Tragedy in Charleston


"Let's be clear: At some point, we as a country will have to reckon with the fact that this type of mass violence does not happen in other advanced countries," Obama said.

Jon Stewart's powerful response to the shooting in Charleston, SC
JAC met Sen. Richard Blumenthal (D-CT) in Chicago.
(l to r: Barbara Koch, Senator Blumenthal,
Communications Director Hollis Wein,
JAC Executive Director Marcia Balonick,
and Howard Swibel)
JAC with Rep. Dan Kildee (MI-5). (l to r: Hollis Wein, Barbara Koch, Rep. Kildee, and Marcia Balonick)

WE NEED CONGRESS.
STAND UP TO THE NRA.

Call Congress
1.202.224.3121
Tell Congress
Enough is Enough.
Pass Univsersal Background Checks.


92% of U.S. citizens believe people should be required to undergo background checks.
Don't know who your senator is?
Reception Ted Strickland
Candidate for Senate (D-OH)
Chicago, IL
Tuesday, June 23

_____________________________
For more information and to RSVP for any of these events, contact the JAC office at 847-433-5999 or
[email protected]
If you would like to support Hillary,
please contact the JAC office at
847-433-5999 or
[email protected]
Our combined contributions make our voices stronger. There IS
POWER in GIVING TOGETHER.
MEET THE MEMBERS
Sen. Richard Blumenthal (D-CT)
"My heart and prayers go out to the entire Charleston community and the families and loved ones of victims in this horrific hate crime, as gun violence again grips our nation....Last night gun violence invaded yet another sacred place - a site of ultimate sanctity and safety. We are far beyond saying 'enough is enough' and in danger of being numb to the scourge of gun violence plaguing our country. Numbness to gun violence is consummate complicity," said Blumenthal.
Sen. Blumenthal was first elected in 2000 after having served as Connecticut's Attorney General. He has made common sense gun laws a personal mission. As a member of the Senate Judiciary Committee, he worked hard to get the Committee to approve the Assault Weapons Ban of 2013, which would prohibit the sale of military-style assault weapons and high-capacity ammunition magazines. He is a leading proponent for requiring background checks on all firearm sales, cracking down on gun trafficking, and improving school security. But the Senate has refused to pass these important measures.
He recently introduced the Women's Health Protection Act. The bill would protect a woman's right to safe and legal abortion by stopping restrictive regulations and laws intended to curtail reproductive health services and would prohibit laws that impose burdensome requirements on access to reproductive health services.
Committees: Veterans' Affairs, Judiciary, Armed Services, and Commerce, Science & Transportation
JAC strongly supports Senator Blumenthal in his 2016 bid for reelection. To contribute to his campaign,
click here
or call the JAC office at 847.433.5999.
Talking Points Los Angeles

August
Details to come
____________________
Talking Points Highland Park

August 13
with Rep. Ted Lieu (CA-33)
Details to come
Want to host a JAC event near you? Please contact the JAC office and we will help coordinate.
_________________
For more information and to RSVP, contact the JAC office at 847-433-5999 or
[email protected]
This Week in Legislation


Title X Funding Fiscal Year 2016 Budget -

passed out of Committee to the House

.
This would prevent 4.6 million women from accessing birth control, lifesaving cancer screenings, HIV testing, family planning and other essential health care services.
HR 2767 - The Airport Security Act of 2015
-- The bill would prohibit people other than local law enforcement and Homeland Security employees from carrying guns - concealed or otherwise - in airport terminals, lobbies, baggage claim areas, ticket counters and outside in pick-up and drop-off areas.
Referred to the House Homeland Security Committee and the House Judiciary Committee
.
* Appropriations bills are used to set federal spending and budget levels for the following fiscal year.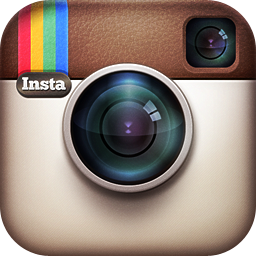 www.jacpac.org

Israel and Hamas in indirect talks for long-term truce

According to an AFP report, Israel and Hamas have been holding indirect contacts on cementing a long-term truce in the Gaza Strip, sources in the Islamist movement said Tuesday.
The contacts have gone through a number of Arab and European channels in a bid to firm up an informal ceasefire agreement that took hold last August, ending a 50-day war in Gaza
.
Ambassador: UN Report Another 'Hatchet Job' On Israel

The United Nation's report on children and armed conflict is "inaccurate" and biased against Israel, said Ron Prosor, Israel's ambassador to the UN.
The UN Security Council is set to discuss the report Thursday, a prime feature of which, said UN Secretary-General Ban Ki-moon, was "the unprecedented and unacceptable scale of the impact on children in 2014 raises grave concerns about Israel's compliance with international humanitarian law ... (and) excessive use of force."
Ten Ways Israel Is Treated Differently

It's appalling to see how Israel is treated by a totally different standard than other countries in the international system. Of course, Israel deserves scrutiny, as does every other nation. But it also merits equal treatment -- nothing more, nothing less.

Photo Source: Coca-Cola Publicity Material


'Coke Palestine' Calls for Boycott of Israel; Coke Threatened with Lawsuit

Zahi Khouri, CEO of Coca-Cola Palestine, has called for a boycott on Israel in several recent interviews in American newspapers. In response, the Tel Aviv-based
Shurat HaDin-Israel Law Center
, a leading Israeli activist NGO, is calling on the international beverage company to drop its Palestinian subsidiary.
Read Full Article
Louvre investigated for turning away Israeli students
The governor of greater Paris has asked state prosecutors to investigate claims of anti-Israel discrimination after French media reported that two prominent cultural institutions, including the Louvre art museum, recently turned away a group of visiting Tel Aviv University students.

Read Full Article
House Republicans Propose Stripping Family Planning Services From Millions Of Low-Income Women


House Republicans released a budget proposal this week that would eliminate funding for the Title X program, a decades-old network of family planning providers offering birth control, cancer screenings, STD testing, and reproductive health treatment to millions of low-income women across the country.
Read Full Article


The New Abortion Economy

Conservative legislatures haven't just restricted abortion. They've forced the creation of an abortion charity system where dollars are increasingly funneled from private donors in blue states to low-income women in red ones.

The Supreme Court's momentous abortion decision

The Supreme Court has declined to hear the case of a North Carolina abortion law, meaning that abortion patients in that state won't be forced to view an ultrasound beforehand and doctors won't be required to describe it to them. The federal appeals court had found that North Carolina's law violated the First Amendment rights of both doctor and patient. But this story is far from over.

Read Full Article
House Republicans rebuff D.C. on budget; reproductive law under threat

House Republicans inserted language into the next federal budget Wednesday that would bar the District from enforcing a local law prohibiting discrimination on the basis of whether employees have abortions or use contraception.

Read Full Article
Separation of Religion & State

Creeping Creationism: La. School District Says Teachers May Use The Bible During Science Lessons

A Louisiana school district that lets teachers use the Bible to teach creationism is doubling down on its sectarian instruction,
claiming such lesson plans are permissible
as long as the school does not provide that material.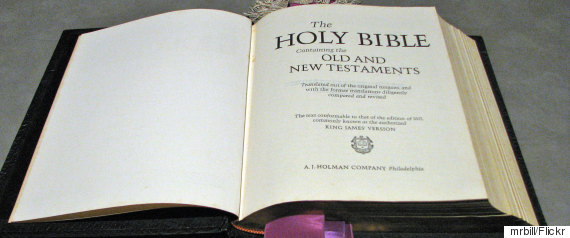 Some Lawmakers Are Making The Separation Of Church And State Seem Like A Total Joke

Any decent, red-blooded American politician loves the Constitution. It seems fair, then, to expect these politicians to respect the very first right established by that great document: "Congress shall make no law respecting an establishment of religion, or prohibiting the free exercise thereof." Together, the
establishment clause
and the
free exercise clause
form the basis of the American concept of separation of church and state, which compels the government to give equal treatment to all religions -- and to respect the absence of religion -- and which grants U.S. citizens the freedom to embrace or reject any faith they choose.
Even after Charleston, hopes are dim for new gun laws

A sense of resignation has settled over gun control advocates.
While some proponents of new limits insist they could yet be revived, few people beyond the most optimistic activists are suggesting that a brutal mass murder at a historic African-American church on Wednesday will do anything to spark new legislation to rein in guns. The consensus is that if Congress couldn't act in the wake of the 2012 elementary school shooting in Newtown, Conn., in which 20 children and six adults were killed, it's clear that the deaths of nine people at Emanuel African Methodist Episcopal Church in Charleston, S.C., will do little to motivate lawmakers.
Gun Owners not likely to use firearms for self-defense, study claims

American gun owners are far more likely to injure themselves or someone else with their firearm than to stop a criminal, according to a new study from a group calling for tighter gun control.
10 key excerpts from Pope Francis's encyclical on the environment

Pope Francis is calling for an "ecological conversion" for the faithful in his
sweeping new encyclical on the environment
. In "
Laudato Si
," or "Be Praised" (or "Praised Be,") he warns of harming birds and industrial waste and calls for renewable fuel subsidies and energy efficiency.
Read Full Article
Global Water Shortage: Study Says Third of Aquifers Running Dry

California isn't the only place where water is in short supply. More than a third of the world's groundwater basins are distressed, according to a
new study
, and climate change and a growing population will only make things worse.
Read Full Article
Military Rape Cases Will Stay Within The Chain Of Command

Sen. Kirsten Gillibrand's (D-N.Y.) proposed military sexual assault reform fell short on Tuesday of the 60 votes it needed to pass in the Senate, for the second year in a row. "Our sons, our daughters, our husbands, our wives are being betrayed by the greatest military on earth," Gillibrand told her colleagues before the vote.

It's easier to run as a woman now, Hillary Clinton says, thanks in part to Hollywood

Hillary Rodham Clinton says running for president as a woman is unquestionably easier now than during her last White House bid - and Hollywood gets part of the credit.

Drama on the Docket: High Court's Term Set to End with Slate of Big Cases

Major decisions are expected this month, as the U.S. Supreme Court works its way through several cases still pending before it closes out its calendar for the 2014-2015 term. "Decision days" are scheduled for each Monday this month, along with Thursday, June 18 - and there could be yet another day announced, as well. The court has not gone beyond June in more than 20 years. See the list of key cases here.

Photo Credit: Getty Images




For the First Time Ever, a Woman Will Appear on the $10 Bill


the U.S. Treasury Department plans to select a woman as the new face of the $10. Finally!The bill won't officially roll out until 2020. So which woman did they pick for this honor? No one, as of yet. Treasury Secretary Jack Lew said the agency wants to listen to the public and get feedback before deciding which woman to select. That means you have a chance to help decide which one of your feminist heroes will grace the $10 bill. The agency plans to launch a website and solicit input using the #TheNew10 hashtag on Twitter.
Read Full Article

Our members count on JACPAC to provide information on current events, candidates, and elections. JACPAC depends on membership support to make this possible.
If you have not renewed your membership, please consider doing so today, to help us pursue a strong US-Israel relationship, reproductive rights, and separation of religion and state. Together we can make this a better world!
Sincerely,

Janna Berk, President
Marcia Balonick, Executive Director
Joy Malkus, Research Director