JAC's 5th Annual Power of Women

Luncheon
June 1st
Bryn Mawr Country Club
Lincolnwood, IL (Chicago area)
From left to right: JAC Outreach & Membership Director Dana Gordon; Sen. Michael Bennet (D-CO); JAC Executive Director Marcia Balonick; JAC Special Projects Director Linda Rae Sher.

Marcia Balonick addresses the Highland Park City Council regarding Wear Orange, the 1st National Gun Violence Awareness Day.


Sen. Patty Murray (D-WA) with former JAC President Betsy Sheerr.
JUNE 2nd WEAR ORANGE


On June 2nd, people across the country will wear orange to honor all those who have been killed -- and inspire action to stop the gun violence that takes too many lives in America.


Why orange? It's a color that symbolizes the value of human life.
Hunters wear orange to alert other hunters that they're there -- as a way to take care of their own life and the lives of others. Now, we're turning orange into a symbol for the value of human life everywhere.
#wearorange
#stopgunviolence
Off the Sidelines Reception with

Senator Kirsten Gillibrand (D-NY)

Reception for Congressional Candidate
Eric Lynn (FL-13)
Chicago, IL
Thursday, June 11
5:30 pm
_________________

Reception for Senate Candidate

Russ Feingold (D-WI)
Chicago, IL
Monday, June 15

For more information and to RSVP for any of these events, contact the JAC office at 847-433-5999 or
[email protected]
If you would like to support Hillary,
please contact the JAC office at
847-433-5999 or
[email protected]
Our combined contributions make our voices stronger. There is
POWER in GIVING TOGETHER.
MEET THE MEMBERS
Sen. Michael Bennet (D-CO)

Sen. Bennet

is a strong supporter of the US-Israel relationship. He was the driving force behind honoring former Israeli President Shimon Peres with the Congressional Gold Medal awarded last June. Peres was the first sitting President of Israel to eceive this prestigious award.



"In a world that is more complicated than ever, President Peres' leadership has helped strengthen a U.S.-Israel relationship forged by our shared commitment to democracy, human rights, and rule of law. His career will serve as a beacon for the next generation of leaders," said Benett when he introduced the legislation.

His grandparents were both imprisoned in the Warsaw Ghetto and his mother was smuggled out of the ghetto through an underground network. Bennet's grandmother escaped with nuns and sought refuge in a convent. His grandfather hid in different parts of the ghetto until the liquidation and forced deportation of inhabitants to labor camps.


Bennet is one of the Senate's chief champions of access to reproductive care for women. He co-sponsored the Protect Women's Health from Corporate Interference Act, which would restore the contraceptive coverage requirement guaranteed by the Affordable Care Act and protect coverage of other health services from employers who want to impose their beliefs on their employees by denying benefits.



He is up for reelection in 2016 and will have a tough race.
source: Jewish Virtual Library
_________________________________
June 2, 6:45 pm - Highland Park, IL
June 3, 5:30 pm - Chicago, IL
JAC Education Foundation is cosponsoring this special event. Please join us.

Join legal experts in hearing real cases involving contraception, women's economic security, and transgender civil rights. We will vote as judges and then discuss how the courts actually ruled. Learn how decisions are part of an ongoing public policy process, and how citizen advocates can get involved in the judicial nomination and selection process to ensure a just and fair court system.
_________________
For more information and to RSVP, contact the JAC office at 847-433-5999 or
[email protected]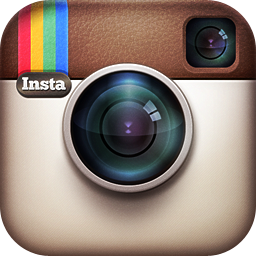 www.jacpac.org

Hamas gets ready to load rockets into launchers. Photo credit Flash 90
Israel warns Hamas of 'heavy price' for rocket fire
Defense Minister Moshe Ya'alon delivered a stern warning to Hamas on Wednesday morning following a rocket attack on the south the night before. Hamas, he said, must rein in any attempts by factions in Gaza to attack Israel, or "pay a heavy price."
Read Full Article
On two states, tensions between Netanyahu and Obama have calmed, for now
Two months after questions about Israeli Prime Minister Benjamin Netanyahu's commitment to a two-state solution threatened to upend the U.S.-Israel relationship, tensions have abated, but not because peace with the Palestinians is any nearer.
Read Full Article
Netanyahu: Israel, US discussing new security aid package unrelated to Iran deal
Israel is in early discussions with the US about a new 10-year defense assistance program, but this is not "compensation" for the possible signing of a possible nuclear deal with Iran, Prime Minister Benjamin Netanyahu said Thursday.
Read Full Article
Amnesty: Hamas tortured, killed Gaza civilians during war with Israel
Hamas carried out a brutal campaign against Palestinians accused of 'collaborating' with Israel, Amnesty International says in report. Amnesty International said in a report on Wednesday that Islamist Hamas committed war crimes against Palestinian civilians in the Gaza Strip during last year's war with Israel. "Hamas forces carried out a brutal campaign of abductions, torture and unlawful killings against Palestinians accused of 'collaborating' with Israel and others during Israel's military offensive against Gaza," the human rights group's report said.
Read Full Article
UN casts Israel as only violator of health rights in the world
As Israeli hospitals continue their life-saving treatment for escalating numbers of wounded Syrians fleeing to the Golan from the Assad regime's barbaric attacks, the U.N. reached new heights of absurdity today by accusing Israel of violating the health rights of Syrians in the Golan.
Read Full Article
Palestinians drop bid to suspend Israel from FIFA
The threat to suspend Israel from FIFA was lifted on Friday afternoon after a compromise was reached with the Palestinian Football Association following extraordinary scenes at the 65th Congress held in Zurich, Switzerland. Moments before the vote was set to begin, the PFA President Jibril Rajoub asked to speak at the congress and amend the original proposal which had called to suspend the Israel Football Association.
Read Full Article
Israeli embassy slams 'outrageous' Dutch textbook
Israel's embassy in Holland condemned the appearance of anti-Israel statements in a textbook on history for high school students. The embassy's statement on Tuesday about the book "Geschiedeniswerkplaats," or "History Workplace," by the Noordhoff Uitgevers followed complaints by members of the country's Jewish community.
Read Full Article
2015 Israeli nation judo team.
Moroccan authorities take down Israeli judo team
Athletes held for nine hours in airport; spectators at the World Masters Judo Tournament shout 'We'll kill you' at them. The Israeli judo team that traveled to the World Masters Judo Tournament, held this weekend in Rabat, Morocco, were nearly banned from entering the country, and competed before a hostile crowd once the event began.
Read Full Article
There was a coordinated attack on abortion rights last weekend and barely anyone noticed

Over Memorial Day weekend, at least five different state legislatures across the nation passed restrictions on abortion rights. Alabama tried to ban abortion clinics within 2,000 feet of a public school or campus. West Virginia passed a ban on abortions after 20 weeks. In Nevada, a bill was advanced to require parental notification if a minor requests an abortion. And Texas was busy working on overturning abortion rights for abused or neglected teenagers while also attempting to sneak a bill removing a fetal abnormality exception that allows later term abortions through the legislature.

One Of The Strictest Abortion Bans In The Country Was Just Stopped In Its Tracks

The U.S. Court of Appeals for the Eighth Circuit has blocked a harsh abortion ban in Arkansas that seeks to ban the procedure after just 12 weeks of pregnancy, significantly before the point of viability that serves as the current cut-off point for legal abortion services under Roe v. Wade.
Read Full Article
Scott Walker: Mandatory Ultrasounds Are 'Just A Cool Thing' For Women

Potential 2016 Republican presidential candidate and Wisconsin Gov. Scott Walker (R) said in an interview on Friday that mandatory ultrasounds for women hoping to get an abortion was "just a cool thing."
Read Full Article
Is My Birth Control Free Under Obamacare?
On Monday, the White House took health insurers to task for flouting a federal requirement to provide women with free birth control coverage, warning insurance companies that female contraception must be free under Obamacare. Thought the announcement was celebrated by women clinics and activists, it no doubt came as a surprise to many - myself included - who, prior to the warning, did not know that they were eligible for free female contraception without co-payments or other charges.
Read Full Article
The Imperative to Challenge Public Policies that Criminalize Pregnancy Outcomes

By now, most reproductive rights, health and justice activists have heard of Purvi Patel, the Indiana woman sentenced to decades behind bars after what she maintains was a miscarriage. Her case is still being fought in the courts, but supporters have recognized it as a wake-up call about what a post-Roe America might look like, with bedside interrogations and trials that pry into emotional responses to pregnancy loss.
Read Full Article
Separation of Religion & State




Jewish Teacher Sues Colorado School District Over Evangelical Event on School Grounds


A Colorado teacher has filed a federal lawsuit against the school district where he works, alleging the district's only high school illegally promotes Christianity in conjunction with a nearby Evangelical church.
Read Full Article



Oklahoma House passes bill restricting marriage to people of faith


A bill that would restrict the right to marry to people of faith and would mandate all marriage licenses be approved by a member of the clergy was approved by the Oklahoma state House on Tuesday. The bill, approved by a Republican majority, now goes to the state Senate for consideration.


Read Full Article

New rules for streams, ponds: Obama touts pollution protection; GOP sees federal overreach

New federal rules designed to better protect small streams, tributaries and wetlands - and the drinking water of 117 million Americans - are being criticized by Republicans and farm groups as going too far.
Read Full Article
Kansas colleges brace for influx of guns

There are more than 860 college buildings in the state of Kansas.

Today, almost all of those buildings ban guns, but, thanks to a law passed by the Kansas legislature, that is getting ready to change. In July of 2017, state law will allow people to carry guns into any campus building, unless the facility has certain security measures in place, like a security guard or metal detector. In addition, Governor Sam Brownback has approved a bill allowing people to carry concealed weapons without a permit or training.

Ohio Republicans Introduce Poll Tax to Solve Problem That Doesn't Exist

Did you hear? Ohio Republicans want to charge state voters $8.50 for the privilege of voting! Apparently, they need to protect the integrity of the election process by making sure that Johnny McVotesalot only votes once per election-and not "a lot" as his name suggests.To that end, Rep. Andrew Brenner (R-Powell) has introduced a law that would require Ohio voters to present a photo ID to vote in person. And if they don't have a photo ID, they can buy one for $8.50 (unless they're really really poor, but more on that later).

If You've Wondered Why So Many Politicians Deny Climate Change, Science Has Your Answer

Scientists have known for a long time what's causing current climate change. What's been less clear is why so many U.S. politicians aren't listening. Sure, there's been falsely balanced media coverage of climate science. And there are both financial and ideological incentives to deny that carbon emissions are causing the phenomenon. But according to new research published in Nature Climate Change, there's at least one statistically proven reason why more than 56 percent of Congressional Republicans deny climate change: echo chambers.
Read Full Article
Obama suffers another defeat on immigration in federal court

A federal appeals court dealt President Obama a defeat on Tuesday when it declined to lift a judge's order blocking the president's sweeping executive action on immigration. After Congress declined to pass an immigration overhaul last year, Obama ordered the creation of a new program that allows parents of U.S. citizens or legal resident children to apply for temporary deportation relief and work permits.
Read Full Article
Women are stepping up in most major 2016 Senate races


When Sen. Barbara Boxer (D) confirmed in January that she would not seek reelection in 2016, the announcement could have marked the end of an era -- an era of women. But nationwide women -- including women of color -- are seeking Senate seats and are well-positioned but facing male competition.
Read Full Article



This Is What It's Like for Women Working on Capitol Hill


Those who don't work on Capitol Hill often imagine it as one big blur of walking around in expertly-tailored suits, making Olivia Pope-like proclamations, and effecting change in one way or another. While the reality of it might not always be that exciting, Capitol Hill shares one ugly reality with the very entertainment industry that brought Olivia Pope to life: sexism is a problem.
Read Full Article

Holocaust Meeting Calls on Nations to Do More for Survivors

Representatives of 39 nations urged governments on Wednesday to do more for Holocaust survivors in the remaining time they have. The nations concluded their two-day "Living with Dignity" conference in Prague by calling for the benefits the survivors get not to be taxed and counted toward other benefit programs because it reduces their ability to qualify for low income programs.

Israeli coach David Blatt leads Cleveland Cavaliers to NBA finals
On Tuesday, the Cleveland Cavaliers crushed the Atlanta Hawks 118-88 to complete a 4-0 sweep of the Eastern Conference Final and will now head to the national finals.
Read Full Article
UK Haredi rabbis ban women drivers

Citing modesty concerns, leaders of a north London ultra-Orthodox Jewish community issued a formal directive last week barring women from driving.

In an open letter, a number of Belz rabbis in the Stamford Hill suburb wrote that female drivers defied Hasidic norms as well as "traditional rules of modesty," the Jewish Chronicle reported Thursday. The rabbis also said that as of August, children driven to school by their mothers would be expelled.
Read Full Article
Our members count on JACPAC to provide information on current events, candidates, and elections. JACPAC depends on membership support to make this possible.
If you have not renewed your membership, please consider doing so today, to help us pursue a strong US-Israel relationship, reproductive rights, and separation of religion and state. Together we can make this a better world!
Sincerely,

Janna Berk, President
Marcia Balonick, Executive Director
Joy Malkus, Research Director