Former JAC President Jackie Cohen represented JAC at President Obama's speech to Congregation Adas Israel in Washington, DC.

__________________________________


JAC members attended the 15th Annual Women's Power Lunch for Rep. Jan Schakowsky and Keynote Speaker
Sister Simone Campbell.


Rep. Jan Schakowsky (IL-9) with former JAC president Lois Zoller.



Deanna Drucker and JAC Research Director Joy Malkus with Sister Simon Campbell and Rep. Jan Schakowsky.



Nancy Kohn and Jill Weinberg with Sister Simone Campbell and Rep. Jan Schakowsky.
Talking Points Los Angeles
Rep. Ted Lieu (CA-33)

Sunday, May 31
5:00 pm
Pacific Palisades, CA

JAC Education Foundation is cosponsoring this special event. Please join us.

Join legal experts in hearing real cases involving contraception, women's economic security, and transgender civil rights. We will vote as judges and then discuss how the courts actually ruled. Learn how decisions are part of an ongoing public policy process, and how citizen advocates can get involved in the judicial nomination and selection process to ensure a just and fair court system.
_________________
For more information and to RSVP, contact the JAC office at 847-433-5999 or
[email protected]
Reception with
Senator Michael Bennet (D-CO)

Thursday, May 28
6:00 pm
_________________
Off the Sidelines Reception with

Senator Kirsten Gillibrand (D-NY)

Reception for Congressional Candidate
Eric Lynn (FL-13)
Chicago, IL
Thursday, June 11
5:30 pm
_________________
For more information and to RSVP for any of these events, contact the JAC office at 847-433-5999 or
[email protected]
If you'd like to support Hillary,
please contact the JAC office at
847-433-5999 or
[email protected]
Our combined contributions make our voices stronger. There is
POWER in GIVING TOGETHER.
Call the Senate

202.224.3121


Tell Your Senator to
Pass the

Protecting Domestic Violence Stalking Victims Act


Keep Guns out of the Hands of

Abusive Dating Partners and Convicted Stalkers
MEET THE MEMBERS
Sen. Barbara Boxer (D-CA)

Sen. Boxer has been a staunch supporter of women and families since she began her Congressional career more than 30 years ago. A leading defender of a woman's right to choose, Senator Boxer helped lead the fight to pass the Freedom of Access to Clinic Entrances Act. In the Senate, she has fought back against repeated attacks on women's health and a woman's right to privacy.


"Improving access to birth control is good health policy and good economic policy. It will mean healthier women, healthier children and healthier families."


She has worked hard to strengthen the U.S.-Israel relationship, supporting and introducing dozens of pro-Israel bills. "While we work toward a just peace in the Middle East and an end to the tragedy of war, it is critical that we reaffirm our enduring commitment to Israel's security and the historic ties between our two nations," Senator Boxer said. "This legislation sends a clear message that America's bond with Israel remains unbreakable, and I am proud that it has the support of more than three-quarters of the Senate."


This Week in Legislation


S. 178: Justice for Victims of Trafficking Act of 2015.
Passed the House 420-3. It already passed the Senate 99-0. It now goes to the President for his signature, which is expected. The bill creates a Domestic Trafficking Victims' Fund, financed by fines on individuals convicted of human trafficking, child pornography, child prostitution, human smuggling and other offenses. The fund is expected to increase federal resources for support for human trafficking victims by as much as $30 million per year. Freshman Sen. Gary Peter's (D-MI) amendment to create a program to train health care professionals to recognize the signs of human trafficking in their patients was also included in the bill.


H.R. 2297: The Hezbollah International Financing Prevention Act of 2015.

Unanimously passed the Senate.
A similar bill, introduced by former Illinois Rep. Brad Schneider, passed the House last summer. Financial institutions that conduct business with Hezbollah would face stiff penalties. The bill would prevent Hezbollah and other terrorists groups from using international financial institutions.


FY16 Commerce, Justice, Science Appropriations Bill.
Moved out of Committee.
The Appropriations Subcommittee on Commerce, Justice, Science, and Related Agencies approved the the last year's funding level of $73 million for the National Instant Criminal Background Check System (NICS). The funds will be used to improve submission of records into the NICS background check system.
| | |
| --- | --- |
| | |
President Obama Restates Support of Israel in Synagogue Speech

President Obama signs Iran nuclear review bill into law
US President Barack Obama signed into law Friday legislation that gives Congress the right to review any final nuclear deal between Iran and international negotiators. The bill gives Congress 30 days to review a final nuclear deal after international negotiators reach such an agreement, and during that time bars Obama from temporarily waiving any US sanctions on Iran that were passed by Congress.
Read Full Article
U.S. approves sale of $1.8 billion in advanced munitions to Israel
The Obama administration approved the sale of $1.8 billion worth of munitions to Israel, including precision guidance devices and bunker-busting bombs. The sale announced Wednesday by the Defense Security Cooperation Agency includes 14,500 JDAMs - GPS-guided precision kits that attach to bombs. Also included are 50 BLU-113 bunker-busting bombs, which are capable of penetrating 20 feet of concrete.
Read Full Article
Obama Defends the Iran Nuclear Deal, Anguishes about Israe

l
On Tuesday afternoon, as President Obama was bringing an occasionally contentious but often illuminating hour-long conversation about the Middle East to an end, Jeffrey Goldberg brought up a persistent worry. "A majority of American Jews want to support the Iran deal," he said, "but a lot of people are anxiety-ridden about this, as am I."
Read Full Article
New government convenes for traditional portrait at Presidential Residence

Prime Minister Netanyahu and his 20 ministers assembled at the Residency of President Reuven Rivlin to pose for the official government portrait. "The government will be forced to deal with international pressure that will require endurance and wise decision-making. The decisions must be made in such a way that will not lead Israel to isolation, but will preserve the red lines of Israeli diplomacy," Rivlin warned.
Read Full Article
Could Israel really be barred from world soccer?

Israel's diplomatic battles have spread to the soccer field. On May 29, the body that governs world soccer, FIFA, will vote on whether to suspend Israel from international play. FIFA's 209-member countries will vote on a motion introduced by the Palestinian Football Association, which is calling for the suspension on claims that Israel is hindering Palestinian soccer and breaking international law.
Read Full Article
Illinois passes historic anti-BDS bill, as Congress mulls similar moves
The Illinois House just joined the state's senate in unanimously passing a bill that would prevent the state's pension fund from investing in companies that boycott Israel. Gov. Bruce Rauner has pledged to sign the historic "anti-BDS" bill. The significance of the bill cannot be underestimated..
Read Full Article
Campus Incidents Spur Changes to College Search,
by Samantha Zipin
When I started my college search at the beginning of 11th grade, there was much to think about: small school or big school, city school or suburban school, coed or single-sex and a possible major. One thing I did not expect to have to think about: anti-Semitism on campus.
Read Full Article
Republican candidates line up behind House's 20-week abortion ban

When the House of Representatives on Wednesday passed legislation that would ban abortions after 20 weeks of pregnancy, it was the second attempt in two years by Congress to curb access to abortion, even as medical researchers have disputed the science behind fetal pain at 20 weeks.
Read Full Article
The House overwhelmingly approved the Senate's much debated human trafficking bill on Tuesday, sending legislation that stalled in the Senate for six weeks to President Obama's desk with little fanfare. Approved in a 420-to-3 vote, the bill - intended to increase penalties for perpetrators and support for victims - moved quickly through the House under a procedure that prevents amendments from being added on the floor.
Read Full Article
The US Military's Sexual-Assault Problem Is So Bad the UN Is Getting Involved

The US military has a problem with sexual violence. That's the conclusion of the Universal Periodic Review Panel, a UN panel that aims to address the human rights records of the 193 UN member states. This is the second time that the panel has scrutinized the United States; the first was in 2010, when the list of concerns included detention in Guantanamo Bay, torture, the death penalty, and access to health care.
Read Full Article
Notre Dame Once Again Loses Legal Battle Against Birth Control Benefit

A federal appeals court on Tuesday again rejected claims by the University of Notre Dame that the federal accommodation process to the birth control benefit in the Affordable Care Act (ACA) substantially burdened the university's religious rights.
Read Full Article
Image Source: Washington Post


Which State Was the Worst for Women This Week?

The legislative season grinds on, and so do the Worst State of the Week honors, in which DoubleX recognizes the member of the Union showing the most vim and vigor in its assaults on women's basic rights.
Read Full Article
Lawmakers Back Broader Access to Contraceptives for Women in the Military

Both houses of Congress are moving to guarantee greater access to contraceptives for women in the military, actions that lawmakers say are prompted in part by concern about unplanned pregnancies in the armed forces. The annual defense policy bill, passed on Friday by the House, says military clinics and hospitals must be able to dispense any method of contraception approved by the Food and Drug Administration.
Read Full Article
Admitting Privilege Laws: A Solution in Search of a Problem

Over the past year, efforts by lawmakers to restrict access to abortion through what are known as targeted regulations of abortion providers have continued unabated. Many abortion clinics have been forced to close despite the fact that the claim such laws will protect women's health are belied by the facts. Here is what everyone should know about one such law, the so-called admitting privileges requirement that requires doctors to obtain admitting privileges at a local hospital.
Read Full Article
Separation of Religion & State

School Puts Up Posters Warning Girls That Having Sex On Prom Night Will Compromise Their Character

A few days before prom at Lincoln High School in Manitowoc, Wisconsin, posters started popping up in hallways. They weren't advertising fun things to do after prom, or the newest prom theme. But instead, an entirely sexist message - that girls should be worrying about how to "protect their character" on prom night. The flyers are sponsored by The Crossing of Manitowoc County (a Christian anti-abortion clinic) and Holy Family Memorial (a Catholic health-care provider) and seem to be warning female students specifically against having sex on prom night lest it compromise their character.

How Atheists Are Turning 'Religious Freedom' Laws Against Religion

For almost a year now, the nation has been locked in almost constant debate over various state and federal versions of the Religious Freedom and Restoration Act (RFRA), a 20-year-old law that was broadened by the Supreme Court in 2014 and has since been embraced by right-wing politicians and pundits - especially religious conservatives. But in an unusual twist, an atheist activist is galvanizing support for a legal campaign to use the federal RFRA to remove the phrase "In God we trust" from U.S. coins and paper bills.

The NRA Rides To The Rescue Of Men Who Beat Up Their Dates In Louisiana

If a man in New Orleans drives over to his girlfriend's home and beats her senseless, the National Rifle Association has his back. Under existing Louisiana law, a person convicted of using "force or violence" against another member of their "household" loses their right to possess a firearm. If someone abuses a romantic partner that they do not live with, however, they are still allowed to carry a gun.

Read Full Article
Supreme Court Rules Felons May Sell Or Transfer Possession Of Guns

The Supreme Court on Monday unanimously ruled that a convicted felon may ask a court to transfer his guns to a third party, rather than relinquishing them to the government.
Read Full Article
How Much Does Violence Really Cost our Country?

At Coast Guard graduation, Obama warns of climate change threat to national security

President Obama warned Wednesday that climate change is a growing and "serious threat" to national security, tying severe weather to the rise of the extremist group Boko Haram in Nigeria and the civil war in Syria.

Groups jockeying to shape EPA water rule

More than 100 advocates representing dozens of industry groups, companies and environmental organizations are flocking to the White House in a last-ditch effort to influence controversial regulations that would redefine the reach of the federal government's water pollution enforcement.

Seeding campaigns to remake state supreme courts

The Judicial Crisis Network, the D.C.-based group has homed in on state judicial branch races in recent years, pouring millions of dollars into helping to elect conservative supreme court justices in Wisconsin and elsewhere, and like-minded attorneys general in several states. The group also was instrumental in ginning up grass-roots support in 2005 and early 2006 for President George W. Bush's U.S. Supreme Court nominees, John Roberts Jr. and Samuel Alito Jr. and in opposing President Barack Obama's picks for the high court, Sonia Sotomayor and Elena Kagan. It spent hundreds of thousands of dollars early in the 2014 election cycle attacking three Democratic senators - Mark Begich of Alaska, Mark Pryor of Arkansas and Mary Landrieu of Louisiana - for voting in favor of Obama court nominees. All three lost.
Read Full Article
Why This Lawmaker Opposes Abortion For Everyone Except His Own Wife And Mistress
A Tennessee Republican is making headlines for voting in favor of a national abortion ban, even after pressuring the women in his own life to have legal abortions.
Who the Jewish Billionaires Are Backing for 2016

A quick look at the list of top political donors for 2014 reveals a striking fact: At least a third of the most generous 50 mega-givers were Jewish. In fact, contributions from Jewish billionaires and multi-millionaires dominated the top 10 spots on the list.
Read Full Article
Chelsea Clinton on women: Progress is not success

Looking at the United States, Clinton said there were plenty of areas where treatment of women could be improved. Before the report came out, she said she didn't know that the United States is only one of nine countries that doesn't have paid maternity leave. She said it's time to change that.
Yale President Calls on Graduates To Commit to Tikkun Olam
"Improving the world is a difficult project to take on because--unlike so many aspects of your education at Yale or of life itself--there really is no beginning, middle, or end here. There is no 'bottom line.' What may be most challenging is that even after a lifetime of work, further repair may be necessary. Maybe even more than when you started. My predecessor, President Richard Levin ... often quoted Rabbi Tarfon, 'It is not your responsibility to complete the work, but neither are you free to desist from it.'
"
70 years on, Hitchcock Holocaust doc finds an audience
"This was a woman," the narrator explains, as the camera pans over a figure so emaciated and burnt that the dead body is barely recognizable as human. It's one of the more arresting scenes in "German Concentration Camps Factual Survey," a highly unusual Holocaust documentary, shot and scripted 70 years ago, and crafted with the help of the legendary director Alfred Hitchcock. But it almost didn't see the light of day.
Read Full Article
This Week in Israel's History: Massive Airlift of Iraqi Jews to Israel Begins
From 1950 to 1952, approximately 120,000 Iraqi Jews were airlifted to Israel in an operation named after the biblical prophets Ezra and Nehemia, who led the Jewish people back to Israel after the Babylonian exile.
Read Full Article
Our members count on JACPAC to provide information on current events, candidates, and elections. JACPAC depends on membership support to make this possible.
If you have not renewed your membership, please consider doing so today, to help us pursue a strong US-Israel relationship, reproductive rights, and separation of religion and state. Together we can make this a better world!
Sincerely,

Janna Berk, President
Marcia Balonick, Executive Director
Joy Malkus, Research Director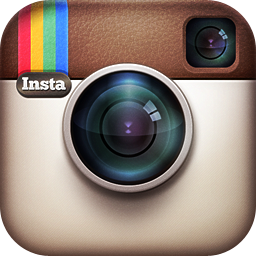 www.jacpac.org