THE IMPORTANCE OF SUPPORTING JAC
The House just passed the most sweeping and devastating anti-choice bill yet -- the 20-week abortion ban. The Senate will vote on this bill soon.
The 20-week ban will impact EVERY woman in
this country, regardless of
who they ar
e. The war on women's reproductive rights is in full swing.
YOUR DONATION TO JAC HELPS US ELECT PRO-CHOICE CANDIDATES.

Congress will stop at nothing until they push women back into the darkness and dangers of back alley abortions and completely eliminate women's reproductive rights.


We need to elect a pro-choice Congress, but can't do it without your support.


Talking Points Los Angeles
Rep. Ted Lieu (CA-33)

Sunday, May 31
Pacific Palisades
JAC Education Foundation is cosponsoring this special event. Please join us.

Join legal experts in hearing real cases involving contraception, women's economic security, and transgender civil rights. We will vote as judges and then discuss how the courts actually ruled. Learn how decisions are part of an ongoing public policy process, and how citizen advocates can get involved in the judicial nomination and selection process to ensure a just and fair court system.
7:00 pm - 9:00 pm

Wednesday, May 20
4:30 pm - 6:30 pm

Wednesday, May 20
6:30 pm - 8:30 pm
______________

Reception with Sen. Michael Bennet (D-CO)

Thursday, May 28
_________________
Off the Sidelines Reception with

Senator Kirsten Gillibrand (D-NY)

LAST CHANCE TO STOP THE 20-WEEK ABORTION BAN
DO SOMETHING
Call the Senate and tell them to
Vote NO
202.224.3121

The House passed the bill, now the Senate will vote on it.

Women should be able to make
personal medical decisions, NOT Congress
MEET THE MEMBERS
Rep. Ted Lieu was elected in 2014 to fill the seat of long-time JAC friend Rep. Henry Waxman. He was elected president of the Freshman class of Democrats by his colleagues. He is a former active duty officer who currently serves as a reservist in the United States Air Force. He is a strong proponent of the U.S-Israel relationship, women's reproductive rights, protecting the environment, civil rights and strongly supports JAC's issues.


On Israel, Lieu said, "The United States and Israel have an unbreakable bond and I believe that America must never waver in our support of Israel's protection. As an Air Force Reserve officer, my training taught me that Israel is an eternal and unique ally: a bulwark against totalitarian regimes, terrorist networks, and those who seek to undermine democracy in the Middle East." He is "completely committed to advancing legislation that protects a woman's right to choose." Lieu voted against the House's 20-week abortion ban. JAC looks forward to working closely with Lieu on the issues we care about.
This Week in Legislation


HR 36 - Pain-Capable Unborn Child Protection Act.
Passed the House.
The bill will make it illegal to have an abortion after 20-weeks, even if a woman finds out her fetus has devastating fetal anomalies.
H.R.1191 - Iran Nuclear Agreement Review Act of 2015.

Passed 400-25

.
The bill permits Congressional review and oversight of agreements with Iran relating to the nuclear program of Iran. The bill previously passed the Senate and now awaits the President's signature.
H.R. 1735 - Defense Authorization Act for Fiscal Year 2016
.
Passed the House 400-25.
The bill contains an amendment that will allow the Army to transfer its surplus vintage firearms to the Civilian Marksmanship Program (CMP), resulting in the unregulated distribution of up to 100,000
semiautomatic handguns.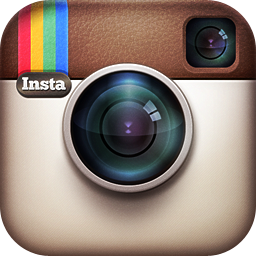 www.jacpac.org

Photo Credit: Toledot.info
New Netanyahu gov't stresses desire for peace with Palestinians

Prime Minister Benjamin Netanyahu's coalition stressed its desire Wednesday to achieve peace with the Palestinians and other Arab states as he prepared to present his new government.
Read Full Article

The Coalition Time Out

Israel watchers have been expecting icy relations between Obama and Bibi to worsen -- but the post-election period may offer an unexpected thaw.
Read Full Article
Will American Jews continue to vote Democratic? - by Steve Sheffey

Israel is America's strongest ally: a strategic asset and a country that shares our values. America and Israel are the only two countries in the world founded for a higher moral purpose. Six years into his presidency, President Obama's record on Israel is better than any Republican president. This should be a cause for celebration within the pro-Israel community.
Read Full Article
Congress approves bill to provide oversight on easing Iran sanctions

The House gave final approval Thursday to legislation that will provide congressional review of any potential nuclear deal with Iran, sending President Obama an oversight measure he once resisted. House passage, by a 400-25 vote, followed almost unanimous support from the Senate as lawmakers assert a role for Congress in the administration's talks with five other leading nations and Tehran.
Read Full Article
Saudi Arabia Promises to Match Iran in Nuclear Capability

When President Obama began making the case for a deal with Iran that would delay its ability to assemble an atomic weapon, his first argument was that a nuclear-armed Iran would set off a "free-for-all" of proliferation in the Arab world. "It is almost certain that other players in the region would feel it necessary to get their own nuclear weapons," he said in 2012.
Read Full Article
How American Jews Can Fight the Academic Intifada
An online survey of 1,157 students, conducted by Trinity College professor Barry Kosmin and associate professor Ariela Keyser, reveals that more than half of American Jewish college students report that they have experienced anti-Semitism on campus. Anti-Semitism has become politically correct - even chic.
Student Group Says Only One Third of Antisemitic Material Removed From YouTube, Facebook
Social networking giants Facebook and YouTube removed only one-third of antisemitic and anti-Israel uploads that were posted this past year, the watchdog group Israeli Students Combating Antisemitism (ISCA) reported.
20-Week Abortion Bans: Still Unconstitutional After All These Years

Make no bones about it, 20-week abortion bans are unconstitutional. Full stop. They've been unconstitutional since Roe v. Wade legalized abortion in 1973, and they will remain unconstitutional unless one of two things happens: the U.S. Supreme Court either overturns its landmark decision or reverses 40 years' worth of case law about the importance of fetal viability.

We're living in an anti-choice nightmare: 25 ways anti-women warriors are playing doctor

We're only five months into the new year, but it's already been one of the most dangerous on record.

The White House just got aggressive enforcing Obamacare's birth control mandate

In new regulations, the administration clarified that insurance plans must cover all FDA-approved forms of birth control, including the pill, the patch, IUDs, and sterilization. Recent investigations have shown that some health plans were not doing this; for example, some would not cover the patch and would ask patients to use birth control pills instead.
U.S. wo
m

en face harder path to abortion as states extend waiting periods
Lawmakers in North Carolina, one of several states looking to mandate lengthier and stricter delays for abortions, are hearing pushback as they say forcing women to wait 72 hours is not too great an imposition.
Separation of Religion & State

Jeb Bush Pushes Faith to the Forefront

The Republican is making faith central to his pitch to the party's primary voters, defending Christianity as a powerful force for human progress.
Read Full Article
Education Tax Credit: funding our schools or going too far?

Governor Andrew Cuomo stood next to religious leaders from Buffalo and New York State at a community center in Eggertsville. His push: the Education Tax Credit in New York that would help private and religious schools with funding and enrollment. But some say that's not the state's job.
Read Full Article
Former Rep. Gabby Giffords pushes for gun control.
Photo credit: AP
Gabrielle Giffords: Gun violence a 'women's issue'

Former Democratic Congresswoman Gabrielle Giffords delivered brief remarks on guns and domestic violence before the Delaware Senate on Thursday, saying that "dangerous people with guns are a threat to women."
Read Full Article
Defense Bill Would Put 100,000 Untraceable Guns On Streets

Psst. Want an untraceable gun? Courtesy of Congress and the U.S. military? That may soon be possible thanks to a provision tacked onto this year's National Defense Authorization Act, which the House of Representatives is set to pass this week.

Read Full Article
In Wyoming, Taking A Photo Of A Polluted Stream Could Land You In Jail

To some, Wyoming's Senate Bill 12 - otherwise known as the Data Trespass Bill - is merely a deepening of preexisting trespass laws - a way for private landowners to seek recourse from individuals trespassing on their property to collect data. To others, the law is nothing short of an unconstitutional ban on citizen science throughout the state.
Read Full Article
Israeli water-tech flows to thirsty California

No nation has invested more in water technology than Israel. With California facing chronic drought, major cooperative measures are taking root.
Read Full Article
Why Americans Are Fleeing Organized Religion - and What It Means for Jews
One way to counter the growth of secularism, then, is to respect the potentially toxic consequences of mixing political talk with God talk. "If more religious leaders are able to recognize the risks that come from flying too close to the religious flame," Campbell said, then maybe the "nones" would not be fleeing the church in such numbers.
Read Full Article

Seeking the Jews of Cuba
As U.S. Jewish tourism to Cuba explodes, Cuban Jewish communities struggle to keep up.
Read Full Article

Israel's Real-life Star Trek 'replicator' prepares meal in 30 seconds
New revolution in food technology developed by Israeli entrepreneurs uses mobile app to produce your favorite food in 30 seconds.
Read Full Article
Our members count on JACPAC to provide information on current events, candidates, and elections. JACPAC depends on membership support to make this possible.
If you have not renewed your membership, please consider doing so today, to help us pursue a strong US-Israel relationship, reproductive rights, and separation of religion and state. Together we can make this a better world!
Sincerely,

Janna Berk, President
Marcia Balonick, Executive Director
Joy Malkus, Research Director