Preparations for our Power of Women Luncheon are going full steam. This week our Raffle Committee wrapped all of our gift boxes.


Wrapping Boxes for our Raffle!
Julie Sachs & Sheila Gutman, our Raffle Chairs
Ready for another wonderful Raffle!
(front to back: Susan Stoehr, Susan Berk, Hollis Wein
JAC member AnnDee Levy with Rep. Brad Sherman (CA-30)
Talking Points Los Angeles
Rep. Ted Lieu (CA-33)

Sunday, May 31
Pacific Palisades
JAC Education Foundation is cosponsoring this special event. Please join us.

Join legal experts in hearing real cases involving contraception, women's economic security, and transgender civil rights. We will vote as judges and then discuss how the courts actually ruled. Learn how decisions are part of an ongoing public policy process, and how citizen advocates can get involved in the judicial nomination and selection process to ensure a just and fair court system.
Thursday, May 28
_________________
Off the Sidelines Reception with

Senator Kirsten Gillibrand (D-NY)

It's Coming....
Congress is planning to vote on a 20-week abortion ban
NEXT WEEK
YOU CAN STOP THE BAN
Call Congress and tell them to
Vote NO
202.224.3121

Women should be able to make
personal medical decisions, NOT Congress
MEET THE MEMBERS

Hope you can join us for JAC's special events with Sens. Michael Bennett (D-CO) and Kirsten Gillabrand (D-NY)


Sen. Michael Bennet (D-CO)
Bennet is one of the Senate's chief champions of access to reproductive care for women. He co-sponsored the Protect Women's Health from Corporate Interference Act, which would restore the contraceptive coverage requirement guaranteed by the Affordable Care Act and protect coverage of other health services from employers who want to impose their beliefs on their employees by denying benefits. He is a strong supporter of the US-Israel relationship; Bennett was the driving force behind honoring former Israeli President Shimon Peres with the Congressional Gold Medal awarded last June. He is up for reelection in 2016 and will have a tough race.
______________________________________


Sen. Kirsten Gillibrand (D-NY)

Sen. Kirsten Gillibrand (D-NY) has taken the lead on issues important to women during her tenure in the Senate. She introduced the Military Justice Improvement Act aimed at stemming the epidemic of sexual assault in the military, and legislation taking on sexual assault on college campuses. Gillibrand has a 100 percent pro-choice record, vowing to "always protect a woman's right to choose - no matter what." She strongly supports Israel's right to self-defense and the U.S. funding for Iron Dome. "Strengthening U.S.-Israel missile defense cooperation is critical to ensuring one of our closest democratic allies can defend itself from terrorism." She is a strong proponent of legislative efforts to keep guns out of the hands of criminals and those who are gravely mentally ill. This year Gillibrand was named one of Time Magazine's "100 Most Influential People In The World" for her ability to work across the aisle and build consensus. She served in Congress prior to being appointed, and then elected, to fill the seat of Sen. Hillary Clinton (D-NY). Throughout her time in the House and Senate, she has fought to preserve and protect JAC's issues.
This Week in Legislation


Passed Senate 98-1 - Sent to House.
Bill would require the President and Secretary of State to communicate the text and subsequent materials of any agreement with Iran within 5 days after reaching said agreement to Congressional leadership and appropriate committees for review.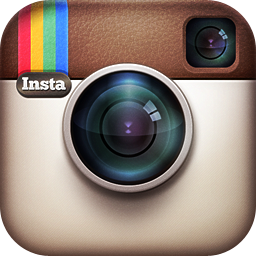 www.jacpac.org

Netanyahu Forms an Israeli Government, with Minutes to Spare

Prime Minister Benjamin Netanyahu of Israel barely met the legal deadline to form a new government on Wednesday night and will start his fourth term with the slimmest of parliamentary majorities, made up of right-leaning and religious parties.

Read Full Article
Netanyahu: New alliances forming in Mideast that may make peace progress possible

Prime Minister Benjamin Netanyahu sent a conciliatory message to the world Thursday night, saying his new government would examine all the ways of leveraging the shifting alliances in the Middle East to possibly move the peace process forward.

Senate overwhelmingly approves Iran review bill in 98-1 vote

The Senate voted overwhelmingly Thursday to approve legislation allowing Congress to review a nuclear deal with Iran in a 98-1 vote. Sen. Tom Cotton (R-Ark.) was the only senator to oppose the bill. He said in a statement that he objected that the deal was not to be presented to the Congress as a treaty.
Read Full Article
Sec. of Energy Ernest Moniz discusses Iran negotiations with Jon Stewart
Secretary Moniz discussed the progress and potential outcome of the Iran negotiations and his part in them on the Daily Show
.
Watch the Interview
Israel's Iranian Jews worry about nuclear deal
Few nations have watched the talks over Iran's nuclear programme more closely than Israel, which views the Islamic republic as an existential threat. And within Israel, among those especially unsettled by the idea of a final agreement are Iranian Jews

.



Netanyahu Vows to Fight Anti-Ethopian Racism

This week, Israel has been rocked by protests against police violence towards its Ethiopian community. Thousands of Ethiopians and their allies have rallied from Tel Aviv to Jerusalem demanding reform-not just of law enforcement, but of a society that has too often left this beleaguered community behind. The demonstrations were largely peaceful, though some late night clashes on Sunday left several dozen police and protesters injured

.
Read Full Article


Criticism Follows Israeli Aid to Nepal, by Daniel Gordis

When a devastating earthquake struck Nepal on April 25, the Israel Defense Forces quickly assembled and sent one of the largest aid teams of any country. Reaching out to countries in need is a long-standing Israeli tradition. Emergency teams went to Turkey after an earthquake in 1999, and again in 2011, even though Turkey initially declined twice because of eroding relations between the two countries. Israel sent a large team to Haiti after the 2010 earthquake, and in March 2011, it was the first country to set up a field hospital in Japan after the tsunami.
Read Full Article
Anti-Semitism Goes to School
Anti-Semitism on American college campuses is rising-and worsening. Where does it come from, and can it be stopped?
Read Full Article
Indiana senate passes anti-BDS resolution
Resolution 74, adopted earlier this week, makes Indiana's legislature the second in the United States to pass a resolution condemning BDS, or the boycott, divestment and sanctions campaign. Tennessee passed a similar appeal last month.
Read Full Article
US diva Dionne Warwick is coming to Israel, says won't succumb to BDS pressures
After entertainer Lauryn Hill cancelled her show in Israel for political reasons, American diva Dionne Warwick said Wednesday that she has no plans to cancel her upcoming Tel Aviv performance, saying that "art has no boundaries."
Read Full Article
GOP leaders plan House vote on late-term abortion bill

Republican leaders are planning a House vote next week on a bill banning late-term abortions after dropping a requirement that rape victims would qualify for the procedure only if they'd already reported the crime to authorities.
Op-Ed: State Abortion Restrictions About Controlling Women, Not Safety
The trend of state lawmakers passing antiabortion-rights measures under the guise of protecting women's safety is "a tiresome, fill-in-the-blank news story," columnist Patt Morrison writes in the
Los Angeles Times
.

Where reproductive rights stand in the states, in 6 maps

Seven states and the District received the highest grade, an A-, based on nine indicators chosen by the Institute for Women's Policy Research (IWPR), a think thank that promotes women's rights, which did the report as part of its
Status of Women in the States series
. Ten states earned B's, 20 earned C's, nine earned D's and four states - South Dakota, which ranked last, Nebraska, Kansas and Idaho - received F's.
This Study Will Add Fuel to the Abortion Wars

On Thursday, the New York Times carried a front-page story reporting new research that could have a profound impact on the nation's abortion debate:
a study
concluding that a small number of premature infants born at 22 weeks can survive with intensive treatment.
Read Full Article
Texas Republican: Rape victims shouldn't receive abortion coverage because their claims aren't 'measurable'

Sen. Donna Campbell moved to require women to report incest and rape to police to receive insurance coverage
.
Read Full Article
Separation of Religion & State

How Republican Presidential Candidates are Getting Away with Denying Evolution

A neurosurgeon who believes the human brain is too complex for anyone but God, an ophthalmologist who refuses to talk about the age of the Earth, and a Harvard-trained lawyer beloved by creationists are running for president of the United States, raising the prospect of an election without science.
Read Full Article
High school principal says he was fired for reading Bible with students

Manchester High School Principal Dr. Michael Lehr claims he was fired for reading the Bible and praying with students during a meeting of the Fellowship of Christian Athletes in his school.
Surprise! State Lawmakers Defeat the NRA
Lawmakers in a bright blue state
passed extraordinarily popular legislation
on Monday that closely tracks a proposal that was recently one of President Obama's top priorities. Under normal circumstances, that wouldn't be a particularly surprising news story. This bill, however, involved gun sales, an area where lawmakers appear immune to public opinion.
Read Full Article
The World's Carbon Dioxide Levels Just Hit a Staggering New Milestone

The monthly global average concentration of carbon dioxide just broke 400 parts per million for the first time since record-keeping of greenhouse gas levels began. Crossing the 400 ppm threshold is equal parts disheartening and alarming.
Read Full Article
Texas seems on verge of banning fracking bans
Texas moved Monday to ban its own cities from imposing prohibitions on hydraulic fracturing and other potentially environmentally harmful oil and natural gas drilling activities within their boundaries - a major victory for industry groups and top conservatives who have decried rampant local "overregulation."
Read Full Article
Source: Texas Tribune

The 2016 Results We Can Already Predict
As the country has become more divided and polarized, the number of swing states has steadily shrunk. Even in 2000, when 537 votes in Florida elected a president, just 12 states were decided by five points or less. That number contracted to just four states in 2012.
The House on Thursday passed a final budget deal, bringing Republicans one step closer to enacting a spending blueprint that sets the stage for this summer's spending bills. The chamber passed the framework, 226-197. It would balance the budget in 10 years without raising taxes, and pave the way for sending an Obamacare repeal to the president's desk. The Senate will take up the measure next week.
Coffee, 'Cue and M&M's: How to Survive a Markup All-Nighter

It started at 10 a.m. More than 18 hours later, at 4:39 a.m., it ended. Few things in Congress are more tedious, or arduous, or taxing, or redundant than the marathon markup. It's easy to fall into the legislative lullaby of amendment debate, to close your eyes just for a minute and wake up a few amendments - and many snarky tweets - later.
Read Full Article
12 U.S. Congress members, European envoys, will join 'Solidarity Sabbath'

Twelve members of the U.S. Congress and a number of European ambassadors will attend synagogues this month and participate in other activities to show their concern about anti-Semitism. Among 11 Democrats and the Republican pledged to observe the May 22 "Solidarity Sabbath" is Sen. Harry Reid (D-Nev.), the Senate minority leader and Rep. Keith Ellison (D-Minn.), one of two Muslims in Congress. The sole Republican so far pledged is Rep. Peter King (R-N.Y.).
Read Full Article
Only three presidents have visited all 50 states in office. Until now.
President Obama's visit to South Dakota Friday means he'll be able to strike a major item from his bucket list: visiting all 50 states while in office.
Israel is nothing short of a miracle
Ever since the Israelites made their way out of Egypt, the Jews have tended to complain, and we always will -- but let us take a look at the numbers * Where were we in 1984 and where are we today? Guess what, we have a lot to be proud of.
Israeli President sends dress for royal baby
President Reuven Rivlin and First Lady Nechama Rivlin on Monday sent a dress and a brooch to the Duke and Duchess of Cambridge, to celebrate the birth of Princess Charlotte Elizabeth Diana over the weekend.
Photo credit: President Rivlin's residence
Our members count on JACPAC to provide information on current events, candidates, and elections. JACPAC depends on membership support to make this possible.
If you have not renewed your membership, please consider doing so today, to help us pursue a strong US-Israel relationship, reproductive rights, and separation of religion and state. Together we can make this a better world!
Sincerely,

Janna Berk, President
Marcia Balonick, Executive Director
Joy Malkus, Research Director