A great turnout for Talking Points Highland Park with Rep. Mike Quigley (IL-5).
A full house at Talking Points HP

(l to r: Laurie Lustbader, Lisa Lavin, Rep. Quigley)
A great turnout to hear Rep. Quigley.
(l to r: Andrea Berk, Marcia Melamed)
Jonathan Pizer, Rep. Mike Quigley, Deena Pascal at
Talking Points HP.
Breakfast with Rep. Patrick Murphy (FL-18)

Tuesday, April 28
Chicago
Call JAC Office for details
Rep. Jan Schakowsky's

14th Annual Ultimate Women's Power Lunch

Chicago, IL

_________________
For more information and to RSVP, contact the JAC office at 847-433-5999 or
[email protected]
When is a 20-week abortion ban NOT a 20-week abortion ban?
When it is the next step in outlawing abortion altogether.
STOP 20-WEEK ABORTION BANS
MEET THE MEMBERS

Rep. Mike Quigley (IL-5)
JAC was proud to host Rep. Quigley at our recent Talking Points event. Quigley is a strong supporter of the US-Israel relationship. He has spoken out on the threat of a nuclear Iran and the need for bilateral negotiations to find a two-state solution to the Israeli-Palestinian conflict. He understands the need for Israel to remain a bipartisan issue in the U.S. Congress. He has an excellent record on choice, earning a 100 percent rating from NARAL Pro-Choice America because of a perfect voting record. Quigley talked about the lack of respect for science in the U.S. Congress on issues such as reproductive rights and the environment. Being from Chicago, he is outspoken on the issue of guns. He cited a study that the number one fear of Chicago school children is getting shot. He noted that there have been no hearings on gun legislation since he came to Congress. We thank Rep. Quigley for his leadership on our issues -- Israel, women's rights, and the environment as well as gun safety and LGBT rights

This Week in Legislation

The Justice for Victims of Trafficking Act.
Passed 99-0
The bill establishes the Domestic Trafficking Victims' Fund which combat trafficking, enhance trafficking victims' programming, and provide services for victims of child pornography. The bill prohibits the use of amounts from the Fund for any abortion or for health benefits coverage that includes coverage of abortion, except where the pregnancy is the result of rape or incest or the woman's life is in danger
Amendment to Combat BDS.
Passed Senate Finance Committee 20-6
. The amendment, which passed unanimously, would require U.S. trade negotiators to make rejection of BDS a principal trade negotiating objective in Transatlantic Trade and Investment Partnership (TTIP) negotiations with the European Union.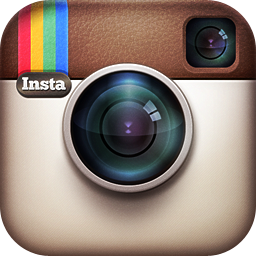 www.jacpac.org

Biden Affirms US Support of Israel with Pledge of F-35 Delivery by 2016
The US will deliver to Israel fifth generation stealth aircrafts in 2016, US Vice President Joe Biden said in Washington on Thursday as he pledged his country's firm commitment to defend the Jewish state from its regional enemies.

Read Full Article
Israel's Netanyahu given 14 more days to form coalition government

Despite his decisive electoral victory in March, Israeli Prime Minister Benjamin Netanyahu is struggling to form a government and on Monday was granted an extension to complete negotiations for a new ruling coalition
.
Read Full Article
How to Save the Iran Deal, by Dennis Ross
Should the framework understanding with Iran be finalized in a deal, its terms would give us high confidence that the Iranians would not become a nuclear weapons state for the next 15 years.
Read Full Article
Inspectors Need Full Access in Iran Nuclear Deal, Moniz Says
Nuclear inspectors will need unfettered access in Iran as part of a deal to lift economic sanctions, U.S. Energy Secretary Ernest Moniz said a day after an Iranian general said military sites must be off limits. "We expect to have anywhere, anytime access," Moniz, a nuclear physicist who negotiated the technical details of a framework nuclear accord.
Bereaved parents of Max Steinberg return to Israel, moving forward but always looking back
Stuart and Evelyn Steinberg just spent their first-ever Memorial Day and Independence Day in Israel, nine months on from son Max's death in last summer's Gaza war.
Read Full Article
67 Spectacular pictures to celebrate Isrel's 67th Independence Day.
See All Photos
Congress moves to pressure Europe against BDS steps
The powerful Senate Finance Committee on Wednesday unanimously adopted language targeting European anti-Israel activities as part of negotiations over a historic trade deal with the EU.
Read Full Article
Pope Francis Warns of Anti-Semetic Trends in Europe, Calls on Christians to Show 'Solidarity with the Jewish People'
"Anti-Semitic trends in Europe these days are troubling," lamented the Pope. He called on Christians to be "firm in deploring all forms of anti-Semitism, and in showing their solidarity with the Jewish people."
Read Full Article
Senate passes trafficking bill 99-0, ending long abortion fight

The Senate on Wednesday passed legislation aimed at curbing human trafficking, ending a month-long fight over abortion that bitterly divided the parties and held up attorney general nominee Loretta Lynch..

Read Full Article
States Hostile to Reproductive Rights in 2015 (in blue)
(source: Planned Parenthood Action)

Abortion Rights at Risk: The GOP Opens a New Front in the War on Women

The anti-abortion movement is ramping up a new strategy: Sending pregnant mothers who have used drugs and alcohol to jail.

Abortion restrictions relying on 'junk science,' rights advocates say

The 2015 legislative session is shaping up to be a primer in what abortion rights advocates call "junk science," with elected officials across the country passing new laws based on theories that have been called into question or debunked by the wider medical community.

Anti-abortion groups demand House vote on 20-week legislation

A coalition of anti-abortion-rights advocates is pressuring House leadership to reschedule a vote on a controversial bill that would ban abortions after 20 weeks.

A bipartisan approach to making colleges safer and more accountable, by Sen. Kirsten Gillibrand

Finally, all across America, people are waking up to the problem of sexual violence on college campuses, thanks to brave young students who are telling their personal stories and demanding action.A bipartisan group in Congress is listening and will not stop until we have changed the system.

Separation of Religion & State

Mike Huckabee says you should wait until Obama leaves office to join the military

Former Arkansas Gov. Mike Huckabee (R) suggested Friday that young Americans planning to join the military should wait until President Barack Obama leaves office to do so because his administration has an "open hostility toward the Christian faith."

Read Full Article
House committee votes to upend first DC law in 23 years

A House committee voted to
overturn a new D.C. law
on Tuesday night that would ban discrimination on the basis of employees' reproductive decisions.
Read Full Article
Republicans again appeal to theocracy

Michigan Republican Tim Walberg was a Christian minister before winning election to Congress in 2010 - and he hasn't entirely changed jobs. In a rare Tuesday-night committee meeting at which House Republicans advanced a bill curtailing reproductive rights, Walberg took the even rarer step of lecturing his colleagues on Scripture."
Read Full Article
Human Rights Campaign took a red pen to Jindal's Religious Freedom op-ed

HRC replaces parts where Jindal uses phrases like "big business" and "radical left" and replaces those phrases with "the business community" and "70% of Americans" instead. In another paragraph the HRC replaces "left wing ideologues who oppose religious freedom" with "Americans who oppose discrimination."
Read Full Article
Has the N.R.A. Won?

It is now fair to ask whether the National Rifle Association is winning - or has in fact won - this era of the gun debate in this country.
Read Full Article
Which is Which?
There's scientific consensus on guns -- and the NRA won't like it

Scientific consensus isn't always right, but it's our best guide to understanding the world. Can reporters please stop pretending that scientists, like politicians, are evenly divided on guns? We're not
.
Read Full Article
Obama: US can profit from climate change

President Obama told National Geographic this week that the fight against climate change "represents one of the greatest economic opportunities of the 21st century." In an interview with the magazine published Thursday, Obama said advancements in the clean energy sector could drive job creation in the future.
Read Full Article
How Female Senators Dealt with Sexism as they Built Their Careers
Today, there are a record 20 women in the United States Senate - and 80 men. Only 46 women have ever served. Sexism in society generally, most of them say, still exists - but almost none of the female senators would say it happens with regularity in their workplace. Senate women may say it's rare to see overt sexism on Capitol Hill, but almost all of them say they experienced it while they were trying to get there.
Climate Change, Evolution, and Now Abortion: Why Conservatives Mislead About Facts

It's long been a media and political truism that the abortion debate is primarily a struggle over morals and values, pitting concern for embryonic life against women's right to bodily autonomy. That really did used to be the case, I'd say. Looking over the political landscape now, though, it's becoming clear that the anti-choice movement has basically abandoned that moralistic strategy when it comes to their actual political activism.
Loretta Lynch confirmed by Senate as attorney general
Loretta E. Lynch's long wait to become U.S. attorney general ended Thursday, with the Senate voting 56 to 43 to confirm the veteran New York prosecutor five months after President Obama submitted her nomination to Congress.
'Nerd Prom' is a gross, self-congratulatory name for the White House Correspondents' Dinner. Stop.
Give it up. This isn't an event for nerds, it's an event for people to be on TV and hang out with the president. It's more nerdy than the Oscars, sure. But is it less nerdy than, say, the Daytime Emmys? Probably not. Call it "Washington Prom," or "D.C.'S Big Night Out." Suggesting it's nerdy, though, is like the 40-year-old guy who hears a new slang term six months late and starts using it around his kid. Awkward, wrong and dumb. (But maybe "Fleek Prom" will work.)
The story of Jewish American Pilots who fought for Israel in 1948
In 1948, just three years after the liberation of Nazi death camps, a group of American Jewish pilots answered a call for help. In secret and at great personal risk, they smuggled planes out of the US, trained behind the Iron Curtain in Czechoslovakia, and flew for Israel in its War of Independence.
Survey: Jews, Buddhists are biggest U.S. supporters of gay marriage
After Buddhists, Jews were more likely than any other religious group to support gay marriage. Among the survey respondents, 84 percent of Buddhists favored gay marriage, followed by Jews and the religiously unaffiliated, 77 percent; mainline Protestants (Presbyterians, Episcopalians, Unitarians), 62 percent; and Catholics, 61 percent.
Our members count on JACPAC to provide information on current events, candidates, and elections. JACPAC depends on membership support to make this possible.
If you have not renewed your membership, please consider doing so today, to help us pursue a strong US-Israel relationship, reproductive rights, and separation of religion and state. Together we can make this a better world!
Sincerely,

Janna Berk, President
Marcia Balonick, Executive Director
Joy Malkus, Research Director