Upcoming JAC Events
Talking Points HP will resume in the fall. Thank you to everyone who joined us this year to hear our diverse and dynamic speakers. Want to host a Talking Points near you? Contact the JAC office!


Want to host an event in your area? Contact the JAC office.
Upcoming Candidate Events
June 30th
Reception with Senator
Dick Durbin (D-IL)
Winnetka, IL
Watch for details



Want to host an event in your area? Contact the JAC office.
WOMEN'S REPRODUCTIVE RIGHTS MAY BE IN DANGER
Although the U.S. Congress is heading to recess this upcoming week, your state legislature probably isn't. Stay alert to any pending legislation that may be enacted in your home state.
Tell your friends.
Call
your state representative.
Demand support in favor of women's choice.
Your voice DOES make a difference.
Stay informed, share your knowledge
What a whirlwind couple of weeks!
House vote on restricting abortions at 20 weeks
Shimon Peres' 90th birthday
A dynamic filibuster in Texas
Senate passed immigration reform
President Obama's climate change speech
Vice President Biden's reaffirmation of gun violence prevention legislation
Landmark rulings from the Supreme Court on the Voting Rights Act and DOMA
A new Senator elected in Massachusetts
A new president in Iran
Secretary of State Kerry returning to the Middle East
and so much more!
This week's EZ Read brings you some of those stories and some that may have slipped past your news feed.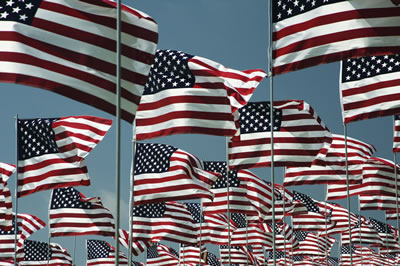 As we keep up with the many happenings in the world around us, we pause next week to reflect on and celebrate the birth of our nation and reaffirm our commitment to making our world a better place.
We at JAC wish all of you a very happy and safe Independence Day.
_________________________
Remember to check out our blog to keep up with current issues and opinion and to sort fact from fiction on the Internet. Be sure to read Presidential Ponderings, thoughts and observations from JACPAC President Janna Berk.
Check out the all-new Open Mic for comments, opinions, essays, and more from JAC members.
Israel smiles as EU voices full support for Kerry
Jerusalem applauded the European Union on Monday for fully supporting US Secretary of State John Kerry's efforts to restart negotiations, and not detailed "conclusions" critical of Israel, after a meeting of their foreign ministers.
Shimon Peres won't stop believing
He's one of the oldest heads of state in the world and the star of his own two-day conference. Celebrities from Bill Clinton to Sharon Stone lavish praises on him. He walks into a room and it erupts into applause. Israel's Presidential Conference is, in part, a tribute to Israeli President Shimon Peres' nearly 90 years, two-thirds of which he's spent serving the State of Israel.
Israeli air strikes hit Gaza after Palestinian rocket fire
Israel

carried out air strikes in the Gaza Strip on Monday in response to Palestinian militant rocket fire that broke weeks of relative calm along the frontier.
Read Full Article
The Exit of Palestinian Prime Minister Rami Hamdallah and the Need for "Real Political Reform"

Palestinian President Mahmoud Abbas accepted the resignation of newly appointed prime minister Rami Hamdallah on Sunday, according to WAFA, the Palestine Liberation Organization's news agency. Hamdallah, an academic administrator with no practical political experience, held the office of prime minister for less than a month.
Read Full Article
The Atlantic: How the Arab Spring Has Hurt Hamas
The Arab Spring has not been kind to regimes in the Middle East, and Hamas, despite its continued stranglehold on Gaza, can be counted among those licking its wounds.
Read Full Article
Syria spillover violence threatens cease-fire with Israel
The spillover of violence from the Syrian conflict into the Israeli-occupied Golan Heights is threatening to jeopardize the decades old cease-fire between the two countries and spark a regional conflict.
Read Full Article
House hits Iran, North Korea, Russia in last NDAA votes of the day
The House approves several amendments to the National Defense Authorization Act (NDAA) late Thursday that stress ongoing vigilance on Iran and North Korea, as well as Russia and other countries.
Read Full Article
Talk to Iran's New President. Warily., by Dennis Ross
THE election of Hassan Rowhani as Iran's new president has created a sense that there are new possibilities of progress on the nuclear issue; we need to respond, but warily. Iran's supreme leader, Ayatollah Ali Khamenei, allowed Mr. Rowhani to win the election recognizing that he had run against current Iranian policies that have isolated the country and invited economically disastrous sanctions. But it isn't clear why Mr. Khamenei allowed such an outcome, and here are some theories that have been proposed:
Read Full Article
Abortion Rights Under Fire: Why Wendy Davis' Filibuster Matters
A brave state legislator and an army of feminist supporters have stopped Texas' extreme anti-choice law for now, but the fight is just beginning.

Less Than 24 Hours After Abortion Bill Filibuster, Texas Governor Calls Another Special Session
Texas Gov. Rick Perry (R) has called for a second special legislative session that will begin on July 1, according to ABC News reporter Arlette Saenz. The news comes less than 24 hours after Texas' first special session concluded with a 13-hour filibuster that effectively blocked an omnibus abortion bill from passing.
TRAP Laws Gain Political Traction While Abortion Clinics-and the Women They Serve-Pay the Price
Waiting periods. Inaccurate counseling scripts. State-mandated ultrasounds. Over the years, these have been among the many favored obstacles antiabortion activists have thrown in the path of women seeking to terminate their pregnancies-all under the guise of protecting women's health. Hundreds of these requirements are now law across the country at the state level.
Iowa Governor Must Personally Decide Whether Each Poor Woman On Medicaid Deserves Abortion Coverage
Iowa Gov. Terry Branstad (R) has approved a measure to expand his state's Medicaid program under Obamacare, which will extend health coverage to tens of thousands of his poor residents. But there's a catch buried in the Medicaid expansion legislation that the governor signed last week. Now, when low-income women on Medicaid seek insurance coverage for medically-necessary abortions, they'll have to get approval from Branstad himself.
Separation of Religion & State

Breaking News: 34% of Your Fellow Citizens Want a Theocracy

It's been just over a year since the American public observed -- many of us with morbid fascination and increasing alarm -- the Republican primary debates of the last election. Bachmann, Cain, Gingrich, Perry and Santorum all pandered to their Teavangelical supporters and brought their religious and culture war agenda to the center of the national stage. With those debates fading from memory, it's tempting to conclude that this flexing of muscle by the religious right was an aberration, swept aside by President Obama's second victory.
Read Full Article
Groups sue to stop N.J. grants to religious schools

The American Civil Liberties Union of New Jersey and Americans United for Separation of Church and State filed a lawsuit Monday to try to stop more than $11 million from being allocated to two religious educational institutions, in Lakewood and Princeton.
Read Full Article
United States of ALEC, A 2013 Follow-Up
This week, Moyers & Company reports on the most influential corporate-funded political force most of America has never heard of - ALEC, the American Legislative Exchange Council. A national consortium of state politicians and powerful corporations, ALEC presents itself as a "nonpartisan public-private partnership". But behind that mantra lies a vast network of corporate lobbying and political action aimed to increase corporate profits at public expense without public knowledge.
Obama should block the Keystone pipeline, by Sen. Tim Kaine
President Obama is expected to make a decision in the next few months on the Keystone XL project. As the debate heats up, I worry that the shorthand used in talking about the issue obscures the real point.
Markey Wins - and Starts Another Climb
After a short and at times fiery campaign, Rep. Edward Markey, D-Mass., won the right to raise his right hand, swear an oath, and join the upper chamber as its newest member and the Bay State's junior senator.
Read Full Article
Everything you need to know about the Supreme Court Voting Rights Act decision
The Supreme Court ruled Tuesday that a key component of the 1965 Voting Rights Act is unconstitutional. Below is everything you need to know about the decision.
The Supreme Court struck down part of DOMA. Here's what you need to know.
The Supreme Court today struck down a key part of the Defense of Marriage Act, the 1996 law signed by President Clinton that defined marriage as between a man and a woman for the purpose of federal law.
Roberts Court Agrees to Consider Whether Buffer Zones Violate Protestors' Free Speech Rights
On Monday the Supreme Court announced it will hear a challenge on the constitutionality of buffer zones around abortion clinics when it takes upMcCullen v. Coakley, a case that has been winding its way through the federal courts since at least 2001.
Biden warns of 'political price' for lawmakers who oppose gun control
Declaring that "we have not given up," Vice President Biden warned Tuesday that lawmakers who opposed the Obama administration's proposals to stem gun violence "will pay a political price."
Colorado senator who pushed for gun control may lose job
After the massacre last summer in a Colorado movie theater, the leader of the state Senate pushed through a gun-control bill. Among other things, it outlawed the 100-round ammunition magazines used in the murder of 12 people and the wounding of 58.
UNESCO includes Yad Vashem database in register
UNESCO, the United Nations' organ which aims to promote international cooperation in the field of science and culture, announced that it has included Yad Vashem's database of the names and stories of those who have perished in the Holocaust as part of its Memory of the World Register.

Read Full Article
Cisco CEO: Israel will be the first digital state
Israel will be the first end-to-end digital nation, Cisco CEO John Chambers said on Wednesday in Jerusalem. Prime Minister Binyamin Netanyahu and Chambers agreed earlier in the day to establish a working group to explore how Cisco can help upgrade Israel's digital infrastructure.
Read Full Article
Brothers Milad and Muhammad Atrash, Arab Muslims from the Galilee, volunteered to defend their country by enlisting in the IDF
Over the next few minutes, the Golani Brigade's soldiers who drafted in March of this year will swear allegiance to the State of Israel and commit to do all they can to protect it. Muhammad, an Arab Muslim resident of the Galilee village of Dabburiya, is one of them. Like his friends, he's excited for the ceremony to begin.
Read Full Article
Our members count on JACPAC to provide information on current events, candidates, and elections. JACPAC depends on membership support to make this possible.
If you have not renewed your membership, please consider doing so today, to help us pursue a strong US-Israel relationship, reproductive rights, and separation of religion and state. Together we can make this a better world!
Sincerely,

Janna Berk, President
Marcia Balonick, Executive Director
Joy Malkus, Research Director