Family Outcomes Survey On Its Way to EI Families
Over the next few weeks, the families we work with in the Illinois Early Intervention System will be receiving the Family Outcomes Survey in the mail. It is important for us to remember that early intervention is a family-centered system of supports and services. Both children and families are considered to receive benefits from these supports and services. The family outcomes survey is one way we can learn whether or not families are getting what is intended from early intervention services. Family outcomes are defined as the changes experienced by the family as a result of participating in early intervention services and supports. The Family Outcomes Survey is used to measure these changes and was developed using information received from providers and families in Illinois. This survey asks families to think about things like understanding their child's strengths, abilities, and special needs and helping their child develop and learn.
Last year, family outcomes surveys were sent to all families in the early intervention system at a point in time. Over 18,000 surveys were sent directly to the homes of the families in the early intervention system. This year we will be sending out surveys to over 19,000 families. To help improve return rates, providers should let families know that the surveys are being mailed out to their homes and encourage families to complete and return the surveys. By continuing to expand the number of families receiving the survey and by improving return rates, we should soon be able to describe the benefits of early intervention for both children and their families. If you'd like to learn more about family outcome please take a look at our online training module
If families have questions for you about the surveys please have them call our office at 866-509-3867 and we will be glad to answer any questions.
After reviewing the results of last year's Family Outcomes Survey, a few things are clear. Despite small variations by region and ethnicity, most families reported that they received substantial benefits from early intervention services. Higher rated items indicate greater achievement of outcomes. Some of the highest rated areas include families reporting that they are able to understand their child's strengths, needs and abilities, they are able to advocate for their child and they know their rights. Lower rated items indicate that some families still struggle with identifying and accessing support systems and identifying available options when their child leaves the EI program.
As part of their annual performance report for Part C services, states are required to report the percent of families participating in Part C who report that early intervention services have helped the family help their children develop and learn, effectively communicate their children's needs and know their rights.
Please view the Family Outcomes Data for Children Served In Early Intervention to see trends both statewide and nationally.
UPDATE YOUR PROFILE TODAY!
Please take a moment to update your profile with us. You can personalize your own account with the EI Training Program to identify what lists you would like to identify with. These include lists defined by your role in the system (EI Provider, family member etc...) and by region of the state (Southern Illinois, Chicago etc...). The more detail you share, the more we can tailor specific information to go out to you that will match your interests. Take a moment and check it out!

UPCOMING NATIONAL CONFERENCES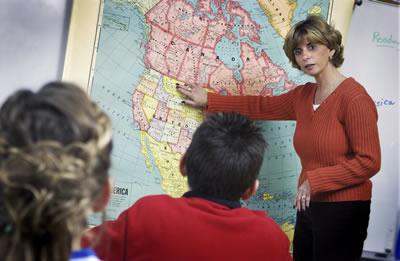 As we continue to collaborate with our partners that represent the professionals who support families in the early intervention journey, we want to take the opportunity to share with you some upcoming national events to enhance your profession. Some great opportunities include:
Sincerely,

Ted Burke
Illinois Early Intervention Training Program