BTC Newsletter - March 2013
To: Realtors AND Loan Officers

From: John M. Brennan, Attorney - President, Brennan Title Company
IS THIS THE YEAR OF THE MEDIA WHO CRIED WOLF?!
In the past month alone, we've had the great snow scare of March intermixed with the Doom and Gloom of the "Sequester"which was supposed to immediately throw the economy into a tailspin! While there is no doubt that our area will feel the effects of sequester, it does not seem to have had the immediate impact that many were predicting!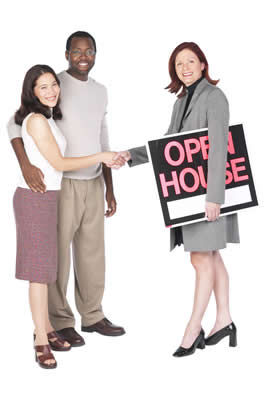 ALL OF THE NEWS RELATING TO REAL ESTATE
seems to be moving in the right direction! For the longest time, we all believed that low interest rates and declining home prices would eventually stimulate sales. Finally, this is exactly what's happening! Even Robert Shiller (known to me as "Doctor Gloom") comments, "There is no doubt the housing market is recovering," backed by some fabulous statistics such as a 7% increase in home prices nationally and the lowest inventories in 13 years!! While all of this is quite fantastic, many remain influenced by the projectors of doubt, and some purchasers are wary of the effects of sequestration and the debt ceiling debate. Nonetheless, we live in an area with the
2nd lowest unemployment rate
in the nation, at 5.2% as of February.
HERE ARE THE MOST RECENT FACTS to back up our positive outlook about the strength of our housing market: Year over year (January '12-'13) median housing prices were up in the Washington DC metropolitan region 8.6%, from $298,800 to $324,600; units sold increased by 8.6% in 2012 (from 3,604 to 3,915); active listings dropped a staggering 30.8% from 16,811 to 11,625; and days-on-market averaged 67 compared to 88 in 2011!! All amazing and positive statistics for the health of the local real estate market! The trend can and will continue to improve, provided interest rates do not suffer a major increase. Driving this trend also is the reduced number of foreclosures, the increased percentage of short sales vs. foreclosures, and the quicker pace of short sale approvals!! Ask any investor in the Maryland, Virginia, and Washington, D.C. housing market and they will tell you how difficult it is to find investment properties at the bargain pricing they were once enjoying!!*
Finally, the March issue of the Washington Business Journal notes that pending home sales across the nation were at the highest level since April 2010 (when we had the buyer tax credit), and were up 9.5% from a year earlier! Clearly, optimism has returned to home buying without the "Irrational Exuberance" of prior years.

*Statistics provided by the Washington Business Journal, March Issue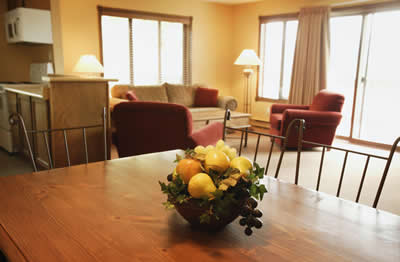 THERE IS ONE AREA OF THE HOUSING MARKET that has been on fire for the past several years, and deserves watching - apartment construction. It has become attractive in the past few years for first time homebuyers to wait out the stresses of the housing market by renting apartments. This has caused upward pressure on rents, as construction of apartments has lagged demand. Rents in our market are expected to increase an additional 5% this year. Increasing rental rates and continued low home prices and mortgage interest rates are finally bringing first time homebuyers to the realization that home ownership may be the better long range alternative, especially considering the tax advantages of mortgage interest and now rising housing prices. In fact, our housing market may be evolving from a buyers' market to a normal or even, in some areas, a seller's market. Bob and Donna Williams, in their article in the Sunday Capital (Annapolis), indicate that the ratio of listings to sales in the Mid-Atlantic region has shrunk from 5 to 1 in 2008 to slightly over 2 to 1 ratio in 2013, while prices (nationally) have moved from a minus 4% (listing price to sales price) to a positive 6.8%!! Surely something good is happening in residential real estate!!
WHAT'S COMING DOWN THE PIKE? Be on the lookout for new rules and regulations from the Consumer Finance Protection Bureau (CFPB), a new agency created by the Dodd-Frank Act. New regulations will change the face of the HUD-1 settlement statement, GFE, and the TIL, and will more strictly enforce tolerances on changes from disclosed fees. The regs address protection of consumer funds, security of consumer's non-public, private information, pricing and discounts, and response to customer complaints, among other issues. Lenders and Title Companies are reviewing these new rules, which currently make lenders responsible for compliance by all parties in the real estate transaction, including title companies and others. Accordingly, title and settlement providers will be under increased scrutiny by lenders for their conduct and operations. BRENNAN TITLE COMPANY HAS BEEN PROACTIVE IN LEARNING AND COMPLYING WITH THESE NEW RULES AND REGULATIONS. The American Land Title Association has put forth a series of "Best Practices" which title companies should employ in order to adequately comply with the CFPB and give lenders the CONFIDENCE to work with third party (TITLE) companies. In our next issue, we will begin to bring these to your attention!
CONGRATULATIONS TO SARA BUCKLEW
, manager in our Camp Springs, Maryland office!! Sara recently marked 20 years of service to Brennan Title Company!
PLEASE STOP BY OUR NEWLY
RENOVATED OFFICE

on Allentown Road, where we have been serving Prince Georges
County and Southern Maryland since 1991! We are on the Approved Attorney's list for all Downpayment Assistance programs for Prince Georges County, and have a wealth of knowledge and experience to help guide you through the process. Thanks for all of your support to us in this office for the last 22 years!!
FORECLOSURE AND SHORT SALE UPDATE
INVESTORS BEWARE! While a homeowner is not taxed on the amount of debt forgiveness for a short sale or foreclosure of a primary home, an owner of rental property IS TAXED on the amount of debt forgiven. The sting is somewhat eased by the fact that investors can report the income/forgiveness over a three year period.
You may be interested to know in your negotiations with BANKS selling FORECLOSED properties, that if the bank sells the house "as is" and does not do home repairs, the bank's expenses associated with carrying the home are DEDUCTIBLE, whereas, if the Bank repairs the home, the expenses must be deducted over a far longer period as a capital expense!! It may be that even the employees of the bank negotiating with you are unaware of this little gem!!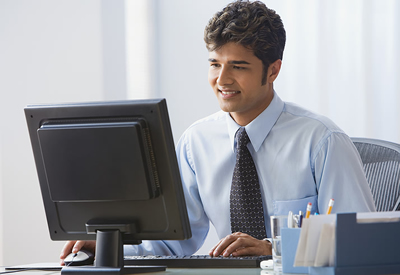 WE ARE HAPPY TO REPORT
that our readership increased by 75% to nearly 2,000 readers in January!
Thanks for your interest and support! We do not issue this newsletter regularly but only as we perceive the accumulation of information and change warrants YOUR attention. We will continue to be mindful of your time and respect your courtesy in continuing to open and peruse our newsletter!
ONE FINAL THOUGHT, UNRELATED TO REAL ESTATE:
America is experiencing an "Energy Renaissance."
Shale oil in the west and mid-west, and natural gas discoveries are helping to move America to energy independence and to becoming a net exporter of these precious natural resources. Once we develop more refining capacity, the volatility in gas and oil prices should moderate.
Certainly it will not be cheap, due to the higher cost of refining and drilling, however imagine what this will begin to mean to America in terms of jobs, inflation, and the balance of payments in our economy!! America is truly a Blessed Nation and the future is Bright!
PLEASE KEEP US IN MIND
when you are choosing your title provider! Try our interactive website for useful information or for a quote on properties anywhere in Maryland, Virginia, the District of
Columbia or Delaware. Or contact our West Virginia Affiliate Brennan and Associates for a quote.
AS ALWAYS, I welcome your comments and calls! I can be reached on my direct line at
301-261-8177 and by e-mail at jbrennan@btc-ann.com.
John M. Brennan
Attorney