BTC Newsletter - January 2013
To: Realtors AND Loan Officers

From: John M. Brennan, Attorney - President, Brennan Title Company
Happy New Year to our almost 1,000 agents and loan officers who receive this Newsletter!
The New Year is always a good time to assess where we've been, take stock of what's worked in the past, and plan for the future. 2012 was a good year for Brennan Title Company, and we'd like to thank you, our customers, for contributing to that success!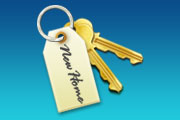 While 2012 was a rocky year economically, most economic analysts have stated that real estate was the "bright spot" in the economy in 2012, and promises to continue the trend into 2013! Some are predicting a return to a "normal" real estate economy. The reasons? Fewer foreclosures, banks' deliberate decision to hold off or delay foreclosures and to hold back inventory, banks' more positive reaction to short sales, continued record low interest rates, and the fact that homebuilding has not even been close to keeping up with the demand for new homes! In fact, most of you tell us that the primary issue in the market right now is lack of inventory!! What a great way to start the New Year! Those of you who have been patient and weathered these difficult times are now poised to take advantage of your efforts and patience!
BRENNAN TITLE
took advantage of some expansion and growth opportunities in 2012. We saw a higher number of title orders, and a larger percentage of those orders actually made it to the table! We opened new offices in Manassas, Virginia with attorneys Dick Mansfield (VA) and Bet Mansfield (DC, TX) as our managers, and in West Virginia with Kim Gilbert-Toelle (MD, DC) as our manager. Kim will be admitted to the West Virginia Bar on January 16, 2013! We also acquired Four Seasons Title and were fortunate to add Beth Hoyt to our management team to manage that division from our newest office in Crofton, Maryland.
SINCE WE BELIEVE so firmly in "giving back" to those less fortunate, we organized a new Charitable Giving Fund called Help for the Hungry and Homeless (501 c 3 approved by the IRS) and donate $10 from each closing to the fund along with a matching promise by the Company! Last year this fund raised and contributed over $32,000!
THE BIG HEADLINE ISSUE at the end of the year was the Fiscal Cliff and there were some changes approved in the new tax law that you should know about! The Capital Gains tax rate was increased to 20% (Federal) for taxpayers who earn more than $400,000 (single) or $450,000 (joint filers). This increase is in addition to the overall tax increase of 3.8% on capital gains and dividends already on the books for income earners making more than $200,000 (single) or $250,000 (joint), to be used to fund Medicare. These added taxes on real estate investors will, in all probability, lead many investors to consider taking advantage of the IRS Tax Deferred Exchange when selling their investment properties, since many investors are now back in the market, looking to purchase and sell!
PLEASE KEEP IN MIND that Brennan Title has a tax deferred intermediary and can provide tax deferred documentation and assistance to your clients, thru Brennan Real Estate Corporation". If interested contact Susan Chartier, Esq at 202-527-1820 or John Brennan at 301-261-8177.
FOR THOSE OF YOU INVOLVED IN SHORT SALES, the debt forgiveness exemption, which was set to expire at the end of 2012, was EXTENDED in its present format.
HERE IS SOME REALLY GOOD ECONOMIC NEWS ABOUT OUR AREA: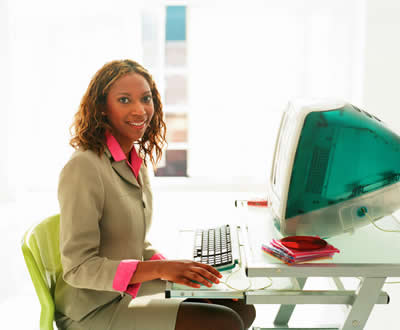 Job growth: Maryland added 14,000 new jobs from October 2011 to October 2012, the third consecutive year of job growth. (all figures November 2011-November 2012)! Wow!
The Washington DC Metro area added 37,000 jobs in the same period, mostly in
Northern Virginia (22,000)
and primarily in the Heath and Business/professional services area! Interesting to note: while the job market grew in the Washington, D.C. area, government jobs actually diminished by 4,700! Go figure? This easily explains why the Washington DC metro area has the lowest unemployment rate in the nation at 5.1%!! It also explains why we are hearing from agents that the inventory of housing is low and prices are beginning to increase. Indeed, in Howard County, Maryland, the average days on market has shrunk to 82 days (down almost 14 days) and the number of pending home sales has risen to 622! Moreover, sellers are receiving almost 94% of listing price! According to the Baltimore Business Journal, prices in Howard County are expected to increase in 2013 by yet another 5%. In the D.C. market, the numbers are even more impressive: 11.7% increase in prices, 23.3% increase in sales, and days on market down to an unbelievable 57 days
(all figures November 2011-November 2012)
! Wow!
A FEW LEGAL ISSUES TO BE AWARE OF:
Prince Georges County, Maryland has just issued a directive from the Office of the Treasury that transfer and recordation taxes will be based on the assessed value for any property where the sales price is 50% or less of the Assessed Value! Requests for exceptions to this must be submitted through the Office of Law and will require at least 72 hours, or three days, for review and approval/denial!!
The Maryland Court of Appeals has ruled that the Maryland law requiring registration of Ground Rent interests by September 30, 2010 (or it would become extinguished) is unconstitutional!! Accordingly, for properties which may have been transferred in the past two years believing that the ground rent is extinguished, the ground lease will still be effective! Bear this in mind on your listings where ground rent appears to affect the property (currently or historically)!!
Maryland foreclosures: In any foreclosure action against a non-occupant owner, the requirement for loss mitigation does not apply as it does for owner-occupied properties. In essence, an investor could not raise this issue as an objection to the bona fides of the foreclosure.
AS ALWAYS, please feel free to contact me at 301-261-8177 with any questions you may have! I hope your new year will be a healthy and successful one for you! Please consider using Brennan Title in any closing you may have the opportunity to recommend!! Thank You!
John M. Brennan
Attorney