Staying Healthy to Prevent Diabetes Complications
This monthly series discusses
lifestyle choices that help you maximize your health with diabetes.
The series is written by Barbara Quinn, MS, RD, CDE, and you can find
American Line Dancing &
Our First Annual Report, and Dinner?
Greetings!

What is Dance Out Diabetes up to now? Seeing is believing:
American Line Dancing this Saturday
6/8/13, 1-3 pm!
(Download flyer & share with others HERE

)
What? Allen Isidro is back with an exciting American Line Dancing class! The class offers a fun, new approach to low-impact group exercise by dancing a repeated sequence of synchronized steps to a mix of popular music. Allen breaks down the steps so they are easy to follow and everyone can learn. Catch a sneak peak on what to expect.


Where? Same great spot, at the
African American Art & Culture
Complex
located in San Francisco at
Cost?
WE PAY YOU to dance!
Get
$20 in carrot cash
to get organic goodies at local farmers' markets if you dance and get the health screening. (This was reduced from $30 in order to make the NovoNordisk incentive grant last. This is why we so appreciate all $10 donations at the door.) If you don't want to dance and only get the health screening then we charge $50 (and it still saves you $227 when benchmarked against what local hospitals would charge for the service.
Check our math
).
2011-2012 Biennial Report...finally
We have put together a biennial report that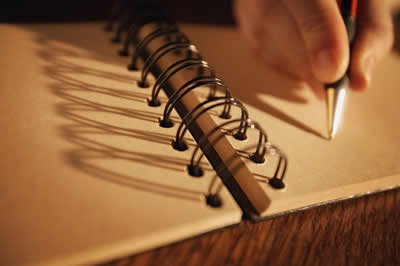 summarizes how Dance Out Diabetes has come together as a community to prevent and manage diabetes through dance, education, access to care and ongoing support.
Want to take a journey with us from the beginning?
The photos & pie charts speak volumes.
Learning Disco with DJ Charis
In case you missed last month's dance, or you'd like to refresh your moves, watch DJ Charis break down the steps from the May 2013 Disco dance class. She goes slowly so you can dance along with her to "You Should Be Dancing" by the Bee Gees.
Special thanks to Arielle Bivas, nurse and videographer volunteer, and to UCSF for the equipment used to film. And of course to DJ Charis for the outfit and hello, fun. Maybe we should just change our name to Fun Out Diabetes, because that is the impact of our dances. Can't help to smile with those groovy outfits.

P.S. A group of volunteers are actively exploring ways to live stream so you can tune in remotely and join us from anywhere. We are working out the details and will let you know ASAP.
An Update from the
Fromm Institute Lecture Series
Thanks to all who came to listen to Executive Director

, Theresa Garnero's talk about DOD's innovative program last month at the Fromm Institute for Lifelong learning at USF. There were 70 participants with an average age of 70 years old dancing to "Twist and Shout". What fun! And special gratitude to Robert Fordham, the Fromm Institute's Executive Director, who gifted DOD with $500!
Welcome, New Board of Director,
Katie Savin!
Longtime DOD volunteer, Katie Savin, MSW, has spent half her life working full time for her pancreas and her entire life benefiting from the joy of dance. Starting out at a professional ballet school at the age of 4, she received a classical ballet education for over ten years. More recently, she has become an active member of the same-sex partner dance community and holds the 2013 title for the women's North American C Division International Latin dance. She is a social worker involved in both clinical and research work, with years of experience facilitating support or therapy groups for people with chronic conditions including diabetes. More personally, she finds that dance is a close second to insulin in effective treatments for managing her type 1 diabetes; both physically and emotionally. Come meet her at the dance on Saturday.
Congratulations to our May Wellness Program Winners:
You could win next month-
it's easy!
Sign up HERE, and you choose which daily health markers to enter into our online wellness portal.
Dance Schedule Flyer for rest of 2013
Below are flyers for Dance Out Diabetes events for the 2nd half of 2013. Please download and share! You can print and fold in half, or copy 2, duplex and cut them in half. Thanks for the idea, Nikki!
EXECUTIVE DIRECTOR UPDATE!
Hello DOD fans! Several items to share.
1. Our sponsor this month is Sanofi,

the company that makes the insulin types commonly known as Lantus and Apidra. Please visit their table to learn more. Our sponsors help to fund our programs.



2. Want to join me for dinner on 6/13? We are invited along with all of the NovoNordisk's San Francisco 2012 Community Care grant recipients "to

share best practices, key learnings and stories of patient engagement that were memorable to you."

Who better to share stories than those we serve - YOU!

Please save the date of Thursday, June 13th for an interactive discussion over dinner. The event is sponsored by NovoNordisk and will be held from 6:00 PM - 8:00 PM at a hotel centrally located in San Francisco, place to be announced. I will let them know how many DOD Board of Directors, volunteers and participants will attend;

you need to let me know by 6/9 if you plan to attend.

Please email me your name and contact info so I can RSVP for DOD!

Questions? My email is tgarnero@danceoutdiabetes.org and my phone is

877-765-4386.

3. Speaking of key learnings, we are being published THIS MONTH at the American Diabetes Association's 73rd Scientific Sessions in Chicago!!! Even this year alone during our monthly dances, we have performed 123 health screenings and have a 37% return rate! After Saturday's dance, we will crunch 6 months of 2013 data to share at the 6/13 dinner.




4.

After putting on the final touches to our

I am left with warm fuzzy feelings about our community and what we have accomplished. Thank you for being a part of our family and for taking an interest in your health and the health of our community.

5. Shameless plug. I finished the edits for the manuscript, "Your First Year with Diabetes" after a marathon writing spree last weekend. It is published by the American Diabetes Association and will be available in the fall (September, hopefully). It includes DOD as a resource! It also has the latest information on so many topics relevant to people with type 2 and type 1 diabetes. Yes, and new cartoons! This is by far my best work to date because people with diabetes and the professional community have taught me so much, especially how to keep it real, which leads me to #6.



6.

Will you join me and those who support us?

Sure, I'd rather focus on the operations side of our organization. It's the fundraising that keeps our programs going and growing. I just made a stretch gift of $1,000. I don't get a dime from DOD because I believe in you, our collective efforts and what we are doing. I donate at least 100 hours a month to our fine organization (on top of a full-time career position at the lovely Madison Clinic for Pediatric Diabetes at UCSF). We currently have 24 regular volunteers! We could do better with individual donors this year. This is a metric that big fish Foundations consider before making a major contribution. Most people donate to a cause and I ask that you please consider DOD. Check out our pie charts from the Annual Report and you can see exactly how we squeeze every penny. Let's stretch together!

Please make your pledge today.
7. Congrats to dietetic graduates Hanna Rifkin and Liz Neilson, and nursing graduate Ugo Ukpo, all of whom are DOD volunteers. We wish you the VERY BEST in your budding careers poised at helping people and changing the world.
Now let's go boogie on the dance floor!
Theresa Garnero, APRN, BC-ADM, MSN, CDE
Dance Out Diabetes Founder and Executive Director