On the Dance Floor...
Disco
Staying Healthy to Prevent Diabetes Complications
Each month, this new series discusses
lifestyle choices that pack a powerful punch to protect you against possible complications from uncontrolled diabetes.
Author Barbara Quinn, MS, RD, CDE puts a positive spin on the many ways you can avoid problems.
Check out
At No Charge:

Have Lunch & Learn at the Fromm Institute 5/7, and Get $317 in Services at
Disco Dance 5/11
Keeping up wit

h Dan

ce Out Diabetes!
Come Enjoy a Free Lunch "Listen & Learn" at the Fromm Institute For LifeLong Learning at the University of SF
Come listen to Executive Director, Theresa Garnero, speak about DOD's innovative program on Tuesday, May 7th from Noon-12:45 p.m. in the Maraschi Room at the Fromm Institute For Lifelong Learning at the University of San Francisco, 2130 Fulton Street, S.F. CA 94117 (cross Street Parker). She will review the history of its inception to current outcomes.
Sign up by Monday, May 6th and you will receive a free lunch! Call Carla Hall Belmonte at 415-422-5196 or email her at halls@usfca.edu to reserve your spot. Not to be missed!
Come Dance with Us and Get $317 in Services for FREE. Yes, really.
We appreciate how expensive it is to care for diabetes and understand that many do not have the resources to access care to prevent it. You get rewarded for showing up to join in a fun dance with a community of like-minded individuals. It's a new paradigm in healthcare.
Click Here to view an analysis of DOD's cost structure compared to local offerings to access care. Can we get a "WOW"?
Let's Disco, Saturday
5/11/13, 1-3 pm!
(Download flyer & share with others HERE

)
Join DJ Charis in an exciting afternoon of dancing to Disco music! Disco is a genre of dance music popular in the 1970s. In most disco tracks, strings, horns, electric pianos, and electric guitars create a fun background sound, and the vocals soar and reverberate over a steady beat. Some of the well-known late 1970s disco performers included Donna Summer, The Bee Gees, KC and the Sunshine Band, and The Jacksons. Be sure to wear your '70s attire to this Disco dance party with DJ Charis.
Join us
at the African American Art & Culture Complex located at
If you prefer, you can email Theresa at tgarnero@danceoutdiabetes.org or call 1-877-765-4386 to say you plan to attend. This secures your spot, gives you priority access and helps us have enough staff & supplies.
Please arrive promptly at 1 p.m. for check-in (or 1:15 if you are not doing the health screening). Bring water, a snack if you need it, and comfortable shoes.
May Cash & Care for Wellness
Program Winners (their initials/amounts):
KS - $50
MW - $30
NS - $20
Congratulations to this month's winners! Next month it could be YOU!
Click Here
to learn how to sign up for our Cash & Care for Wellness Program. You do not have to live in San Francisco to participate!
Welcome, new Board of Director, Margaret Keyes!
Margaret Keyes, an octogenarian with type 2 diabetes, a writer and Jungian psychologist, was also the director of a family service agency and an adjunct professor of graduate studies. She views Dance Out Diabetes as the most effective approach to community health to be found anywhere; its creative outreach captures attention with tangible rewards for participating, superb medical team services and pleasure and companionship in dance as exercise.
Volunteer Needed for Participant Hydration or Snacks
It is important for participants at our monthly dances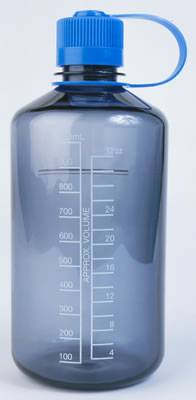 to stay hydrated while having fun on the dance floor. Dance Out Diabetes is looking for a volunteer to donate and bring water bottles or healthy snacks for participants at our monthly dances. If you are interested, please contact Theresa Garnero at tgarnero@danceoutdiabetes.org or call 1-877-765-4386.
Updated Blood Pressure & Glucose Guidelines
Dance Out Diabetes wants to make sure you have the latest information to keep you safe while dancing.
Click Here
for the updated tips and guidelines.
In Honor of Someone Special
Do you know someone special with diabetes who is having a birthday, an anniversary or another kind of special occasion?
Click Here
to make a donation to Dance Out Diabetes in his or her honor. And it's tax-deductible!
Dear DOD family,

Lots happening behind the scenes to help reach out to more people. We now have over 1,600 followers on Facebook and are looking into how to livestream our monthly events to address the multiple requests to extend well beyond San Francisco.



Did you see the NBC Bay Area news story on the new Diabetes Minor at UCSF

? As many of you know, I work full-time at The Madison Clinic for Pediatric Diabetes at UCSF and volunteer as the Executive Director of DOD. I am happy to report my colleague at UCSF, Maureen McGrath, is leading up the nation's first Diabetes Minor degree. Take two minutes to learn what it is (and see if you can spot four DOD volunteers at the table!).

Now, unless you saved that fabulous outfit from the 70s, run down to your local second-hand shop and pick up some bell bottom pants. Let's get groovy and have a blast, Saturday Night Fever style in one week from Saturday.

And go hug a nurse. Nurse's week starts Monday.
See you on the dance floor!
Theresa Garnero, APRN, BC-ADM, MSN, CDE
Dance Out Diabetes Founder and Volunteer Executive Director