May Your Advent Celebration
Be A True Blessing This Year!
Dear Friends,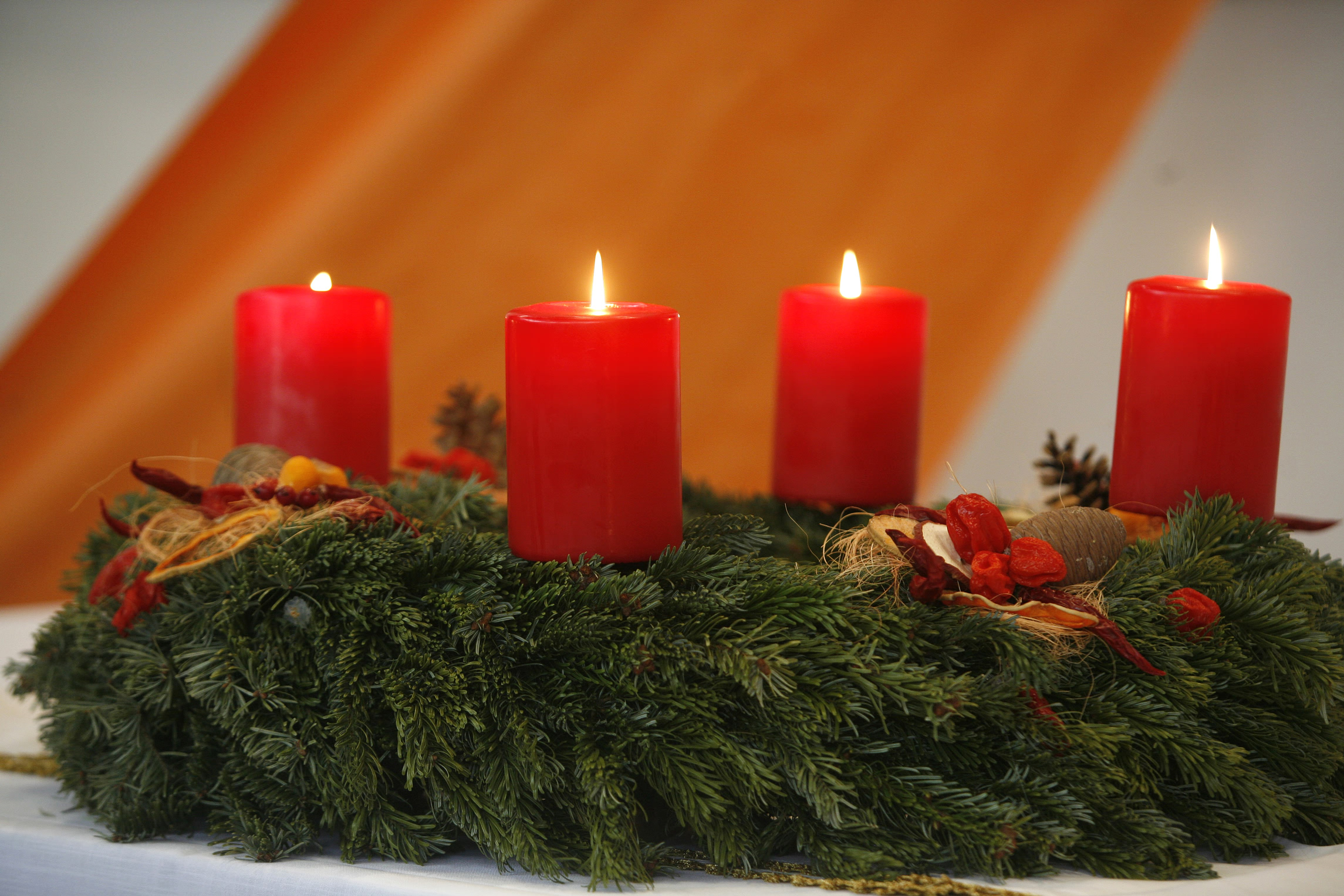 As we contemplate the coming of Emmanuel, and the true meaning of Christmas, we are reminded of the importance of His willingness to leave his heavenly throne, condescend to become a helpless baby, all for us. What great joy to know that our Savior was willing to come among us, live a sinless life and die in our place so that we might share in the inheritance of His Father, with Him, in Glory.

Unfortunately, society today is intent on making Christmas nothing more than a celebration of consumerism. Here in the USA, stores that used to hold special "SALES" for Christmas shoppers beginning on the Friday after our annual Thanksgiving celebration have now begun to open their doors on Thursday, the very day that we are supposed to be celebrating all of the things for which we are thankful. What a travesty. As Jesus said, we cannot serve God and mammon. We must choose.

We are so grateful for the support that all of our friends have provided over this past year. Most importantly, the prayer support, but the financial support as well, has allowed us to prepare for 2013 with tremendous hope in how God will continue to use this relatively small ministry to continue to encourage and equip Christian lawyers and other advocates around the globe to better serve the Body of Christ.

We continue with our plans for the conference in Hong Kong in April and would greatly appreciate your prayers for those who need to be there with us. We are also planning to become better positioned to partner with the Advocates regional networks through directed financial support that they will match locally.

If you have not yet made your final calculations for your year-end giving, we would greatly appreciate your prayerful consideration of supporting Advocates. We remain an ECFA Accredited ministry and maintain the highest standards of financial accountability.

Thank you so much for your continued prayers and financial support for the work of Advocates.

May the Lord bless you with His perfect . . .

Grace and peace,

Brent McBurney
President & CEO
Advocates International
Advocates International

& Campus Crusade for Christ International
to co-host joint conference in Hong Kong in April 2013
Please be sure to Save the Date for this joint conference, "Transforming the World Through Faith & Law," which will be held in Hong Kong in April 2013.


We are already working hard on details related to this conference and will provide more information on speakers, location, registration costs and attendance limitations as they become available. Because of the limited size of this conference, those interested in attending will need to contact their regional boards or the AI headquarters office.


AI is not a recipient of government funding and is solely dependent upon the financial contributions of those who believe in its mission, thereby enabling it to serve "clients" ranging from heads of state seeking to implement constitutional reforms to persecuted and imprisoned believers sentenced to death for their faith. We are most grateful and thank you for whatever financial support or voluntary service you can provide in support of AI's mission.

Here's how you can help

: (more)