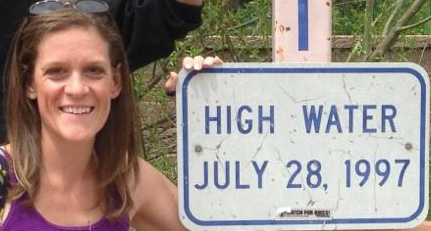 Florida
CoCoRaHS State Coordinator / Asst. State Climatologist
(850) 644-0719

[email protected]
Observer Comments of the Month
Reading the observer comments has become one of my favorite ways to start my mornings. Each day, I pour a cup of coffee and sit back to read over the comments, which have been very informative, tell stories, and can be pretty amusing. So with that, let's get to some of my favorite comments from August...
FL-HB-12 on 8/2/2014: "Hit twice w/ convective activity: the first round was during the late afternoon from normal sea breeze interaction. The second was much later from outflow boundary interaction. Love it. Not much terms of rain but quite a show."
FL-MR-12 on 8/7/2014: "If you look on a map of Florida, then Ocala, you will see the Ocala Nation Forest. I live in SW Ocala Along the Interstate where we get very little rain when the storms come through. Thus I call the area The Ocala National Desert."
FL-DV-47 on 8/16/2014: "I didn't notice when this shower came through. Mostly dry throughout the day except for some thunder in the distance. Usual hot and humid weather continues. However, the tropics remain quiet, I'm happy to note."
FL-CY-34 on 8/23/2014: "This was a very intense storm with initial winds from the south at about 25-30 mph. The winds shifted to the E-SE and increased to 50-60 mph for about five minutes. The storm(s) past through our neighborhood at about 5:00PM. This was clearly the most intense storm in several years."
FL-OB-2 on 8/28/2014: "kbdi 494" KBDI stands for Keetch Byram Drought Index and is used as a measure to determine forest fire potential. It's based on a daily water balance with precipitation, soil moisture and soil moisture depletion, and is expressed from 0 (wet conditions) to 800 (extremely dry conditions). You can find out more about KBDI at: