Monthly Newsletter July 2013
Greetings!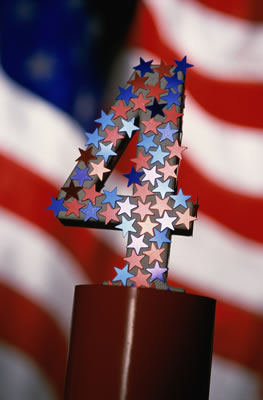 It's time to "Fill the Tank" at McGregor General Store! Throughout the month of July you'll find some sizzling summer savings, including $35 off a ton of liquid feed, 10% off any Adams Flea & Tick products and our "Buy 3 Get the 4th Free" promotion on select Purina horse feeds! Read more below!
Save the date for the
Elite Barrel Racing events at the Extraco Events Center in Waco, Texas later this month! Beat the heat AND come cheer on the Barrell Racers!
McGregor General Store is closed on Thursday, July 4th for the holiday. We wish everyone a safe and fun time with family and friends!
We appreciate your business!
McGregor General Store
Liquid Feed Special: Save $35/ton
July is full of sizzling summer savings at McGregor General Store. Throughout the month of July, save $35 off a ton of liquid feed!
Yes, you heard us correctly! It's time to fill the tank! Call the store for more information or to place your order, (254) 840-3224.
Buy 3 Get The 4th FREE!
This July, Purina is celebrating with you in a big way. July 1 - 31, when you buy three bags of Purina Strategy Healthy Edge or Equine Senior Active Healthy Edge horse feeds, you will receive a fourth bag free, no coupon needed. This offer cannot be combined with any other coupon or offer. Purina Strategy Healthy Edge Formulated to support the health a ...
Save 10% on Adams Flea Products
Flea & tick season is here! You can win the battle against fleas and ticks with Adams Flea products. Even better, save 10% off your purchase of any Adams flea and tick product in July. No coupon necessary. Ticks thrive in regions with warmer, more humid temperatures as well, but they are also found in the woods, shrubs, brush, and undergrowth ...
Read More »
6 Ways to Attract Deer to Your Feeder
Most deer are not used to seeing protein pellets. They must be trained to recognize them as food and to eat them out of a feeder. It is best to start a supplemental feeding program when typical food sources (farm crops, natural vegetation, new food plots or even acorns) are no longer in abundance, such as during winter or drought ...
Read More »
Feed your deer protein: AntlerMax 2X
Now is the time to add protein to your deer's diet. The bucks are growing antlers and the does are having babies. They need the additional nutrition and protein to stay healthy, especially in areas with less forage.
Stop by McGregor General Store for your AntlerMax products. Do you have questions about feeding deer? We can help, our trained ...
Natures Blind TreeBlind!
McGregor General Store is pleased to offer a new deer blind, The TreeBlind! The TreeBlind is a realistic hunting blind with man-made textures that resemble the look and feel of a real tree. Inside you will find a roomy and tall interior with 360 degree views, fully carpets floors and a quiet, magnetic sliding window. The TreeBlind is is fully-enclosed, ...