Dear Tourism Stakeholder,
Hola! Voici les nouvelles (Here is the news):
Iberian Ambassador of the Week
Marti Harrell is the Project Manager for the Iberia Industrial Development Foundation. Marti's initial primary responsibilities include the development, facilitation and management of the new fresh seafood and farmers' markets in Delcambre and New Iberia. Don't forget to stop by the Delcambre Seafood & Farmers' Market this Saturday from 8 a.m. to 1 p.m. Pick up the market's new rack cards at our welcome center.
Upcoming Meetings and Events
Industry News
The Louisiana Office of Tourism budget impacts Iberia Parish! We encourage all tourism stakeholders to follow this link and send a pre-drafted letter to members of the Louisiana House Appropriations Committee asking them to support tourism during the upcoming legislative session. This is a campaign of the Louisiana Travel Promotion Association and the Louisiana Association of Convention & Visitors Bureaus.
REMINDER: If you need more Discover Iberia Community Resource Guides, please call Acadiana Lifestyle at 337-365-2222.
The Secretary of the Dept. of Wildlife and Fisheries as administrator of LA's Scenic Rivers System is considering Bayou Teche for inclusion as a designated Historic and Scenic River in LA's Scenic Rivers System. Written comments may be submitted now and will be accepted for a period of five days after the last hearing date. Submit your comments to: Louisiana Dept. of Wildlife and Fisheries, Scenic Rivers Program, P.O. Box 98000, Baton Rouge, LA 70898.
Three public hearings will be held:
March 22, 6:30 p.m., St. Mary Parish Library, 100 Charleston Rd., Baldwin

March 25, 6:30 p.m., Iberia Parish Library, 445 E. Main St., New Iberia

March 26, 6:30 p.m., Arnaudville Civic Center, 291 Guidroz St., Arnaudville
Iberia in the Media
Check out our ad in the March issue of Country Roads magazine (p. 29).
The Acadiana Dragon Boat Festival, New Iberia Azalea Trail, Festival of Live Oaks and Shadows-on-the-Teche Arts and Crafts Fair made it into Country Roads' calendar of events (p.15-37).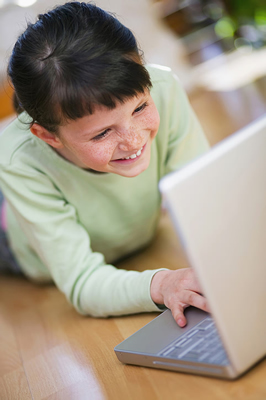 On the Web
New Iberia

will be featured today or tomorrow in the travel section of the

CNN's website.
Our most popular facebook post

is a picture of February's featured artist

Tim Smith

and one of his creations. Congratulations Tim and merci all for following us!
Around Louisiana
Did you know that Louisiana consumers spend an estimated $15.1 billion a year on outdoor recreation, supporting 146,000 jobs, generating $4.6 billion in wages and producing $1.1 billion in state and local taxes? Read the article here.
A bientôt (See you soon!)
W
elcome Center Open Monday - Saturday
2513 Hwy 14 * New Iberia * Louisiana * 70560
(337) 365-1540 * (888) 942-3742
To see all our posts on Facebook, you'll need to create an Interest List and add us to it! Click here for more information.