Dear Stakeholder,
Hola! Voici les nouvelles (Here is the news):
Upcoming Meetings and Events
Industry News
Reposez en paix (rest in peace)
Monsieur Paul McIlhenny (1944-2013)
The IPCVB mourns the loss of Paul McIlhenny, CEO and Chairman of the McIlhenny Company. We extend our sympathies to his family, friends and McIlhenny Company employees.
Read his obituary and achievements in The Advertiser
and The Times Picayune.
REMINDER: If you need more Discover Iberia Community Resource Guides, please call Acadiana Lifestyle at 337-365-2222.
2013 Official Louisiana Tour Guides are available at our welcome center. 300,000 copies were printed. The guides are distributed at State Welcome Centers and certified centers throughout LA. It is the official inquiry response for the Louisiana Office of Tourism. All advertisers receive a free weblink. For advertising information contact our office.
The Secretary of the Dept. of Wildlife and Fisheries as adminitrator of LA's Scenic Rivers System is considering Bayou Teche for inclusion as a designated Historic and Scenic River in LA's Scenic Rivers System.

Written comments may be submitted now and will be accepted for a period of five days after the last hearing date. Submit your comments to:

Louisiana Dept. of Wildlife and Fisheries,

Scenic Rivers Program,

P.O. Box 98000,

Baton Rouge, LA 70898.
Three public hearings will be held:
March 22, 6:30 p.m., St. Mary Parish Library, 100 Charleston Rd., Baldwin

March 25, 6:30 p.m., Iberia Parish Library, 445 E. Main St., New Iberia

March 26, 6:30 p.m., Arnaudville Civic Center, 291 Guidroz St., Arnaudville
Calling all attractions! www.CouponsForFun.com

would like to create a Louisiana attractions page.

Showcase your offer for FREE! It's easy, just email the following to

Logo: jpg file at 300 dpi

Photo: jpeg format, 300 dpi.

Offer: 60 words including offer, expiration date, restrictions, number of people admitted per coupon plus tracking code or bar code if you wish.

Copy: 75 word description

You will see a proof of your coupon before it goes live.
The IPCVB is an advertiser in the Louisiana Outdoor Adventures Guide published by the Louisiana Travel Promotion Assoc.(LTPA). A representative from LTPA will be working the Louisiana Sportsman's Show March 14-17, 2013 in Gonzales, LA. If you would like to offer giveaways for this show please contact our office. The guide is distributed in Welcome Centers throughout LA, outdoor shows, Certified Folder Display racks and e-Brochure on Louisianatravel.com
Are you in the wedding business? The June/July issue of Acadiana Profile will feature weddings and destinations. Click here to request a media kit.
Iberia in the Media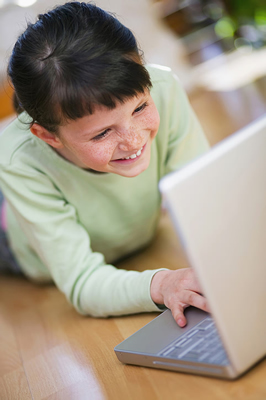 On the Web
Louisiana Culinary Trails are now on Pinterest. All of Iberia's restaurants are included in the "Bayou Bounty" trail.
Around Louisiana
Questions arise over what can be purchased with oil spill money. Check out this article.
A bientôt (See you soon!)
W
elcome Center Open Monday - Saturday
2513 Hwy 14 * New Iberia * Louisiana * 70560
(337) 365-1540 * (888) 942-3742
To see all our posts on Facebook, you'll need to create an Interest List and add us to it! Click here for more information.