Dear Stakeholder,
Hola! Voici les nouvelles (Here is the news):
Félicitations Gail Garcia, Jeanerette Chamber of Commerce's Outstanding Citizen of 2012. Gail, an Iberia Parish Tourist Commissioner, is pictured at the Jeanerette Chamber Banquet with her husband, Donovan Garcia.
Upcoming Meetings and Events
Industry News
Merci Roy Pontiff, Port of Iberia Executive Director, and his team for planning and hosting the Joint Transportation Committee of the Louisiana House and Senate "Louisiana Gulf Coast Ports Tour" on Feb. 27, 2013. The IPCVB provided ditty bags and Discover Iberia Community Resource Guides. Merci TABASCO and KONRIKO for product donations.
Merci Maggie Daniels, Iberia Parish Council, for promoting the Louisiana Police Jury Association Black Caucus Empowerment Seminar to be held at the New Iberia RAMADA Conference Center on May 17-19, 2013. The IPCVB provided Iberia Parish tourism pocket guides. Merci KONRIKO for product donation.
Mark your calendars! The 2013 Spring Downtown Art Walk will be held on Saturday, April 6 from 4-7 p.m. For information, contact Jane Braud, jbraud@cityofnewiberia.com, 337-369-2330. Click here to see the flyer.
Tickets are on sale now for IPAL's fundraiser, "Broadway, Bites and Bubblies", scheduled for Saturday, March 2, 2013 at 7 p.m. at the home of David and Carolyn Groner. The evening will feature specialty dishes from local "chefs," as well as entertainment from past and present IPAL participants. The tickets are $50 per person. Contact Maggie Simon (337)658-0222, Maggie@americantitleconi.com
Attention event planners! We are compiling events for our April calendar, which will be sent to media, tourism partners, state tourism bureaus and government and international contacts by March 5. Please let us know about your event to be included. Also send us your best pictures. Merci!
The IPCVB is an advertiser in the Louisiana Outdoor Adventures Guide published by the Louisiana Travel Promotion Assoc.(LTPA). A representative from LTPA will be working the Louisiana Sportsman's Show March 14-17, 2013 in Gonzales, LA. If you would like to offer giveaways for this show please contact our office. The guide is distributed in Welcome Centers throughout LA, outdoor shows, Certified Folder Display racks and e-Brochure on Louisianatravel.com
Are you in the wedding business? The June/July issue of Acadiana Profile will feature weddings and destinations. Click here to request a media kit.
Iberia in the Media
Travelhost magazine featured Dave Robicheaux's Iberia (p. 42). Pick up your free copy today at our Visitors Center.
The Jefferson House and Rip Van Winkle Gardens were featured in Essentially America magazine in the UK as one of the South's most beautiful homes and gardens. The magazine will be wrapped within the London Sunday Telegraph newspaper.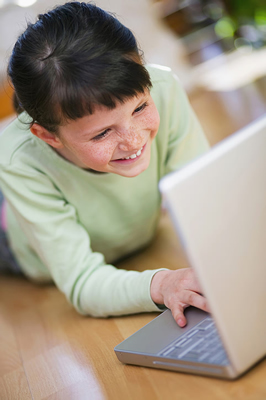 On the Web
Around Louisiana
To help transition from a January to an August timeline, the next Lt. Governor Summit will be held August 26 - 28, 2013 in Baton Rouge at the Crowne Plaza.
More people visited our state parks and welcome centers this december than last december. Check out the Louisiana Department of Tourism's latest statistics.
A bientôt (See you soon!)
W
elcome Center Open Monday - Saturday
2513 Hwy 14 * New Iberia * Louisiana * 70560
(337) 365-1540 * (888) 942-3742
To see all our posts on Facebook, you'll need to create an Interest List and add us to it! Click here for more information.