Dear Stakeholder,
Hola! Voici les nouvelles (Here is the news):
Upcoming Meetings and Events
Feb. 26 Iberia Parish Tourist Commission Meeting, 10:30 a.m.
Feb. 27 Greater Iberia Chamber Business after Hours, 5 p.m.
March 2 IPAL fundraiser "Broadway, Bites and Bubblies", 7 p.m
March 28 Jeanerette Chamber PR & Facebook for Business Seminar,6:30p.m.
Industry News
Get ready! On St. Patrick's Day (March 17), Fir Marseal Nua Iberia's men in quilts will parade in downtown New Iberia. Check out their facebook.
Mark your calendars! The 2013 Spring Downtown Art Walk will be held on Saturday, April 6 from 4-7 p.m. For information, contact Jane Braud, jbraud@cityofnewiberia.com, 337-369-2330. Click here to see the flyer.
Tickets are on sale now for IPAL's fundraiser, "Broadway, Bites and Bubblies", scheduled for Saturday, March 2, 2013 at 7 p.m. at the home of David and Carolyn Groner. The evening will feature specialty dishes from local "chefs," as well as entertainment from past and present IPAL participants. The tickets are $50 per person. Contact Maggie Simon (337)658-0222, Maggie@americantitleconi.com
The IPCVB is an advertiser in the Louisiana Outdoor Adventures Guide published by the Louisiana Travel Promotion Assoc.(LTPA). A representative from LTPA will be working the Louisiana Sportsman's Show March 14-17, 2013 in Gonzales, LA. If you would like to offer giveaways for this show please contact our office. The guide is distributed in Welcome Centers throughout LA, outdoor shows, Certified Folder Display racks and e-Brochure on Louisianatravel.com
Are you in the wedding business? The June/July issue of Acadiana Profile will feature weddings and destinations. Click here to request a media kit.
Iberia in the Media
TABASCO® was mentionned in this Smithsonian article on hot sauce.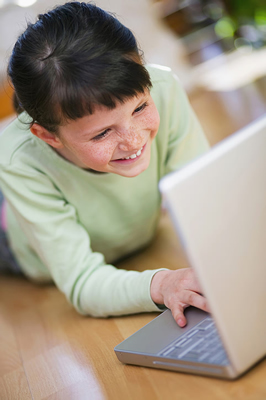 On the Web
Louisiana music

is the focus of the state's

2013 tourism campaign

launched last week in markets around the country.
In december 2012

louisianatravel.com got about 25,000 more visitors

than the year before. Click

here

for the latest statistics from the Louisiana Office of Tourism.
A bientôt (See you soon!)
W
elcome Center Open Monday - Saturday
2513 Hwy 14 * New Iberia * Louisiana * 70560
(337) 365-1540 * (888) 942-3742
To see all our posts on Facebook, you'll need to create an Interest List and add us to it! Click here for more information.