Dear Stakeholder,
Hola! Voici les nouvelles (Here is the news):
Bienvenue Aimee Cormier, our new part-time student intern! Aimee is majoring in graphic design at UL-Lafayette. She is a visitor specialist and assists staff with clerical, communications, and marketing tasks.
Upcoming Meetings and Events
Industry News
Céline Alis
Mike Prejean, International Sales, Louisiana Office of Tourism (LOT) conducted a sales mission with five French and Belgian tour operators and the LOT sales representative from Paris. Celine Alis, Asst. Director of Communications with the IPCVB and Mike Richard, owner of Rip Van Winkle Gardens, hosted lunch at Café Jefferson. Each operator and the sales rep. received gift bags with products donated by TABASCO, KONRIKO and Shadows-on-the-Teche. The group visited Rip Van Winkle Gardens and TABASCO. Each participant received the Iberia Parish Group Tour Planner and leads (information on the tour companies) were distributed to stakeholders.
Gail Garcia is Jeanerette's 2012 Outstanding Citizen of the Year. Gail will receive the award on Feb. 8 at the Jeanerette Chamber of Commerce's Outstanding Achievers Award Banquet. Gail is an Iberia Parish Tourist Commissioner, an officer with the Jeanerette Museum board and the Jeanerette Historic Preservation Foundation, the secretary of the Jeanerette Chamber and a member of the New Iberia Optimist Club and the Landmark Society. She blogs on Acadiana Lifestyle's website and serves as the community outreach coordinator for the Friends of Bayou Teche National Wildlife Refuge. Félicitations Gail!
The Denise P. Breaux committee is pleased to announce that the Denise P. Breaux Memorial has made a grant to the Pepper Plex Sports Complex to purchase covers for the pavilions on the grounds. They would like to thank everyone who participated at the 2012 Denise P. Breaux Memorial Red Fish Derby. The next derby is scheduled for July 27, 2013.
Museum hours reminder: Bayou Teche Museum is open Thursday through Saturday 10 a.m. - 4 p.m., and the Jeanerette Museum Tuesday through Thursday 10 a.m. - 4 p.m. with the last tour starting before 3 p.m.
The IPCVB is an advertiser in the Travel & Vacation Shows Recipe Book published by the Louisiana Travel Promotion Assoc. (LTPA). A representative from LTPA will be working the Chicago Travel & Vacation Show Jan. 26-27, 2013. If you would like to offer giveaways for this show please contact

our office

. The market/circulation of the guide is 10,000. It will also be distributed at the AARP Life @ 50+ Show, Las Vegas - Sept. 2013, South Padre Snowbird Extravaganza, South Padre, TX - Jan. 2014, Los Angeles Travel & Adventure Show - Jan. 2014 and AARP Life @ 50+, city TBD - Sept. 2014.
The IPCVB is an advertiser in the Louisiana Outdoor Adventures Guide published by the Louisiana Travel Promotion Assoc.(LTPA). A representative from LTPA will be working the Louisiana Sportsman's Show March 14-17, 2013 in Gonzales, LA. If you would like to offer giveaways for this show please contact our office. The guide is distributed in Welcome Centers throughout LA, outdoor shows, Certified Folder Display racks and e-Brochure on Louisianatravel.com
Are you in the wedding business? The June/July issue of Acadiana Profile will feature weddings and destinations. Click here to request a media kit.
Iberia in the Media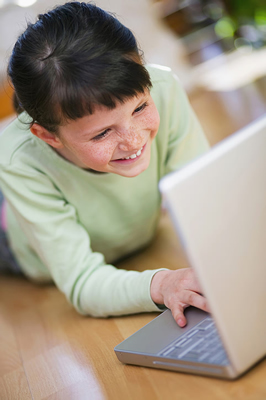 On the Web
IDF'S Best Life Iberia is a great new tool for event planners to promote their events.
New Iberia in the online Encyclopedia of Southern Jewish Communities.
Louisiana's state museums must wean themselves from state funds if they are to ultimately survive. Read the article here.
A bientôt ! (See you soon!)
W
elcome Center Open Monday - Saturday
2513 Hwy 14 * New Iberia * Louisiana * 70560
(337) 365-1540 * (888) 942-3742
To see all our posts on Facebook, you'll need to create an Interest List and add us to it! Click here for more information.