| | |
| --- | --- |
| July 2012 | Serving the Tampa Community Since 1935 |



Everyone Appreciates a Little Courtesy



Tampa Bay Federal provides peace of mind to our members through free overdraft protection!

When you open your checking account we link it to your primary savings account to automatically cover overdrafts.





We also offer Courtesy Pay, a low fee-based overdraft protection that generally covers up to a maximum of $500 in transactions that may be otherwise denied or returned. You can sign up for this value added service through online banking, or by speaking with one of our Member Services representatives today.

Credit Union Member Night at Tropicana Field!
Tampa Bay Rays vs. Baltimore Orioles
Saturday, August 4 First Pitch 7:10 pm
Two Ticket Options:
Outfield Lower Level seat - $20 per person
Upper Level Reserve seat - $12 per person
Purchasing tickets is easy! Create or log into your Ticketmaster account. Use code"RAYSCU".
Print tickets from your computer. For your tickets go to: Buy My Tickets
DEADLINE TO PURCHASE IS WEDNESDAY AUGUST 1 at 12:30pm
Take a look at each checking account offering and
to get the most out of your checking account!

Big Money for Local Charities
Tampa Bay Federal not only knows how to take care of your money, we know how to raise some, too!
We participated in several major fundraising events for local charities this spring.
The Credit Union Cruise for Kid Motorcycle Poker Run was an astonishing success, raising more than $70,000.
Our own Swing Fore Golf Tournament raised $9,300 which was donated to All Children's Hospital, an HCC scholarship, and the FAME organization.
Tampa Bay Federal employees formed a Relay for Life team and raised $7,500 in donations for this American Cancer Society event.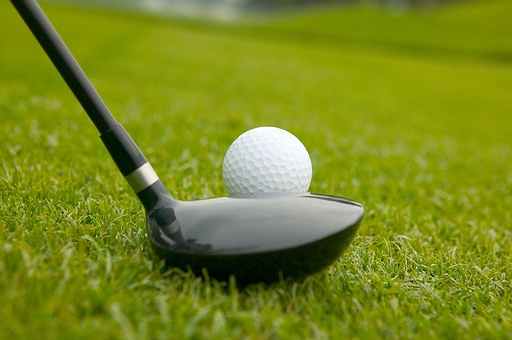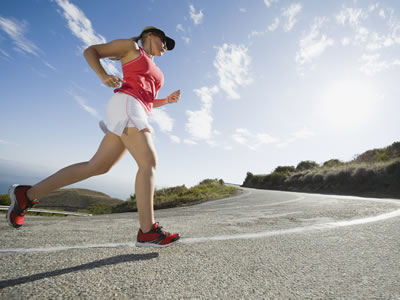 Online Bill Pay Sweepstakes!
Do you use Online Bill Pay? It's a better way to receive and pay your bills! Organize your bills online and earn the chance to win up to $10,000.
See official rules for details!
"Model responsible behavior for your children. Don't let other people set that standard."
There's a reason catalogs have always been called wish books-it's fun to imagine having the best, the most up-to-date, and the highest performing products.
But there is a potential price in peace of mind and real satisfaction, not to mention the cash cost.
You can enjoy your guilty pleasure TV shows and keep your priorities straight at the same time.
This month's Financial Fitness Challenge offers more information on fantasy spending versus reality. Check out this month's Financial Fitness Challenge, register, and you could win $50!
Did you know you can pay people, not just businesses, through Online Bill Pay at Tampa Bay Federal.
It's easy to pay back that friend for dinner or chip in for a group gift!
As of June 10, the new name for this handy service is Popmoney.
You can even send an e-greeting with the payment and set up future one-time or recurring payments.
Pay Just $200.33 on $10,000 Borrowed for 60 Months*
Now's the time to consolidate higher-interest debt!
Online Banking
,

call us, or stop in!
---------------------------------
Or, consolidate higher-rate credit card balances to your Tampa Bay Federal card
with a NO FEE balance transfer! For a limited time only!
---------------------------------
* Rates as lows as 6.49%. Sample payment based on 7.49* APR; rate may vary depending on credit.
Is shopping for a car stressing you out?
Let Auto Advisors do the Legwork--For Free!
Now, car shopping can be a pleasurable experience, too. Auto Advisors, a free service for our members, eliminates your visit to the showroom, the high pressure sales guy, and the waiting around. The advisor at Tampa Bay Federal works only for credit union members, educating you about the car buying process and ensuring you get the vehicle you want at a price you want to pay, plus full value for your trade. And lots more!
Contact our auto advisor, Steve Snow, at 813-247-4414 ext. 359
or email him at SteveS@AutoAdvisors.com and get started today.
Home is where the heart is . . . and the EQUITY
Home equity lines of credit are a good way to access the money you may need for house projects or other big expenses. Tampa Bay Federal offers HELOC loans with variable interest rates and your monthly payment is only one percent of the balance of the loan.
-------------------
Local Lender. Local Servicing. Personal Service.
Contact Jay Kim at 813.541.4002 or Brandon Dalton at 813-545-6697.
Happy Independence Day
July 4 is Independence Day! Have a great day celebrating America's freedom!
Thank you for subscribing to Tampa Bay Federal's monthly newsletter, through which you receive valuable information regarding your changing financial needs. We look forward to serving you...with pleasure.
Sincerely,
Nancy Smith, Retail Sales & Service
Tampa Bay Federal Credit Union
Independence Day, July 4th
Branches will be closed.
Serving Ybor Heights, North Tampa, Town 'n' Country, Riverview, and Brandon