Greetings!
We are busy preparing for the FREE FFA Show Clinic at Magnolia HS on May 4. If you show animals or know someone who does, you won't want to miss it! Our event schedule, speakers, and more details are listed below.
Are you planning a vacation this summer? Our Grooming Center also boards pets. Call today (832-934-2079) to reserve your spot!
Thank you to everyone that visited our booth at Spring Bark 2013 in the Woodlands last month. We appreciate your support.
We are CLOSED on Monday, May 27 in observance of Memorial Day. Please enjoy the holiday with your family and friends.
Thank you for shopping with us!
Spring Creek Feed Center
Spring Creek Feed Center and Purina Mills are hosting a FREE Educational Show Animal Clinic on Saturday, May 4 from 9am - 4pm. The Show Clinic will be held at the Magnolia High School Ag Barn
, not Magnolia West as noted in the Purina email. Sorry for any confusion.
A complete schedule of events and speaker bios are listed below. Select show product vendors will be in attendance. There will be prize giveaways, including a ...
Spring Creek Feed Center has May filled with special savings for you - weekly and monthly!
Save on Rabbit Chow, Montana Silversmiths, Wild Bird Chow, AntlerMax, Pet Food and more!
Check out all our monthly specials on our ...
Read More »
Victor Pet Food Testimonial

Did you know that Spring Creek Feed Center now sells Victor Dog Food? One of our customers, Theresa Gregory, sent us this nice note in April and these amazing before and after pictures.
The before picture was taken on March 21, 2013. The after picture was taken 13 days later. "Wanted to say I am so happy you guys now carry ...
What to Consider Before You Get a New Dog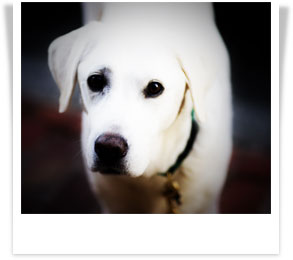 Think about the basic care and training you'll need to provide for your new pet. How can you prepare your home to be a comfortable and safe place for your new dog? What toys and pet supplies do you need? How much time will you need to set aside for training? It's good to be as informed as poss ...
Pine Furniture at Spring Creek Feed
Are you looking for that perfect swing for your front porch? Or, do you need new patio furniture for your back deck? Spring Creek Feed Center sells quality outdoor pine patio furniture. Our beautiful spring weather is just right for a rocker and a glass of iced tea. And, if we don't have exactly what you need in stock, ...