FORKPLAY December 4, 2014
Thanksgiving Orphan. Monster Truffle Auction. Upland Roars In. Cosme in Proceso. David Asks What If. Eating Delancey.
Dear Friends and Family,
Thanksgiving got closer and closer and no one called. I realize d
the day was a big whiteout in my date book. I was not invited anywhere. I have a brother in Chicago and nieces and nephews scattered far and wide. But in New York I count my friends as my family. I tweeted forlornly - I'm an orphan.
I chewed on the irony that the person who (with James Beard) was personally responsible for the innocent gesture 32 years ago that led to Citymeals-on-Wheels and 18,000 homebound New Yorkers getting a Thanksgiving meal this year was not a Thanksgiving exile.
I was pathetic. I called a friend whose recent Thanksgiving dinner was warm and delicious. "Are you doing Thanksgiving this year?" I asked. I was welcome to join them of course, she said, at Thanksgiving in East Hampton. I wasn't sure I was up to a seven-hour round-trip on the holiday jitney.
"I'd love you to join the 22 of us at the Harmony Club at 1 pm.," a loving friend said, when I grumped to her about my orphan state. "I didn't invite you because I know you don't love children." Oh dear, I'm a Thanksgiving Grinch. Diane and Garry said I could join them in Maine. Judy reminded me I was welcome in Key Largo. Fran said it was only an hour drive to their club house buffet upstate. Lauren assured me I was welcome at her parents' table only hours away on the L.I. train. You love me. You love me. You sort of love me, I thought, a pathetic version of Sally Field winning an Oscar.
But there was still Per Se. I been invited to Per Se's Thanksgiving parade breakfast for years and never gone. It seemed to be meant for families with children. This year I asked if I could bring good friends with seven-year-old twins. I decided I would consider Per Se's breakfast as my Thanksgiving dinner and som
e time late in the day I would crawl into bed with the Times I'm way behind as usual - and a tray with a turkey thigh from Citarella and some sausage stuffing from Fairway.
We arrived at 9 am. Thomas Keller was greeting everyone at the blue door, chatting, kissing, hugging. We passed through a narrow aisle with tables dispensing popcorn, warm pretzels, spun sugar and an array of desserts - delicious, addictive sweets. A band played and a balloon lurched by. Pearl and Hazel found a spot at the window and colored with Per Se crayons between balloons.
I wandered into Per Se's mythic 10,000 sq.ft. kitchen where chefs were set up dishing out breakfast and brunch savories: Scotch eggs. Waffles, pancakes, frittata, ham and gravy on biscuits and then sat with friends in the dining room where exquisite-looking tartlets in tiered silver trays turned out to be terrine of something. Daddy Danny Koch and I posed in the photo booth while the twins lined up for the balloon lady. Not just any balloon lady but the town's premier twister and knotter.
It wasn't easy to find a taxi in the noon-day rain, as the parade ended, and the one we finally flagged didn't want to take five - we said the girls were twins and should only count as one. In the cab going home, I mentioned my plans for the evening. Danny and Nicole said they had thought of inviting me for dinner but assumed I had a dozen places to go. They were on the way home to fry the turkey and start the sides.
I must come at 6:15 after Hazel's violin concert. My preferred time for Thanksgiving. I walked the blo
ck from my house to their building. Well yes, there were a lot of strangers - a classic mix of generations, a convergence of various clans - all very welcoming. It was tight fitting me into the table, but everyone kept elbows close. The feast was laid out on the kitchen counter. It was delicious. Danny had mastered the frying of the bird. The bird was astonishingly moist. The sides were wonderful. There were the obligatory too many desserts. And as just Nicole announced with pride and fanfare, her mother's rugelach were remarkable, probably the best I've ever tasted.
As you might imagine I felt a little uncomfortable, not just from eating too much twice in one day, but from having nothing to complain about.
***
Biggest White Truffle for Sale
White truffles are rare and coveted and the season is short. Shall we start the bidding at $1 million? Who will pay $15,000 more or less per ounce just to shave the biggest white truffle ever found over his fettuccine? Is there a sensuous, gourmand mogul game to share that earth-scented treasure w
ith pals over scrambled eggs or risotto?
On Sunday at Per Se, Gayle King told me she was just back from a truffle hunt in Umbria where her hosts had found a giant white truffle - 4.16 pounds -- the biggest ever. They wanted to auction it for charity. I immediately put in a pitch for Citymeals-on-Wheels to be the charity.
Gayle connected me to a member of the Balestra family, owner of Sabatino Truffles, founded in 1911 by his grandfather Sabatino Balestra and his wife Giuseppa in a small storefront in Montecastrilli where they sold olives, olive oil, sardines and truffles. It's now a large agricultural empire, a source for fresh truffles and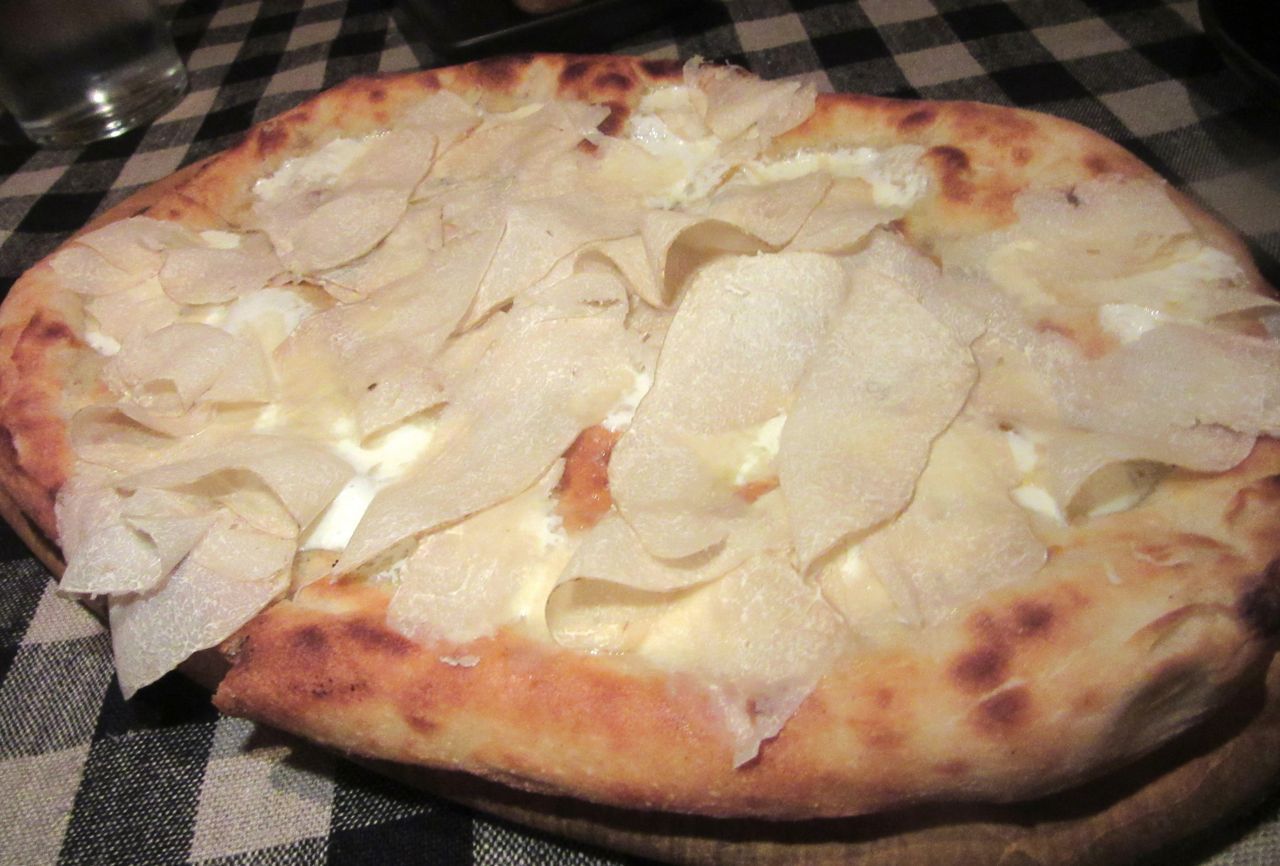 truffle products with offices in New York, Los Angeles, San Francisco and Las Vegas.
Sabatino CEO Federico Balestra has already had an offer of $1 million from China, his press release notes, but the family has decided to auction it for charity at Sotheby's, New York, Saturday.
***
Upland Roars In
Upland was instantly hot. In this town that worships the new, it was not just the latest, but also a good-looking new home for the very amiable Justin Smillie. Like many obsessively migratory food lovers, I'd fallen for his food at Il Buco Alimentari. Most especially, I was haunted by memories of his Neanderthal slab of roasted short rib - wildly decked out with celery curls, toasted walnuts, poison-green Castelvetrano oliv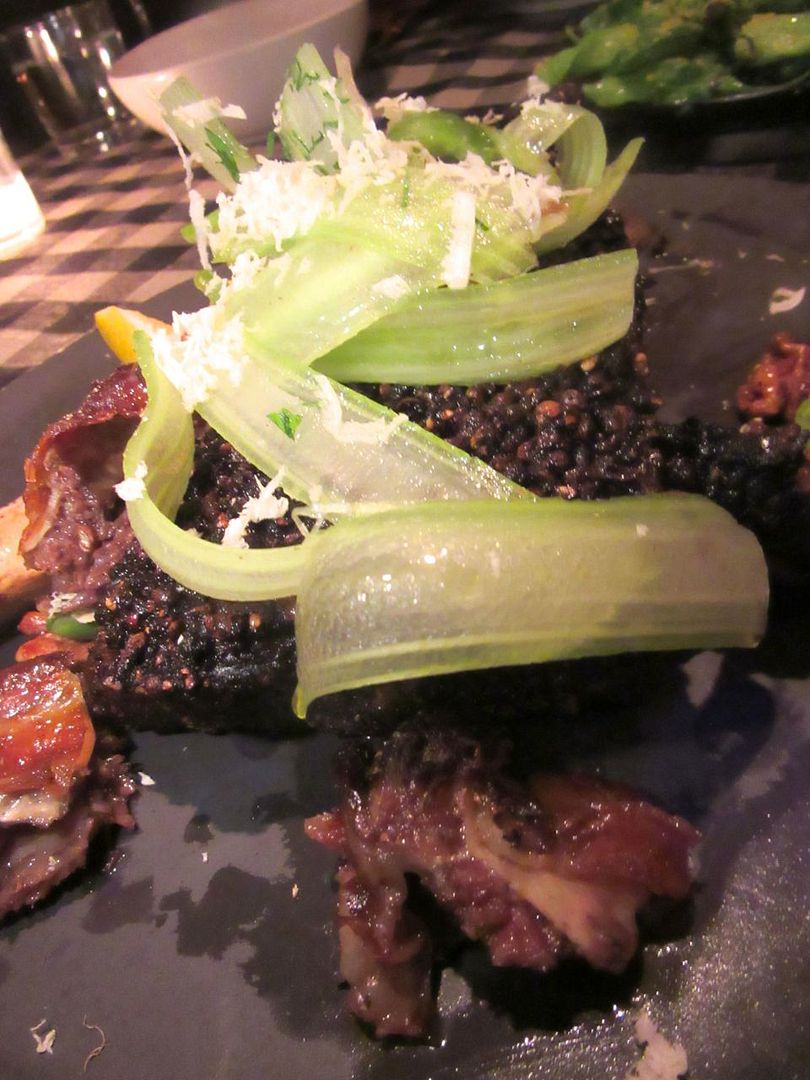 es and slivers of fresh horseradish.
I don't recall reading why Smillie left his small open three-star kitchen on Great Jones Street where that crusty wedge was the draw (at least for my crowd). I'll guess he decided, or was persuaded, he was due for his own stage. Signing up with restaurateur Stephen Starr made that reality upscale. An ambitious commuter to our city from Philadelphia, Starr could afford the uptown lease, finance a Keith McNallyian golden glow behind a wall of bottles in a rich design by Roman and Williams, and provide a trained corporate team up front.
Named for the West Coast town Smillie grew up in, the place would feature twists on California food, the chef said, homage to his idols - Alice Waters, Jonathan Waxman, Jeremiah Tower. Indeed, Upland seemed good to go on my first visit - contemporary California-enamored-with-Italy.345 Park Avenue South, Entrance on 26th Street, east of Park. Click here to read more. You'll want to know what I loved.
***
Cosme: A Work in Poceso
I don't know Enrique Olvera. I've never been to his internationally highly rated Pujol in Mexico City. I'm not sure I ever saw him hurtling through the dining room of Cosme in my two early visits. He's short and rumpled, a hugger, and is "prone to breaking into a goofy conspiratorial grin," according to a Boswellian account by the Times' Jeff Gordinier. Did I see him? I can't say for sure. The dining room is as dark as a movie theater with bright spotlights on the food that spill over onto my companion's shiny nose. But I f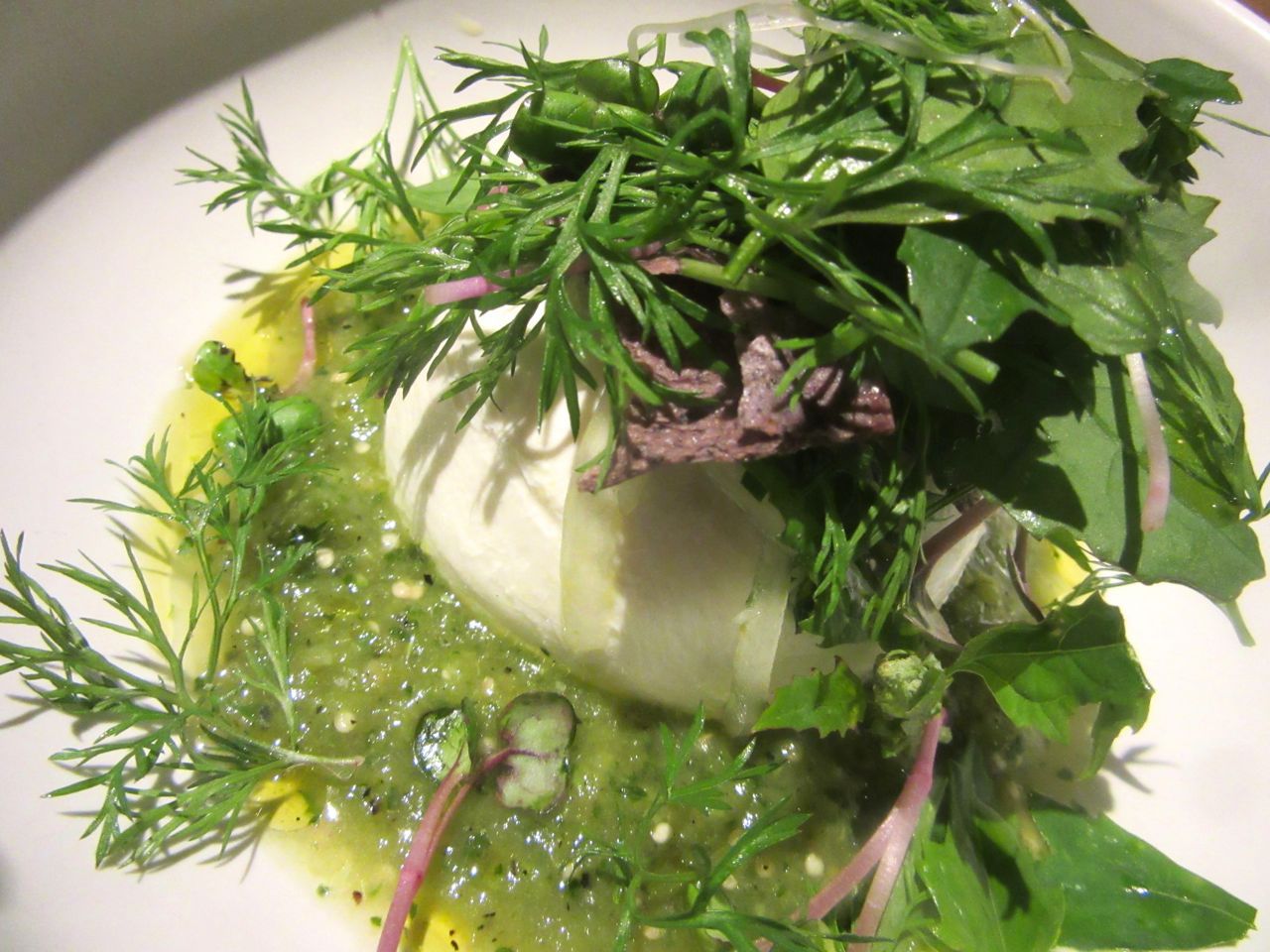 eel I know him thanks to that Times portrait.

He's worried most New Yorkers have never heard of him. And he's right. Most have not. But his arrival in town has had the food world hyperventilating for a year. Enough obsessed foodies are on alert. Olvera doesn't have to worry for a while anyway. The place is already booked through the year, I've read. He can count on the congenital first-night nomads who need to be where they think it's happening. And the first raves and oh-my-gods are wafting in so quickly. When the affluent locals and suburbanites who care about what they eat hear how astonishing, original and marvelous Olvera's food can be...though small if not skimpy and expensive...they'll press in. Click here to read more in case you score a table. 35 East 21st Street between Broadway and Park Avenue South.

***


David Asks What If?



As you might guess, "What If...? The Architecture and Design of David Rockwell" (Metropolis Books $45) is a great looking slab of book. Rockwell - architect, interior designer, theatrical set designer - reveals how that question drives his imagination. What if you could step inside a crystal goblet? What if your environment transformed with every step? What if a restaurant could vanish a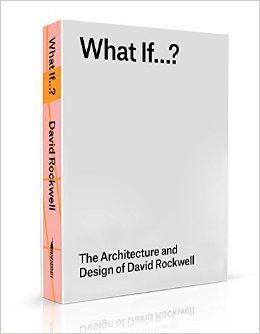 t a moment's notice? What if your ultimate escapist fantasy was real?
The brilliant and exuberant loyal David (my friend since we met at the opening of Wildcat, a night club he designed more than 30 years ago) takes you into 35 projects from the "what if" to the finished realization. Nobu Fifty Seven, Tao Downtown, The Food Revolution Truck (for hungry minds), the disappearing Ted Theater in Vancouver, Kinky Boots and Hairspray, the Hall of Fragments at the 2008 Venice Architecture Biennials (food for thought). Justin Davidson, Elizabeth Diller, John Guare and Jack O'Brien chime in and Rockwell rock Chee Perlman edited.


***

A Bissel and a Schmear



"Eating Delancey: A Celebration of Jewish Food (Powerhouse $34) by Aaron Rezny and Jordan Schaps is a totally eccentric book. It seems they asked almost anyone Jewish or leaning toward Jewish or touched by Jewishness to contribute an essay, a report or a recipe and there is no table of contents so you just have to read and
eat and eat and read till you're full. There are laughs and tears and an introduction by Joan Rivers which may be her last laugh.

Iris Burnett writes about Brown Food. Isaac Mizrahi celebrates stuffed derma. Dan Shaw writes about Katz's Delictessan. Don Rickles salutes Jewish mothers. There's a recipe for Ratner's gefulte fish and a quiz, answer: "The gefulte fish is the one with a slice of carrot on its back." Henny Youngman advises: "In a restaurant choose a table near a waiter."

It's hard to believe there are sections of pale type on paler backgrounds that cannot be read by anyone over 40, but Schaaps says it didn't look like that in the galleys and it will be corrected. Don't wait. Find a teenager to read those pages for you if a brighter light doesn't help.
***
Photographs of

...

Per Se's Kitchen, Pearl and Hazel at the Window, Danny and Me, The Sabatino Truffle, Upland's White Truffle Pizza and it's Roasted Short Rib, and The Burrata at Cosme.
may not be used without permission from Gael Greene. All rights reserved.