FORK PLAY May 21, 2013



Steal The Menu. ABC Cocina. Heidi's House. 83 ½. Cocina Economica. I Eat Unhappily So You Don't Have To. Use my Discount.



Dear Friends and Family,

Raymond Sokolov had a few great moments in his brief tenure as the restaurant critic replacing an exhausted and bored Craig Claiborne at The Times. Indeed, he gets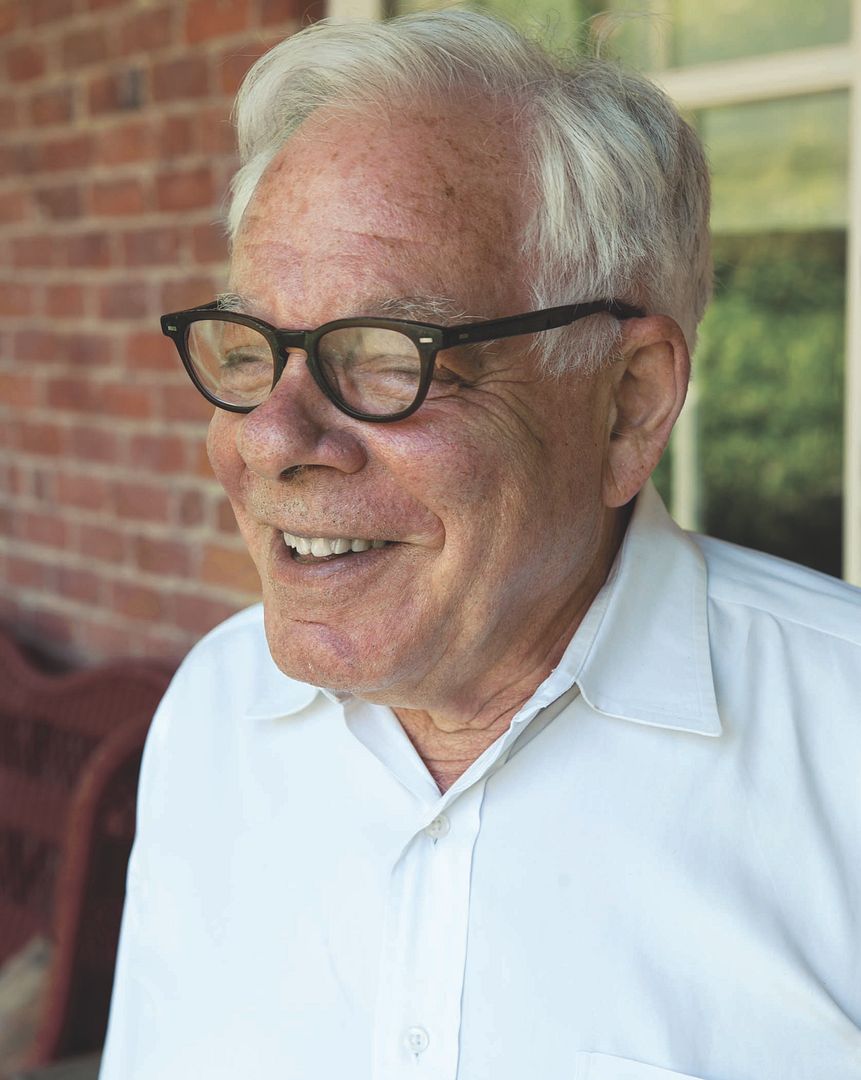 the title for his new memoir "Steal the Menu" (Knopf $25.95) from Craig. That was the powerful founding critic's sole bit of advice to his replacement.

Granted, Sokolov was the first to write about Paul Bocuse and the Young Turks, the chefs who trained in the kitchen of Fernand Point and went on to shake up French culinary tradition with what came to be called Nouvelle Cuisine. I humbly followed his tracks in the truffle fields. (Read my "Out of the Cocoon," for memories of my first meal at Point.) Sokolov, an intellectual, after all, and a philologist, was never quite comfortable with his food editor role. But he had some fun. He launched his career with a review of a Chinese restaurant in a New Jersey gas station in May, 1971. He pricked pomp at La Grenouille, elevated Lutèce to Four Stars, then went on to review Army food and dog food. He wanted to do zoo food but his editor, Charl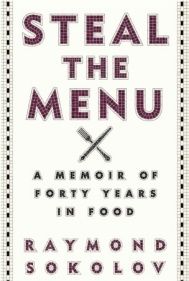 otte Curtis, suggested he start with pets. But it was four stars to a modest-looking Chinese restaurant called Hunam that did him in.

Not long after the dog food review, it seems, The Times Abe Rosenthal called Sokolov in to announce: "It's not working out." There were rumors of a bribe at the time. I never believed them. I defended Sokolov. Surely if Chinese restaurants had money to toss around, I thought, wouldn't they have chased after me? As Ray tells it, the folks at Hunam heard the rumor too and thought they might have been amiss in not paying him off. They did, indeed, try to deliver cash, but Raymond's wife tossed it back into the car. If only the rest of his story were this much fun.



***



We're trying for the blaze of parrot tulips in today's colors.



***



Jean-Georges with Mariachis
I know it's rash to rush too soon to just-hatched restaurants, but friends at opening night assured me Jean-Georges Vongerichten's ABC Cocina was miraculously steady, ready for critics. "It's up and running, smooth as can be," a friend reported from a table at what was Pipa for years in the 19th Street hip of ABC Home.

We can debate whether or not a gringo has the right to rethink the empanada on this menu -- mostly Latinoish, somewhat Mexican, tamely Spanishesque. But after all, it's Jean-Georges, the gringo in the spotlight here, with his ABC Kitchen crew doing double duty: the gifted executive chef Dan Kluger, chef de cuisine Ian Coogan, pastry chef Melody Lee. For the record, Coogan is actually half Mexican.


So, enjoy with my blessing these pulled pork tacos with pickled red onions and cilantro, and the glazed short rib tacos too, with frizzled onions on top and a habanero relish that could be less demure. Want my thoughts on what else to order?

Click here to read more

. 38 East 19th Street between Broadway and Park Avenue South. 212 677 2233



***



Good for the Nabe: 83 ½



I confess to Upper West Side myopia - I love to walk to dinner. I don't deny an obsession with what the city's star chefs are up to. My reluctance to hit Brooklyn or the Lower East Side without a reservation is obvious. But I think I'm properly sensitive to the lament of friends who insist there's almost nowhere to eat on the Upper East Side.


That explains my haste last week to gather a trio of uptown swells at 83 ½ -- way east on 83rd Street -- as soon as I got the email blast that it had reopened with a Sicilian slant and a new chef from Boston. We're quickly dabbing chickpea and roasted vegetable puree on warmed bread, and sharing "Stuzzicare, small plates," the menu says, literally, "to tease," $5 each or 3 for $13.

The service alternates between friendly, effusive and wrong table, but that's forgivable so early -- especially given a lemony caponata, the familiar eggplant stew with pine nuts and raisins to pile on toast, and fricco, parmesan crisps, that we're dragging through a thin "aioli" of Calabrian chili and honey. Click here to read more. 345 East 83rd Street between First and Second Avenues. 212 737 8312



***



Heidi's House



Heidi's Home by the Side of the Road east on 78th Street seems to be a closely held secret. With just four tables and a dozen posts at the bar, it's usually full of regulars. No reservations are taken, but neighborhood cognoscenti call ahead to put their name on the list.


It was Heidi Goar's dream to run a wine bar. She thought she and her husband Ed Webster could continue to teach college courses and live the dream after school. That proved to be impossible. Now they take turns serving, touting the specials, pouring the wine, schmoozing the familiars. There's no TV, an adventurous beer collection, a serious roster of wines.

My friend Carol goes there early because there's only one table away from the bar overflow - the four-top in the window with tall stools. Cipriano Pitta, a veteran of the now defunct Etas-Unis, comes in during the day to do the mise en place. That's his marvelous macaroni and cheese - spiral pasta stuck to the pan, ripe for aggressive scraping, under a roof of crunch. So close to Mom's, I'm in heaven.


The tuna tartare wreathed in avocado puree, shrimp tacos and the bruschetta - on bread from Orwasher's next door - is good enough too. Forget the steak, it's just very chewy meat. The sticky date pudding from Etats-Unis lives on highly touted here. I don't get it myself, although maybe you had to have been there. 308 East 78th Street. 212 249 0069.



***



Pinch Penny Mexican: Cocina Economica



Economica. It's a concept I can wrap my head around. In Merida, in the Yucatan, economicas are hot tables where you can eat a homestyle lunch for a few pesos. Here, David and Vanida Bank have transformed the tight little cranny that was Recipe at Amsterdam and 82nd Street into
Cocina Economica Mexico, and installed the sous chef of their Thai restaurant Land in the kitchen. It's the perfect fit for Puebla-born Pedro Hernandez Perez.

The look of the new Cocina tickles my funny bone. My taco-seeking pal and I giggle at the collection of saints and devils on the wall. Mona Lisa with a fish on her head, a classic Christ on a classic cross, some rustic kitchen tools. A triangle of stucco slapped onto the bare brick to suggest a just-excavated anthropological site. But the $12 margaritas are impeccably 21st century, frosty and balanced.

It doesn't take brains or 44 years as a restaurant critic to order guacamole in any spot that offers it. Never fight it. We're dipping up good enough 'guac' with blue corn chips. Crumbly avocado cornbread comes baked in a corn husk - a little dry, not enough avocado flavor. But Oaxaca queso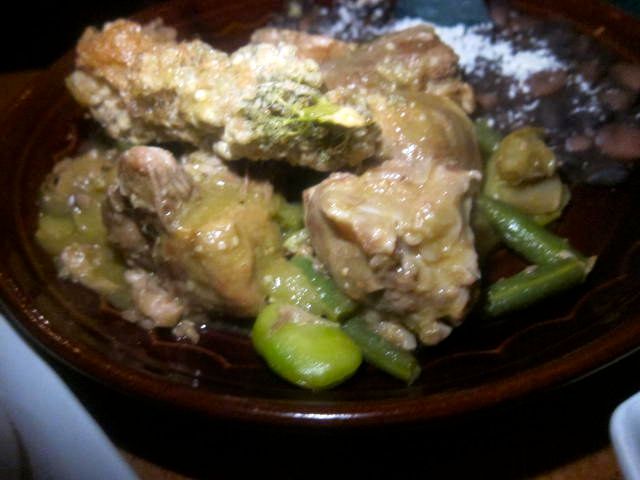 fundido with meatballs and chorizo and a hit of
jalapeño makes up for that. Click here to read what to order if you go. 452 Amsterdam Avenue between 81st and 82nd Street. 212 501 7755



***



I Eat Unhappily So You Don't Have To



I figure you want to know first what's great, what's hot, what's good and worth a detour. But you probably need to know what's not so good. I notice I don't let you know often enough where I'm annoyed, insulted and/or just plain unimpressed.

I won't be going back to Manzanilla - I disliked more dishes than I liked, though I was impressed by the look of the place and a real Spanish star chef in the kitchen. Our evening at Andanada was a comedy of errors, and finally, sheer torture. Coincidentally, it's Spanish too. Admittedly, some of the pain was definitely due to our overwhelmed waitress. There has to be something to eat besides a sliver of meat atop three inches of fat in a pork belly dish. Thank heaven we'd ordered a pitcher of Sangria. It carried us through and we stopped at Pinkberry to cheer ourselves up.

Wouldn't you think Courgettes was a French restaurant? I didn't check it out very carefully when I asked my assistant to reserve. My friend and I were the only customers in the back room. That's fine if you're in love and can't keep your hands off each other, but it can be depressing too. We decided to order three starters and stay if we liked them. The fritto misto was actually quite good and the smoked salmon plate was appealing. We left half the duck shepherd pie and fled. In the front room, the babe tending bar was charming some solo drinkers and a DJ was just setting up. Maybe it's a scene.

I fell for the adorable name right away when I read the Times review of La Vie En Szechuan. Alas, I didn't like most of what I ordered: The rabbit dish with its tiny bones. The rubbery tree ears. I guess the mapo tofu was okay, but you can get okay mapo tofu anywhere.



***



Use My Discount



Most food world veterans agree that the big walk-around cookout Citymeals-on-Wheels does every June in the Garden at Rockefeller Center is the best moveable feast of the year. It's a rotating showcase for great chefs from across the country as well as our own - produced by Nick Valenti of The Patina Group on the Center's Esplanades, in the garden and in their restaurants, Sea Grill and Rock Café.

This year we're staging a friendly rumble of chefs from California competing with our own New York stars in half a dozen categories. Come eat, vote, dance under the stars to our live band, and help us deliver meals all summer to the city's frail, homebound elderly. Tickets are $600. VIPS pay $1250. But you can use my $200 discount. Just enter CMOWGG at checkout. Citymeals.org or call 212 687 1290.

I can also get you 20% off the price of deliciousness next weekend at the annual New Taste of the Upper West Side, May 29 through June 1. Enter GAEL in the shopping basket at checkout. See the ad here for details.



***