e
NEWS from
AUBREY 380 AREA
CHAMBER OF COMMERCE
September 5, 2012

Proudly Serving Aubrey, Krugerville, Cross Roads,
and the 380 Corridor
UPCOMING EVENTS:


September 11: Krugerville City Council
September 13: Childrens Advocacy Center Annual Golf Tournament
September 17: Cross Roads Town Council
September 18: Aubrey City Council
September 19: Chamber Networking Luncheon
September 22: Motorcycle Ride & Bike Show
September 27: Point Bank Mixer
September 29: Greenfest on the Greenbelt
October 2: Little Miss Peanut Personality Pageant
October 6: Peanut Festival



BOARD OF DIRECTOR NOMINATING COMMITTEE

This is your opportunity to have a "say" in the direction of
YOUR Chamber! Get involved!
Please contact Judy with your nominations .
In accordance with the Chamber By-Laws, at the regular August Board of Directors meeting the President appointed a Nominating Committee who will be charged with the responsibility of producing a slate of candidates to fill four Director positions for 2013.
The Nominating Committee consists of Judy Higgs, Chairman, Deborah Goin, Kevin Hogan, Melissa Geiger, and Colleen Cameron.
The committee is now accepting nominations for the slate of candidates. If you would like to nominate someone to be a potential member of the Board of Directors, please email Judy Higgs at jhiggs@pointbank.com.

27th ANNUAL
PEANUT FESTIVAL

This year's theme:


Nuts about....Recycling


Included in this year's Events and Activities will be:
What Do You See - Photography Contest. Take a look around the Aubrey Area and show us what YOU see. Each contestant may enter up to three photos. The top ten will be selected by a panel of judges and the crowd will pick the winning photo on Festival Day.
Peanutty Chef Cooking Contest. We are looking for the tastiest peanut dish in town. It can be an entree, a side dish, or a dessert/bread so be creative! Prizes will be awarded to the first place food item in the following categories: entree, side, dessert/bread
Horseshoe Tournament. Tournament date October 6, 2012. Registration 12:30-1:00 p.m.; Tournament begins at 1:30 p.m.
$5 per person - Double Elimination Tournament
Trophies awarded for top three teams.

Please visit www.AubreyPeanutFestival.com or call 940-343-1313 for information about sponsorships and booth rentals.
Join Bikers Against Child Abuse and
"Ride 4 a Reason"

Benefiting the Kids of
SPOKES 4 HOPE

MOTORCYCLE RIDE
& Bike Show

Party starts at 1:00 pm on September 22, 2012 at Mom's on Main in Aubrey, Texas. (Rain Date 9/29/12).
Bike Show. Registration for Bike Show from 1:00 to 3:00 p.m.. Awards at 5:00 p.m. Top 30 show with Best of Show and Mom's pick. Entry Donation for Show is $15.00
Motorcycle Ride Details. Motorcycle Ride starting at any of the 4 www.BoneDaddys.com DFW locations! Check your friendly DFW Bike Shops for additional starting points.
Live Music. Live Band featuring E.K.G. (Eric Knudson Group)
Food available with complimentary beer
For more information contact Mom's on Main
www.momsonmain.com 940-202-4940
Date: October 2, 2012 (Winners announced immediately following)
Location: Aubrey Area Library--226 Countryside Drive,
Aubrey, Texas 76227.
Registration/Orientation begins at 6:30 p.m.
Entry Fees:
LITTLE MISS PHOTOGENIC PEANUT: (judging photos only) $10
MISS PEANUT PAGEANT: $20
Please send registration fees to
Aubrey 380 Area Chamber of Commerce, 205 S. Main St., Aubrey, TX 76227.
Age Divisions:
LITTLE MISS PEANUT (3-6 yrs)
JUNIOR MISS PEANUT (7-9 yrs)
MISS PEANUT (10-13 yrs)
Winners will be judged on personality, character, clarity, and overall appeal.



THIS IS NOT A GLITZ PAGEANT!

We do not recommend anything unnatural. The Aubrey 380 Area Chamber of Commerce will not allow soliciting of any pageant or pageant related services. Striving to be confident in highlighting your own unique personality is the key to success. Every individual attending our event is to treat our pageant as a positive forum for real children who can show their inner beauty and convey their personality in all events and in all they do! All queens, no matter what title they hold, must conduct themselves graciously and as role models at all times.

For more information and entry forms, contact the Chamber office at 940-365-9781, or chamber@aubreycoc.org.
2nd Annual Concert & Silent Auction
(Item values totaling $6000)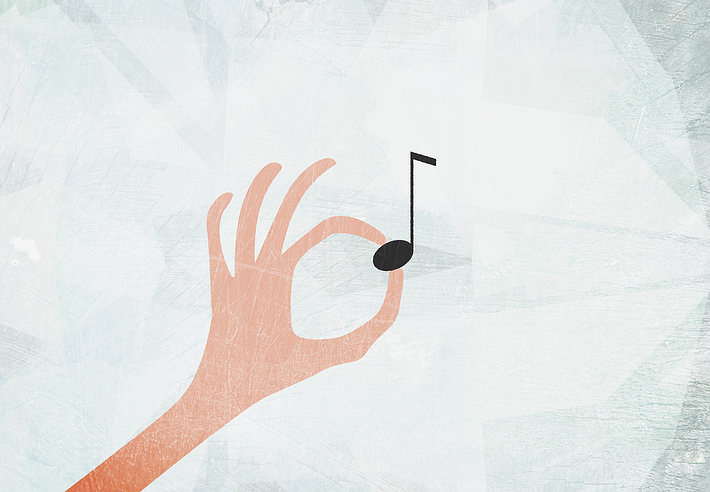 Saturday, September 8, 2012
6:00 p.m. Silent Auction 6:30 p.m. Concert
Oak Grove United Methodist Church
4725 FM 720 W.
Aubrey, Texas 76227

Concert & Refreshments Are Free
Love Offering Accepted
on the Greenbelt
09.29.12, 2:00 p.m. - 8:00 p.m.

FM 455 access of the Greenbelt
(under the Lake Ray Roberts Dam)
Climbing Wall, Kayaking, Live Reptile Display, Inflatable Games, Pony Rides, Backyard Bass, Geocaching, Archery, Birds of Prey Exhibit, And Much More!
Live Music--Headliner: Bleu Edmondson. Also, Dustin Perkins, Big Gus and Swampadelic. Great Food, Wide Range of Vendors.
$5 in advance; $7 day of event (under age 6 free)
www.friendsofthegreenbelt.org
Lauren Poleski: 682-365-8677
Proceeds will assist with reopening the equestrian trail between Highways 428 and 455, restoration of the Greenbelt restrooms, installation of a planned wetland viewing deck and trail if approved by the USACE, and support of the Greenbelt Alliance, a non-profit dedicated to stewardship of the Greenbelt.
CLC Signs by Design, LLC
Did you know we do websites?
And we do them very inexpensively at $150 a page for 3-5 pages.
This package includes unlimited email accounts, 500 mb of space, and a 1-hour training session to teach you how to update your own website.
Refer a friend and get a $50 referral bonus or take a $50 discount on your own website design!
Check us out at
www.clcsignsbydesign
to see samples of other websites we have designed.
Have website questions or want to get started on your company's website? Give us a call at 940-440-9192 or email sales@clcsignsbydesign.com.
For more information:
phone: 940-440-9192
email: colleen@clcsignsbydesign.com
website: http://www.clcsignsbydesign.com
Valid: September 3, 2012 - August 30,2013
Office Administrator, Community Relations Liaison
Aubrey 380 Area Chamber of Commerce
chamber@aubreycoc.org, (940) 365-9781
www.facebook.com/AubreyCOC