Welcome
Welcome to the latest edition of the TeachAde eBulletin, a quick email with the latest information from TeachAde, including a new feature on our homepage: TeachAde is offered in several languages. Check for bulletin board ideas for those who just can't think of what their welcoming bulletin board will say!
In this eBulletin you will:
* Receive wishes for a Wonderful, Long Weekend
* Discover TeachAde in 7 Different Languages
* Find Successful Transition Ideas for Students Going Back to School
* See How to Take Our Challenge
* Check Out Bulletin Board Ideas for the New School Year
Happy Labor Day
Happy Labor Day!
Summer is almost over and students are going back to school. Get ready to put away your folding beach chairs and get back into the swing of school!
Need ESL/ELL Teaching Tools? TeachAde Has Them -
Check Us Out!
TeachAde, the innovative online community and free resource center for educators, is now providing educators the option to experience the site in Spanish, German, French, Portuguese, Korean, and Japanese. Members are encouraged to share these global teacher tools with staff members and create groups to connect and collaborate. Simply visit TeachAde.com and choose which language you need from the pull-down menu on the home page as well as throughout the site. It's that simple. We've completed all the translations to assist you.
Supporting Successful Transitions


With the beginning of the new school year, some students will be making transitions into new classrooms and new schools. Supporting success in these transitions is often limited to a brief orientation in large groups.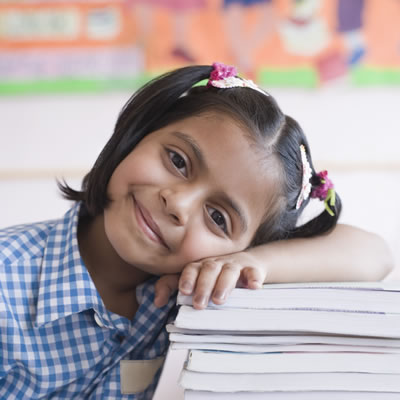 The National Early Childhood Technical Assistance Center offers suggestions for preparing infants transitioning from preschool to kindergarten. UCLA provides information regarding supporting successful transition for students moving from 8th grade to 9th grade.


This time of transition for students can be extremely scary and sometimes can be a deciding factor in whether a student likes school for the rest of their life. For the older students, this introduction to school can determine if they will complete their high school education. Anything educators can do to help create a positive transition in any grade will not only influence the tone and climate of their classrooms but can assist in increasing student achievement well beyond this school year.

Try some of these ideas and visit our newly created group. Post any resources you may have - collaboration only helps you be a better educator!
From time to time we make mistakes! Yes, we are admitting it; however, you have the opportunity to scout around our
site
and look for them. Should you find a bug, document exactly where on the site you are, what you are trying to do and if possible, take a snapshot of the page and
send it to us
. As a thank you for your assistance, and after we validate the problem, we will send you a $20 gift card from Starbucks Coffee! It's that simple. We have had several members contact us and we have made good on our promise to you. We want TeachAd
e to be the best site for educators. You may not need a cup today but think ahead to conferences! Go ahead - the challenge is on!
Free Back-to-School Bulletin Board Ideas




Need ideas for some great bulletin boards? It's that time of year when your students enter your classroom and check out what you've posted on your boards. For some great ideas, visit www.bulletinboardideas.org for something new and inspiring for your bulletin boards.
We're Social -- How 'Bout You?


Are You On Facebook?
We Are
! "Find Us" & "Like Us" -- It's That Simple!
Post Your Photos From Your Summer Vacation!
If We Post Something, "Like It"
If We Post Something, "Share It"
The more people that "Like" our posts, means more people see our posts. And that's how today's social media works!
So help us stay connected to the social world --
check us out on Facebook today
.
You can also follow us on Twitter!
Thank You


We hope this quick communication was helpful. Please feel free to forward this e-mail to your colleagues, and encourage them to register for
TeachAde
too.
And if you have any suggestions or ideas for the TeachAde Community
please let us know
. We are always trying to improve TeachAde and make it the best for you, our users.
Thought for the Day
"Teaching that impacts a child is not head to head, but heart to heart."
~~
Howard G. Hendricks