Dear TeachAde Members:
Throughout Teacher Appreciation Week (May 6 - 10), join us as we honor school teachers for their unwavering passion, dedication and commitment to educating America's Future.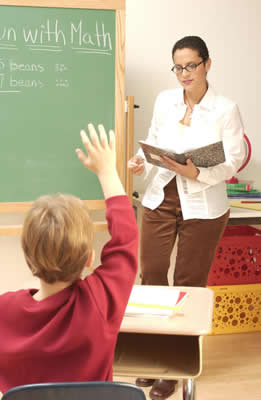 National Teacher
Appreciation Day!
Teachers don't wear capes or flashy tights, but educators are rising to a superhero challenge every single day. Few people have such an impact on all of our lives, and the lives of our children, as educators. Take time to honor other educators you work with and acknowledge the crucial role teachers play in making sure every student receives a quality education.
Do You Know the History of National Teacher Day?
The origins of National Teacher Appreciation Day are murky. Around 1944, Arkansas teacher Mattye Whyte Woodridge began corresponding with political and education leaders about the need for a national day to honor teachers. Woodridge wrote to Eleanor Roosevelt, who in 1953 persuaded the 81st Congress to proclaim a National Teacher Day.
NEA, along with its Kansas and Indiana state affiliates and the Dodge City (Kan.) Local, lobbied Congress to create a national day to celebrate teachers. Congress declared March 7, 1980 as National Teacher Day for that year only.
NEA and its affiliates continued to observe National Teacher Day in March until 1985, when the NEA Representative Assembly voted to change the event to Tuesday of the first full week of May.
Happy Teacher Appreciation Day!