Connect with BACnet International

Platinum Members
Gold Members
Corporate Affiliate Members

Connect With Success

Fordham University
New York, NY, United States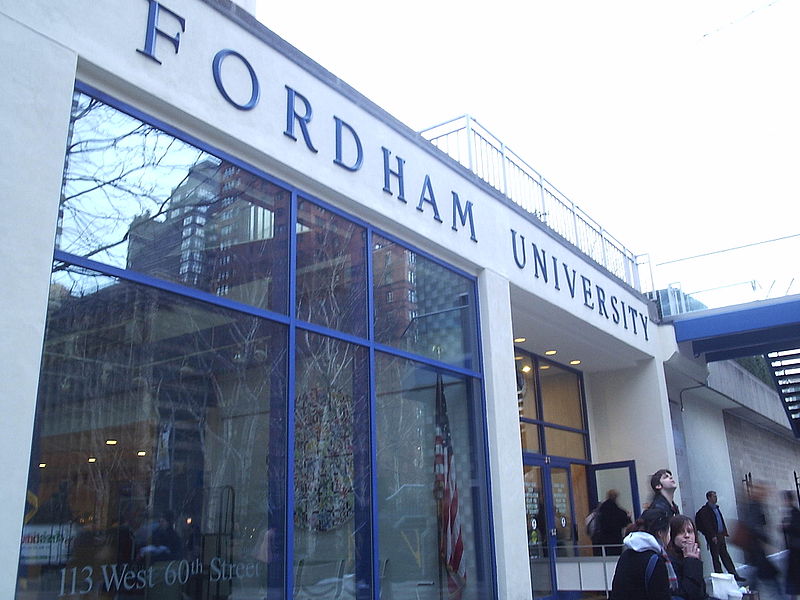 A true urban college, Fordham University consists of multiple buildings in the heart of Lincoln Center. The school is renowned for its law, business, education and social service programs.

Unique prolems to solve: Historical performance was difficult to track. Required maintenance was sporadic. Machines operated inefficiently. The school failed to capture energy savings.

Building control equipment from four different manufacturers needed to be integrated into a single control system without disturbing Fordham's existing computer network.


Click here to read the full Success Story

BACnet Manufacturers: Delta Controls, Reliable Controls, Alerton, Automated Logic

Click here to view all BACnet Success Stories, or to submit your company's for publication.


Connect With the Community




Visit Us in Booth #903 at AHR Expo 2013


January 28-30
Dallas, TX

Participants in the BACnet International booth include:

Connect With the Community

Connect With BACnet Community News

News and Product Releases
Click here
for more information on Carrier
Visit us in Booth 1505 at AHR Expo!
Carrier is participating in the world's largest HVACR event! Join us at AHR Expo, a trade show and educational conference geared towards contractors, engineers, distributors, facility managers, OEMs, and other HVACR professionals. This year's show will be held on January 28-30, 2013 at the Dallas Convention Center in Dallas, TX, and will showcase the latest products, systems, controls, software, and services, all from a variety of leading manufacturers. As a single-source provider for complete system solutions, Carrier is excited to be exhibiting their world-class equipment, advanced controls, and expert service in booth 1505 this year!
-------------------------------
Click here for more information on Distech Controls

Distech Controls Introduces New Models to its AllureTM EC-Smart-Vue Communicating Sensor Line

Four-in-One Communicating Sensor Provides Energy Conscious Building Operators with Additional Cost Savings


Distech Controls, a global innovation leader in building automation and energy management solutions, today announced that it has introduced six new models of its Allure EC-Smart-Vue Series communicating room sensor, now with integrated CO2 and motion sensors.



The Allure EC-Smart-Vue communicating sensor is designed to interface with Distech Controls' BACnet® ECB Series and LONWORKS® ECL Series controllers. It offers an industry-leading and contemporary design, and includes a backlit display and icon-driven menu. The EC-Smart-Vue is suitable for VAV, fan coil, roof top, heat pump, and unit vent room control applications.



By combining multiple sensors - temperature, humidity, CO2, and motion - in a single unit, the Allure EC-Smart-Vue reduces time and installation costs since only one room device needs be mounted, wired, and commissioned. The four-in-one communicating sensor offers additional energy savings compared to other sensing solutions as it supports both demand-controlled ventilation and occupancy-based control strategies for HVAC and lighting. Moreover, its built-in CO2 sensor contributes to maintaining indoor air quality, optimizing occupant comfort and productivity.



"With the addition of these new Allure EC-Smart-Vue models to our product line-up, Distech Controls continues to deliver innovative products that help increase energy efficiency while providing cost-effective solutions for building owners," comments David Gill, Vice President, Products and Marketing. "Building operators will find the EC-Smart-Vue with CO2 and motion sensors to be an excellent complement to their energy control strategies."



The EC-Smart-Vue also features the innovative ECO-Vue™ leaf pattern, which graphically indicates energy consumption in real time to promote occupants' energy conscious behavior. For additional details concerning the Allure EC-Smart-Vue Series communicating sensor, including the product datasheet, visit

www.distech-controls.com/SMARTVUE

.

-------------------------------
Click here
for more information on Reliable Controls
MACH-ProAir™ Released
The MACH-ProAir™ (MPA) advanced VAV controller continues the tradition of Reliable Controls® MACH-System intrinsic simplicity, flexibility, and cost-effectiveness. The inherent nature of the flexible models, dynamic database and easy, custom programmability make the MACH-ProAir™ an obvious choice for today's energy conscious VAV applications.
To further support the worldwide network of Reliable Controls® Authorized Dealers as they embrace these conscientious changes to traditional methods, the MACH-ProAir™ will be released complete with a library of standard applications that implement the energy conservation requirements and sequences of operation of ANSI/ASHRAE/IES Standard 90.1- 2012 and 2012 IECC.


Product Highlights

The flow and motor control algorithms are embedded in the MACH-ProAir™ firmware (The parameters used by these algorithms are hard coded into the controller's points.)
Improved flow sensor can handle +/- 2 inches H20, better resolution and accuracy (Negative pressure is possible which makes new control applications possible.)
The End-Of-Line (EOL) network terminator is a slide switch, a first for Reliable Controls®, making termination easy - an amber status LED shows the controller is terminated
The SMART-Net port has the traditional RJ- 11 connection and a new 4 pole large screw terminal block
TRIACs are internally connected to a common terminal labeled "R~" (On MPA-12 models the TRIACs are internally connected to the 24 VAC terminal.)
No configuration jumpers, all configuration items are handled in software
Improved Motor Torque increased to 45Nm from 35Nm
Automatic actuator calibration on power-up can now be disabled
For more information on the MACH-ProAir™ visit
www.reliablecontrols.com/MPA
Connect with Volunteers

BACnet International is pleased to welcome Dennis Swoboda of Blue Ridge Technologies as the incoming Chair of the Marketing Committee.

Dennis has several years of experience serving as a member of the Marketing Committee, and his skills in consensus building and visioning will be important factors in the continued success of this committee.

"I volunteer with BACnet international because I am passionate about what BACnet International is trying to accomplish. By encouraging the use of the BACnet open protocol, we can provide a platform that increases competition and reliability, while improving the interoperability of the entire building automation system. This results in synergies that not only save energy, but also helps to improve the quality of our environment and our daily lives," states Dennis.


Connect With Opportunity



BACnet International Success Stories

BACnet International Success Stories is a free resource that provides a place to promote your successful projects that use BACnet in order to further knowledge and understanding of the BACnet protocol - essentially, mini case studies. Posters utilize a web form to upload the content, (narratives, photos, etc...) which is then reviewed by editors from BACnet International (primarily for errors) prior to public posting.


Once the BACnet Success Story is posted, it becomes a permanent, linkable record of the successful project.
Further, Success Stories:
Are automatically eligible for additional public recognition via BACnet International's Leader of the Pack Awards
Are featured in Cornerstones - BACnet International's monthly eNewsletter that goes out to 7,000+ members / subscribers
Are candidates for articles in the BACnet International Journal - BACnet International's printed / digital periodical
Click here to submit your company's BACnet Success Story and take advantage of the free press!

New to this process? Don't know what you'll need?

Download the Success Stories Word Document.


Connect in Cornerstones

BACnet International followers benefit from an electronic monthly publication called Cornerstones. This publication will go to members of the BACnet community, connecting corporate, integrator, site, student and individual end-users. Cornerstones is a unique publication in that we speak not only to engineering and contractor communities, but also to the facility professionals, managers, owners and beyond.

This is where you come in. Connect.
If there is a best practice article, company news, product news or BACnet Success Stories you want to share, please send them to us. And don't leave out the photos! All submissions should be sent to info@bacnetinternational.org.