Mission Statement
The mission of Venice Community Housing is to preserve the economic, racial and social diversity of Venice and the surrounding area by maximizing affordable housing and economic development opportunities and providing needed social services to the area's low-income population.
Fast Fact
Studies show that temporary and permanent housing of the homeless dramatically reduce public costs, and that housing plus supportive services saves the public even more than housing alone.
According to Los Angeles Economic Roundtable, temporary and permanent housing of the general homeless population (without services) reduces public costs by
50%

.
Permanent supportive housing of the chronically homeless population reduces public costs by
79%
.
This and other publication by the Economic Roundtable can be found
here
.
Faces of Venice
Community Housing
Youth Project Assistant
I've worked at Venice Community Housing since I was 14 years old! I had to get a work permit from school in order begin working here in the summer of 2001, and I eventually became a full-time employee five years ago.

As Youth Project Assistant I coordinate projects with several departments, including Venice YouthBuild, Resident Services and After School Programs.

I create and maintain files, input and update databases, recruit and screen program applicants,

help run tenant meetings, and work with tenants to connect them with the resources they need.



I enjoy my job very much. I get to work in the community that I grew up in and am still living in, and I have the opportunity to help people that come from similar backgrounds as me. It is a privilege to work with people that want to better themselves through programs such as the ones that VCH offers. I love to help people, especially young children and young adults.
Lend a Helping Hand!


Contribute to our Helping Hands Fund Campaign and help us transform the lives of homeless and low-income people.


For more information click
here
.
Click
here
to donate now!


From linens to laptops, Venice Community Housing is always seeking donations for our residents and programs. Please visit our online wish list to see if you can meet any of our current needs!
Dear Friends,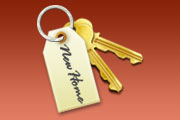 On January 15th we welcomed Jasmine (not her real name) to her new home: a unit in our Horizon Apartments. Having struggled with homelessness for over seven years, Jasmine was in disbelief and shed many happy tears when it became official that she'd be moving in, and she has settled in well during her first month.
Venice Community Housing is thrilled for Jasmine, but we realize that becoming housed is just the first step in her journey from homelessness to personal and economic stability.
"It is always a touching moment when people that have been chronically homeless get housed; however, that is when the real work starts," says Resident Services Program Manager James Ramirez.
"Our tenants understand that with housing come new responsibilities, such as paying rent, turning on and paying utilities, housekeeping, and developing relationships with their new neighbors."
VCH needs your support to ensure that we can help our tenants continue on pathways to success after being housed.

To that end, we are launching our first Helping Hands Fund Campaign to support our Resident Services programs:
It takes significant financial resources to truly address the issues and needs of homeless and low-income people who turn to Venice Community Housing for help.


Every dollar that we are able invest in these programs helps low-income individuals and their families overcome barriers to prosperity and encourages them to become engaged citizens in their communities.

Will you lend a hand by contributing a $25 donation to our campaign? Click here to donate now!

We count on your support to keep our Resident Services programs going

.

Every dollar counts!
Resident Services: Keys to Stable Futures
While affordable housing is fundamental to creating a stable home, a low-income family's future prospects hinge on building up their personal and community assets.


VCH's Housing and Resident Services staff hosted a summer barbeque for Horizon Apartments tenants - an opportunity for residents to socialize and celebrate their successes.

With over 500 people housed throughout our buildings, the main goal of Venice Community Housing's Resident Services Department is to coordinate and provide the resources tenants need to both remain housed and build a better future for themselves and their families.

Resident Services staff members wear a number of hats on any given day, providing either direct services or coordinating referrals. Their work includes:
Organizing tenant meetings

Coordinating annual tenant elections for two seats on VCH's Board of Directors

Voter registration

Food drives and food distribution

Distribution of donated clothing, hygiene products and household items

Counseling

Case management

Tutoring and academic enrichment programs for children

Transportation assistance

Financial management workshops

Free tax preparation

Parenting workshops

Conflict resolution

Connecting tenants with affordable medical and dental services

Researching and connecting tenants with services from partner agencies and government programs
VCH is among the community-based organizations participating in L.A. Metro's Rider Relief Transportation Program, providing fare subsidy coupons and Metro tokens to eligible riders who might otherwise struggle to get to and from work, school and medical appointments.
Resident Services staff member Chela Vallejo helped coordinate the 2012 holiday toy and gift card drive for the children and youth living in our buildings.
















Click here to financially support our Resident Services programs!
VCH continues initiatives to support the local homeless population
Venice Community Housing has engaged in several recent opportunities to give the local homeless population a voice and a helping hand.

2013 Homeless Count

We had over 60 extraordinary volunteers participate at our site for LAHSA's 2013 Homeless Count!
On January 30th we were the host site for Los Angeles Homeless Services Authority's 2013 Homeless Count.
From 8 p.m. to past midnight over 60 volunteers combed through Venice and the surrounding area to count the homeless population.
The results of the count will help agencies like ours better understand the nature of homelessness in our area and subsequently provide appropriate services.
Free Homeless Storage Pilot Project
The LA Times recently published an in-depth article on our homeless storage project! You can read the full article by clicking the link below:
Venice program gives the homeless a place to keep belongings
Contribute to Venice YouthBuild's sock drive!


Venice YouthBuild students are organizing a collection of socks and other winter clothing for the local homeless population. They need your help!

Check out their promotional video below for details:
Venice YouthBuild Winter 2013
Sock Drive for the Homeless
VCH staff support Westside Shelter & Hunger Coalition at 17th Annual SuperBowl-A-Thon
On Friday February 1st Venice Community Housing staff members participated in the largest FUNdraiser of the year, the 17th Annual SuperBowl-A-Thon, in support of the Westside Shelter & Hunger Coalition.

The marathon bowling event at AMF Bay Shores Lanes in Santa Monica brought over 700 people from local businesses, social service agencies and local government to raise funds for programs focused on eradicating hunger and homelessness on the Westside of Los Angeles. So far the event has raised over $41,000.

VCH is one of over 30 member agencies belonging to the Westside Shelter and Hunger Coalition.



Annual Donor Appreciation Event
Thursday March 7th, 6 p.m. - 8 p.m.


Our annual celebration of all those who contributed their time, talents and treasures to VCH in the past year. Invitations coming soon!
This year's donor appreciation event will take place at the Venice home of Ron Radziner and Robin Cottle. The home was designed by Marmol Radziner for the Radziner-Cottle family.
Thank you to all those who have contributed to our Helping Hands Funding Campaign!

Until next month,
Venice Community Housing


720 Rose Ave, Venice, CA 90291

P: (310) 399-4100

F: (310) 399-1130