Greetings!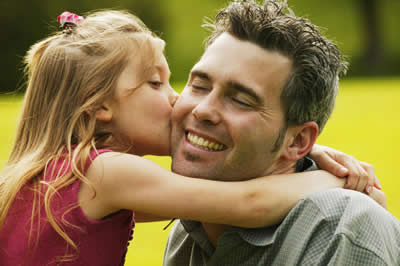 Father's Day and graduation are rounding out the month of June. Treat dad right and pick up a Icehole Cooler, boots,
wrangler jeans & shirts, Atwood hats or a
wallet from Locthe Feed & General Store.
Not sure what the get the new graduate? We have clothes, booths, jewelry, home decor and more. Can't make up your mind? We have gift certificates!
We're hearing about bug problems. Read below on how to keep your house free from fire ants and scorpions.
Fighting weeds? We offer solutions for weeds and have fertilizers for your yard or pasture. Stop by and see us.
June means Fredericksburg is bustling with events. Check out the event corner of the newsletter and plan your summer evenings! From farmer's markets to golf outings there is always something to do in Fredericksburg!
Do you follow us on facebook? Find weekly animal tips, specials, new clothing and more on our facebook page!
Lochte Feed & General Store
Father's Day & Graduation Gifts!
Lochte Feed & General Store has you covered for dear old Dad and those new grads! From Icehole Coolers, knives, clothing, Red Wing Boots, Chippewa Boots, money clips or wallets, we have dad covered! For the new graduates we have the ladies covered with custom jewelry, clothing, home items, boots and more! Don't forget about our wonderful selection of ...
Read More »
Prevent Your Horse From Choking With New Pre-Vent Feeders
Lochte Feed & General Store is excited to offer new feeders to improve your horse's health and bank account! Pre-Vent Feeders offers a simple, effective solution for aggressive eaters. The Pre-Vent® Feeder is the first and only horse feeder designed to imitate a horse's natural grazing behavior and address poor feeding behaviors such as aggressive eating. The feeder's ...
Read More »
Adams Flea & Tick Special - Save $3!
With warmer weather approaching it is time to start taking preventive action towards fleas & ticks! Take advantage of our special on Adams Flea and Tick Products. $3 Off - In Store Discount. Read below for more protection tips against these pests. When it's time for fleas and ticks to terrorize your pet and home, it's helpful to know ...
What Type and Location of Deer Feeders Are Best?
Free-choice self-feeders protect Deer Chow pellets and provide them to deer whenever they want to eat. Because deer eat at different times several times a day, professionally made free-choice feeders (or even trough feeders) are the best way to feed your deer for maximum intake and antler growth. Spin feeders toss out grain or AntlerMax Deer Chow pellets at ...
Keeping Your Horse Cool In the Summer
Cool as a cucumber ... but what if you are a horse! Summer heat and humidity can be a dangerous combination for active horses."Heat and humidity affect the horse, and with intense exercising, the excess heat has difficulty dissipating," notes Dr. Glennon Mays, clinical associate professor at the Texas A&M College of Veterinary Medicine & Biomedical Sciences. "Heat ...
Read More »
Support for Tomatoes
Your tomato plants are in the ground, the weather is warming up and the plants are growing! What's next? Take the time to stake your tomato plants. Staking your plants helps keep them clean and avoids diseases, and makes it easier to monitor them for any problems and harvest when the time comes. There are several options available for ...
Read More »
Fertilizer and your garden
Fertilizer for gardens means adding nutrients to help your plants grow. It's basically plant food with nutrients. Why should you fertilizer your vegetable garden? Healthy, well-fed plants tend to produce more and take in nutrients and water more efficiently. Looking for a higher yield in your vegetable garden, use fertilizer. What does NPK mean? When you look at a ...
Read More »