| | | |
| --- | --- | --- |
| NEWSLETTER | August 2013 - 5773 | Volume LXI #11 |
| Member of the Union For Reform Judaism | 978-251-8091 | |
Congregation Shalom is a Reform Jewish community committed to education, spiritual growth, and Tikkun
Olam (healing the world). We are proud to be an extended family of equals - welcoming, caring, and inclusive.
Together, we engage in religious observance, enjoy social activities, and pursue life-long learning.
Dear Friends,

By now you have hopefully read our invitation regarding the Dead Sea Scrolls, but since we are so excited about this program, I wanted to include the info again as my letter for this month's newsletter. I hope you can come to one or both events. Hope you are having a wonderful summer.

Perhaps you have heard about the amazing Dead Sea Scroll exhibit at the Museum of Science. From the caves of Qumran overlooking the Dead Sea to the halls of the Museum of Science in Boston, these precious manuscripts have survived a tumultuous 2,000 year journey.

Once deemed worthless fragments of parchment and papyrus, the Dead Sea Scrolls are now considered by many to be the greatest archaeological discovery of the 20th century.

The Museum of Science in conjunction with Brandeis University and Israeli Antiquities agency have put together an amazing traveling exhibit that showcases these priceless pieces of history that have given us a new perspective on ancient life, society and thought.

As a congregation, we are excited to offer several opportunities to learn about and visit these amazing ancient texts. Two of these programs are being planned by an ad-hoc adult/social committee and two of these programs are being organized through the school.

Please click here to read more information. You will find descriptions of these exciting programs, dates, and information on how to sign up.

L'shalom,

Rabbi Shoshana M. Perry

Dear Friends:

After hundreds of hours of hard work, countless design and content meetings, and more than a little frustration, our website committee, led by Eileen Hirsch, is ready to unveil the new Congregation Shalom website.

Sometime in early August, when you type www.congregationshalom.org into your browser, you will arrive at our new site. Whereas the current site is dated, both in content and design, the new site is bright, vibrant and alive. The homepage reflects our mission statement and provides timely notice of services, events and community happenings.

The new website is also not complete. Over the course of the next months, we will be adding content on both the public side of the website as well as the "member only" portion. We will be incorporating new photos, committee descriptions, holiday celebrations, and our governance documents. In time, the website will be the centerpiece of temple communication.

As with any new website, there will be hiccups and a few stumbles along the way. If you happen to come across any glitches, inaccurate content, or shortcomings, please send an email to web_feedback@congregationshalom.org. The committee will do its best to address these issues.

Finally, all temple members will be required to set a new login and password for access to the member-only portion of the site. Simply click the "Register" link on the top right of the website, enter the requested information, and register. Once your membership has been verified, you will be given access to the private portion of the website. Please note that due to the expected rush of login and password requests, it may take a few days to get through the verification process.

If anyone has an interest in helping to maintain the new website, or has some experience with Joomla! Programming, please contact me at president@congregationshalom.org. We are always in need of volunteers to bolster our technology ranks.

Please join with me in thanking Eileen and her committee, including Jerry Bass and Peter Sohn, for the countless days spent learning the programming language and developing the website. Their efforts are truly appreciated.

L'Shalom,

Stephen




From Our Education Director


I am often asked whether I will be working this summer and also if this is a quieter time of year for me. There are no children in the building and everyone assumes that teachers have the summer off to relax and enjoy without the pressures of teaching and planning.

NOT true of my wonderful and dedicated teachers. In fact, our talented and committed teaching staff spends many hours in the summer meeting with me and with each other to plan and prepare for the upcoming year. Some of the teachers will be returning to teach the same grades again, some teachers have taken on new and expanded positions and some teachers are returning to us after taking time off. Regardless of the role they play within the school, each and every teacher is an integral part of our wonderful school community. Although lengthy, I feel every teacher deserves a mention so that they are acknowledged for the incredible work they do.

Amy Degen will bring her warm and caring teaching to all ages in our school from our youngest students in the preschool, Mitkadem and all the way through Chai School; Deborah Morrissey will once again enrich the lives of both our Kindergarten and 5th graders; Lauren Denis will engage and excite our 1st and 6th grade classes; Rob Berkovitz will bring his love of teaching to 2nd grade, 7th grade, and will take on Kitah Aleph for the first time; Michelle Janoschek will wear multiple hats and will share her inspiring teaching with 3rd and 5th grade, Hebrew School and Chai School; we are thrilled that Rich Laider is coming back to teach and nurture our other 3rd grade class; Margie Lotto will bring her deep sense of commitment and love of teaching when she teaches 4th and 7th grade. Sandy Moore will continue to encourage our students in our Mitkadem room; Kitah Aleph will once again be engaged and excited by David Penn; Kitah Bet will enjoy learning in the warm and nurturing environment Sue Tymon creates; Gimel and Dalet will be a joint class that will thrive under both Michelle Janoschek and Rebecca Sprattler's deep commitment and knowledge of Mitkadem; and Kitah Hey will once again be enriched and enlightened with teaching from both Rabbi Perry and Audrey Desrochers. David Smerling will be fostering a love of music in both our Hebrew and Religious School.

As you meet the different teachers, you will find that every teacher has a different teaching style and every student learns in different ways but I am honored and thrilled to be working with such a talented, committed and dedicated group of educators. There is a Jewish proverb that states "as you teach you learn." I think this captures the essence of our teachers who spend the summer preparing to teach and at the same time are always willing to meet new challenges as they grow and learn as educators.

Yael

Fundraising News



Just think, it is almost time to start collecting items for our annual On-line Auction. Where will you go? A special restaurant? A favorite store? Sports tickets you are willing to donate? What about your specialty? Incredible soups? Strudel? Decorating cakes? What about giving lessons? Antiques? Art?

The ideas are just too numerous to list. Start thinking about what you can give. We'll be calling soon! We are counting on all of you for a successful auction.

Pick Your Oneg !!!
Yes, you choose the date


Want a Sunset Oneg?

Want to host the same night as your father's Yarzheit?

How 'bout hosting the same night as your child's class dinner?

Away all winter?

Just let us know, and we'll make it happen. Every member is expected to host two Onegs, however, if you volunteer to be the coordinator, one Oneg will fulfill your obligation.

There is always a need for those of you willing to host some special services for Erev Rosh Hashana, Rosh Hashana children's service, and Simchat Torah service.

Please send e-mail to oneg@congregationshalom.org with requests, as well as stating whether you are willing to be a Coordinator or not. Requests may contain any/all of the following:

Service type: Tot, Family, Adult, MOCA, Adult Sunset*, or any 8 PM.

Event: Holiday or Special Shabbat (e.g., Brotherhood, Grade 3 Shabbat Dinner, or a friend's Bar/t Mitzvah weekend)

Unavailable dates, such as vacation or snowbird schedule: "we're in Florida from December 1 - May 31" or "not during tax season", so we'll schedule you for a better time.

Specific date: such as December Family Service or November 6 at 8 PM.




The final schedule for services/special Shabbats is not available until August. Assignments are made during August and published in the September newsletter. Therefore, requests can be made during July and early August.

If you do not request specific dates, you will be assigned to ones that we hope are appropriate; however, the best way to ensure that the assignment is correct is to let us know your preferences before being assigned. Once the assignment has been made, you are responsible for swapping your date (if it later becomes a conflict) with another member family. In case of several requests for the same date- first come, first served.

Thank you for your part in making our congregational Oneg program successful; it's yet another part of Congregation Shalom's tradition that we feel is special and unique.

The Oneg Committee

Caren Boroshok, scheduler

Pat & Rick Karpeles, letter senders

* Adult Sunset = 6PM Adult Service, with the Oneg being wine + cheese before the service, and with the service ending at 7:15PM, with no traditional Oneg afterwards. Usually the third Friday of the month.




Save the Date

Sept 4

Erev Rosh Hashanah

Extended Family Activities

Quick Links




Good & Welfare

We write with the sad news of the death of Nathan Katz, the father of our member Marcia Gross and grandfather of our member Laurie Valleley.

We also note the sad news that Michael DePasquale, the father of our member Michelle Janoschek, died recently.

We send our heart-felt condolences to both families.

August Birthdays





Glenn (Wes) Cunningham

Deborah Kreithen

Jacob Coombes

Michael Hirsch

Ethan Kempner

Miriam Szabo-Wexler

Charlotte DiGiovanni

Abraham Beningson

Breanna Cohen

Corinne DiGiovanni

Benjamin Janoschek

Hannah Myerson

Ira Libby

Sarah Maltby

Amelia Marian Libby-Gallagher

Tyler Silton

יום הולדת שמח

Yahrzeits

8/2/13

Barry Berkovitz

Evelyn Derby

Eleanor Myers

Allan Rosenberg

Saul Shurdut

Al Silverstein

8/9/13

Saul Hirschel

Carole Myers

Benjamin Orringer

8/16/13

William Kurzman

Goldie (Strasberg) Lasky

Rose Pasternack

Eli Segal

Shirley Shurdut

Lillian Spiegler

Irving Weisberger

8/23/13

Albert Aronson

Marilyn Fields

Esther Gilmore

Harry Gross

Shirley Heckel Hodes

Louis Laider

Bertalan Roth

8/30/13

Jerome Degen

Wilma Ecker

Mary Finkelstein

Isador William Friedlander

Simon Geilich

Kenneth Green

Itzhak Kamien

Anne Levi

Rhoda Lewin

Clara Shamesman

John Truitt

Adelaide Wexler

Please contact

Joan LaRochelle

for all Yahrzeit matters.

Return to Quick Links.

Summer Shabbat Services

Reminder: during the summer all Shabbat services will be at 6:00 pm without an oneg.

High Holiday Prayer Books

Last chance to order High Holiday books for this year. Orders must be in by August 8th. If you can't find your order form, please contact fundraising@congregationshalom.org.

Newsletter Ads and You!

We are always looking for advertisers for the Temple newsletter. Ads can be placed at any time with special pricing for members. Ads need not be for a year so if you want to try us, we take ads for 3 months as well as six months. If you decide to continue your ad for a full year, we do pro-rate the price. As the saying goes, "Try us, you'll like us!"

Changed Your Address?

Notify us at

emailchange@congregationshalom.org

and we'll make sure all the right organizations at the Temple are informed. Please include your full name in your request.

Donate to Congregation Shalom

Reminder - Based on IRS rules, donations made to the Rabbi's Discretionary Fund should be written directly to "Rabbi Perry's Discretionary Fund".

Deadline for the

September Newsletter is

Thursday, August 15.

Please send articles to


Details of Dead Sea Scroll Programs
Sept. 22nd from 4:00-6:30
A Gathering of Learning at Congregation Shalom
(For Congregation Shalom Members, their guests and teens from Bar Mitzvah age up)
We will begin with wine, cheese and treats in the Sukkah (if weather permits) and then we will continue in the Sanctuary where we will watch a movie by NOVA on the Dead Sea Scrolls. The movie will be followed by a presentation by Jamie Bryson who is a PhD Student in Near Eastern & Judaic Studies at Brandeis University.
Sept. 29th from 12:30-4:30
Trip to the Museum Followed by Optional Dinner
(For Congregation Shalom Members over the age of 18)
We will be traveling to see the exhibit at the Museum of Science accompanied by our speaker Jamie Bryson. Mr. Bryson helped work on the educational pieces of the exhibit and he will be able to enhance our understanding of what we will be seeing during the trip. Tickets for this part of the trip will be $27.25 for 60+ and $29.25 for all other adults. If you are a member of the museum, please let us know, because we may be able to buy you a ticket at your membership rate. Also, if you feel you cannot attend because of the cost please contact Rabbi Perry privately at rabbiperry@verizon.net and she will be able to help with small scholarships to defray the costs.
Following the visit to the museum, there will be an opportunity to socialize over dinner. At present we are planning on going to a highly rated Afghanistan restaurant near the museum called Helmand. Please feel free to look at their website to learn more. The restaurant may change depending on how many people RSVP for that part of the trip. We will be carpooling together from the synagogue. Each party will receive their own check so costs will vary.
In October the school will host two programs for students 6th grade-12th grade. One will be with Jamie Bryson and one will be a trip to the museum itself. These dates and relevant information will follow. Adults in our community can choose to come to the above trip or participate in the family trip. If a student cannot attend the family program at the synagogue, they are welcome to attend the program on the 22nd of September.
Since we have to reserve tickets and see how many people want to attend the dinner, we are looking for RSVPs to gauge interest. You are not committing at this point, but if you are at all interested please let us know if you want to come and, if so, would you want to participate in the dinner afterwards.
Please click the link below to RSVP your interest in the program. Please note that this software program's registration template does not allow us to fully give the prices and times accurately and they can't be edited. For example it says the meal is free. Please consider information in the body of this e-mail as correct. Thanks for your patience. We will contact you with follow up e-mails if necessary to clarify costs.
Please send your RSVP to rabbiassistant@congregationshalom.org. If you have any questions, please feel free to contact Rabbi Perry at rabbi@congregationshalom.org . Please let us know by August 2nd if you are interested in follow-up information or if you are interested in coming. Remember to note if you want to participate in the optional dinner afterwards and whether you can drive. We will create an e-mail distribution list for members who have expressed interest.
We hope that you will join us for one or both of these events. They promise to be interesting and fun.
L'shalom,
Rabbi Shoshana M. Perry, Alan Fidler, Margie Berenson, Nancy Mizen, Jane Nahabidian
High Holiday Services at Congregation Shalom
It seems very early to be writing about High Holiday services, but Rosh Hashanah begins at sundown on Wednesday, September 4, 2013. The Ritual Committee would like to remind you of the choices you have for participating in High Holiday Services. Please see the schedule below for all service times. If you have any questions, please contact ritual@congregationshalom.org.
The Adult Service on the first day of Rosh Hashanah and on Yom Kippur morning begins at 11 AM and lasts 1 1/2 - 2 hours. Services on the 2nd day of Rosh Hashanah begin at 10 AM. Please note: we appreciate that families want to save seats for one another for services. However, fifteen minutes before services begin, we ask that you relinquish any empty seats to those who are coming in.
The Family Service is held on the first day of Rosh Hashanah and on Yom Kippur. These services begin at 9:00 AM and end approximately at 10:20. They are geared to meet the needs of families with children in the 2nd to 6th grades. This service is distinct from the children's service in the afternoon, which is designed as a service for younger children. We use a beautiful High Holiday prayer book that is written to meet the needs of children ages 8-12. Rabbi Perry leads this service with our soloist and the traditional High Holiday melodies are used. There is a shorter sermon geared to this population. For many, this service will be a substitute for the later service, although some adults may choose to attend both. In fact, some adults without children may choose this service. The service is designed to maintain a sense of sacredness and seriousness. We remind all of our members that this is not a service for young children.
The Young Children's Service is held at 2:45 on the first day of Rosh Hashanah and at 1:45 on Yom Kippur. Itis for children from toddler to age 7 and lasts about 45 minutes.
We would like to review information regarding flow of traffic, timing, and seating. The Family Service will end at 10:20 AM and the Adult service will begin at 11 AM. This will give our community a 40-minute window to have the sanctuary clear out, be picked up and to have people get seated for the next service. When the Family Service is over we will ask all those who are in attendance to exit out the doors to the side of the building and the back of the sanctuary. People will not be able to exit into the lobby. If people have used the coat room it will mean that they need to circle back to pick up their coats, or if their children are in baby-sitting they will need to circle around into the lobby to pick them up. Meanwhile people who are coming to the 11 AM service will not be able to enter the sanctuary until the early service is finished and all the people have left.
If you or someone you are bringing to services has a disability and needs special seating, please call Marilyn or email her at
ritual@congregationshalom.org
. Please note we have several infrared hearing devices. Please contact Marilyn if you would like to use one. If you will need handicapped parking, please contact Janet at
ritual@congregationshalom.org
.
High Holiday Schedule - 2013
Rosh Hashanah
Wednesday, September 4
8:00 PM - Erev Rosh Hashanah Service
Thursday, September 5 Rosh Hashanah Day1
9:00 AM -10:20 AM Rosh Hashanah Family Service
11:00 AM - 1:00 PM Rosh Hashanah Adult Service
2:45 PM - Children's Service
4:00 PM - Tashlich - Freeman Lake, North Chelmsford
Friday, September 6
10:00 AM - Rosh Hashanah (Day 2) Service
Yom Kippur
Friday, September 13
7:30 PM - Kol Nidre
Saturday, September 14
9:00 AM - 10:20 AM Yom Kippur Family Service
11:00 AM - Yom Kippur Adult Service
1:45 PM - Children's Service
2:30 PM - Service of Music & Meditation
3:45 PM - 5:00 PM Topic to be Announced
5:00 PM - Yizkor/Neilah/Havdallah
Approx. 6:30 PM - Congregational Break-fast follows the conclusion of services. All are invited to attend.
Sisterhood News
We hope you are enjoying your summer and are able to find some down time in your busy schedules.
Last night we had our annual pool party at the home of Deborah Cohen. There were about 15 of us, including a newcomer to Sisterhood. Despite the heat, we enjoyed being together to swim, catch up and eat delicious home-made food. Thanks to Deborah for welcoming us into her home for a second year.
A mailing from Sisterhood will be going in early August to all women of the temple. If for some reason you don't receive anything, please let us know. It will include an invite to our annual kick-off dinner, which will take place at the temple on Tuesday, September 17th at 6:30. The main course will be catered again this year and we ask that people bring an appetizer or dessert. This is always a well-attended event and we hope to see many of you there again this year!
Also included in the mailing will be our calendar of events for the upcoming year. We tried to vary the days that events take place in order to accommodate different schedules. We think you will be happy with the events we are planning but, as always, we welcome new ideas. Please let us know if there is something you would like to see happen that is not on our calendar. If we can't fit it in this year, we will put it on the schedule for next year.
B'Shalom,
Katie Ebersman and Susan Miller, Co-Presidents
Brotherhood Buzz
Our Constitution states that the purpose of the Congregation Shalom Brotherhood shall be to foster friendship and camaraderie amongst interested adult males, to encourage socialization within the adult male membership of the Congregation and to further the goals of the Congregation. As Neal and I work with our board to develop and refine the program for the coming year we are trying to evaluate how we can better accomplish that vision.
Specifically we are considering the following:
One or two breakfast meetings with a guest speaker that can offer insight on a societal issue. If anyone has a personal connection to an appropriate potential speaker, let us know so we can pursue this (keep in mind our budget is limited).

Formalizing our process for welcoming new temple members.

Reaching out to those less active in the Brotherhood to see what sorts of activities they be would be most likely to attend.
We'd love to hear your ideas. Please send any suggestions to brotherhood@congregationshalom.org.
Neal Berenson and Roger Loyer, Co-Presidents
Click here to view the Brotherhood calendar at our Congregation Shalom website.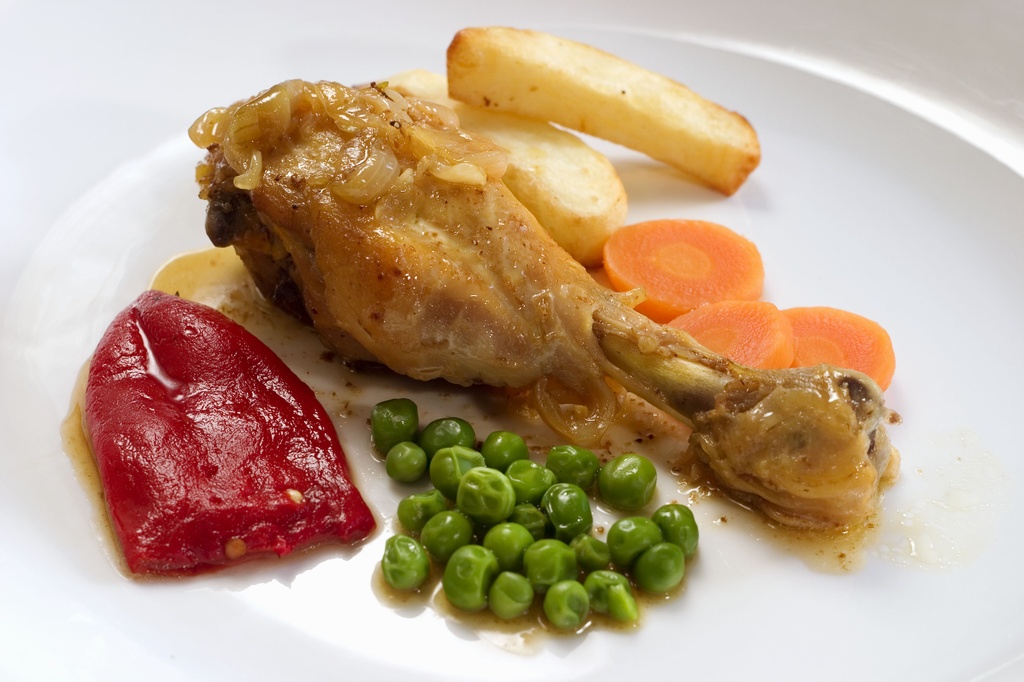 Lowell Transitional Shelter (Middlesex Shelter)
...are due at the Franks' house by 4 PM on Friday, August 16th. This month the food should be salads and/or brownies. Leave food in the blue ice chest at the front of the driveway starting Wednesday. For more information contact ritual@congregationshalom.org. Thank you!



We are looking for someone interested in assuming the mitzvah of getting food to the Lowell Transitional Shelter each month. It doesn't take much time, but it is a once-a-month commitment each month all year. We do it in conjunction with St. Mark's in Westford. They bring their contributions to the Franks house now. Bob and Marilyn Frank have done this for 30 years. It would really be perfect if we could find such a volunteer from Westford.
Book Group
The Congregation Shalom book group will be taking a summer break and will meet again in the fall. We hope that everyone is having a wonderful summer with lots of time to read.
Some suggestions for "good reads" are:
Five Quarters of the Orange by Joanne Harris
Half a Yellow Sun by Chimamanda Ngozi Adiche
The Columbus Affair by Steve Berry
The Glass Room by Simon Maiver
Once We Were Brothers by Ronald H. Balson
Return to Extended Family links.
Join the Library Committee
Please join our committee and help us make the Library more "user friendly". Volunteer time needed. We will be discussing opening the library for congregant time.
Email Amy Degen at rabbiassistant@congregationshalom.org
if you are interested.
Return to Extended Family links.
We care what is going on in your life - keep us informed.
Please let Rabbi Perry or Caring Committee Chair Margie Lotto know if there has been a death in your family, an illness, or if you are simply in need. Please contact Rabbi Perry at 978-251-8515 or at rabbi@congregationshalom.org, or contact Margie Lotto at caringchair@congregationshalom.org.
If you shop at Hannaford, Donelan's or Stop & Shop, then donating to Congregation Shalom has never been easier. Order a gift card from the Temple and not only do you get the value of the card purchased, but Congregation Shalom gets a 7% bonus (5% back from the stores and 2% from the credit card purchase).
Gift cards can be purchased by calling Gail Brother or emailing giftcards@congregationshalom.org. Cards will also now be available at the Temple on Sundays during the religious school year.
Caring Yarns
Caring Yarns is a Congregation Shalom program that provides Misheberach afghans for temple members undergoing treatment for serious illness or who have significant family crisis. Several times a year we meet to teach knitting and crocheting and to share patterns and friendship.
If you already knit and/or crochet and would like to make squares, this is what you will need: worsted weight acrylic yarn in any shade of blue or pure white (please, no off white). Variegated blue/white combinations are fine. Squares should measure 10" x 10". We usually use size 8 knitting needles or crochet hook H or J.
If you have any questions or would like to learn how to knit or crochet so you can participate in this activity, please contact Janet Dubner at caringyarns@congregationshalom.org.
Helping Hand Fund
Congregaiton Shalom is a community of people who care about each other. This fund's purpose is to offer interest-free loans to members who are in need of support with such things as health insurance, rent, food, etc. When the money is returned, it goes back into the fund to lend to others. Please do not hesitate to call Rabbi Perry at 978-251-8515 if you would like to inquire about a loan from the Fund. All of the inquiries will be kept strictly confidential.
Zelman Kamien Tree of Life Fund

Our new Tree of Life will fill up quickly with your help. If you would like to contribute a leaf in commemoration of family life cycle events such as Births, Bar/Bat Mitzvahs, Weddings, Anniversaries, Birthdays, and In Memory of loved ones, please contact Gayle Hurd at treeoflife@congregationshalom.org .
Click here for more information and a form for ordering a Leaf.
Remembrance Cards
If you would like to send a special card to friends and family for life cycle events or "In memory" of a loved one, sending a Congregation Shalom Remembrance card is a wonderful, thoughtful, and convenient way to let others know that you are thinking of them.
We are offering several ways in which to purchase these cards.
1) For sale in packages of 5 cards for $20, or 11 cards for $40.
2) You can enroll in our Automatic Remembrance Program, where your cards will be sent to members automatically. With this option, you enjoy the convenience of having remembrance cards sent out in your name without having to remember to contact anyone at the time of the event. When you enroll in this program, please specify what life cycle events you want recognized with a donation card, as well as which members you want to be included in your mailings. The cost of all card purchases will be reflected on your Temple bill.
3) Individual remembrances can also be sent by phoning or emailing Jane at the contact info below. The $4 charge will be added to your bill.
In this age of e-mails, text messages, and voice mail, remembrance cards are a welcoming and personal way to respond to a life cycle event, and your contributions help to defray Congregational expenses.
iGive for Congregation Shalom
Have you ever thought how great it would be to be able to shop online at 783 different well-known stores and still donate money to Congregation Shalom? Well, you can do that! It's free and easy so join those of us who have been sending donations to the synagogue for years simply by shopping by first going to the iGive website once you have established the link.
Click here
to register for Congregation Shalom to automatically be the recipient cause.
If you make a purchase through iGive within 45 days of signing up, an extra $5.00 will go to Congregation Shalom. If you have any questions, please contact
Laura at
fundraising@congregationshalom.org
.
View or download it from the secure Members section (About Us, For Our Members) of our website. You must be logged in using your username and password to see it.
Congregation Shalom has a tradition of all member families hosting two Onegs each year. Hosting an Oneg includes ALL of the following responsibilities:
Bringing baked goods or fruit (to serve 15-20) to the service, AND

Doing set-up, and/or clean-up with the other Oneg hosts for the service.

(You'll receive instructions by regular mail, then a reminder e-mail.) Your Captain may choose to split set-up and clean-up duties among the participants, or have everyone help for the entire Oneg. AND

Finding replacement hosts for your assigned dates should you later want to change your date.
If you are a newer member you will be placed with experienced members who will introduce you to the procedures. One host family serves as Captain (indicated by asterisk) for each Oneg.
Thank you for your service to the Temple,
The Oneg Committee, Caren Boroshok and Pat & Rick Karpeles.
Due to the fact that we have several children in the congregation who have severe allergies to peanuts and tree nuts, we have instituted a policy for all Oneg food. Please do not bring any items to the Temple that contain these ingredients

.


To report changes if you swap assignments with another member
(so it can be corrected in our database to send e-mail reminders) please send e-mail to:
oneg@congregationshalom.org
.
On-line Oneg look-up facility
lists all families/dates currently assigned.
-- OR -- You can
sort by event to see assignments by DATE
(useful to find someone with
whom to swap assignments).
Log in to the Congregation Shalom Website using your personal login information. Go to
Extended Community
Parent Support Group
A Parent Support Group has formed, with monthly meetings in Westford. The group is designed both to offer education and to form a supportive community for parents challenged with raising children struggling with mental health issues. Come together and gain information and some skills to help your child. The group is open to all. Please click here for details about meeting times and location.
Spiritual Poetry Journal
"Soul-Lit" is a new on-line spiritual poetry journal. A number of entries have been from Jews and have Jewish content. Writers are encouraged to submit their own poems which have a level of spiritual content to them. Two volumes have already been published.
To check out the website, please click here.
Please spread the word to members of the community who are writers / poets, and who may wish to submit their own writings.
Please support our Congregation Shalom advertisers