| | |
| --- | --- |
| | March 4, 2013 - In This Issue: |
ASU-SBDC Staff (left to right): James Leavelle, Adriana Balcorta Havins, Paul Howard, Dave Erickson, Melissa Farr, Jessica Lambert, Peggy Rosser
HEALTH CARE REFORM AND YOUR BUSINESS
As health care reform unfolds it is important to understand how it will affect you r business. The implications for your business will basically depend on the number of people you employ. For a good overview on how the Affordable Care Act will affect your business based on employment level, see the SBA webpage on healthcare www.sba.gov/healthcare.
In addition, some small businesses I have discussed this with have mentioned their CPA was able to provide good information and guide them on the financial and tax implications of the Act. Please take a look at the SBA website above and contact your CPA and your insurance professional to help guide you and help you understand how the Affordable Care Act will affect your business. Now is the time to understand the implications. If you still have questions, feel free to give me a call and I will do everything I can to get you the answers you need.
Sincerely,
Dave Erickson
ASU-SBDC Director
david.erickson@angelo.edu
(325) 942-298
Register today! Click on the links below to find out more.
March 7th, 2013
Starting A Business? What You Need to Know!
6:00pm - 8:30pm: no cost
March 12th, 2013
CANCELLED - How to Protect Your Business from Fraud
March 13th, 2013
Business Plan I: Writing the Narrative
)2:00pm - 4:30pm: no cost
March 14th, 2013
2:00pm - 4:30pm: no cost
March 19th, 2013
2013 Business Brown Bag Series: Leadership in Business:
12:00pm - 1:00pm: no cost
March 20th, 2013
1:00pm - 4:00pm: $25
March 21st, 2013
6:00pm - 8:30pm: no cost
March 26th, 2013
Shaking the Money Tree: Finding Funding For Your Business
6:00pm - 8:30pm: no cost
March 28th, 2013
Guerilla Marketing Tactics: Get Creative and Get Your Business Noticed 6:00pm - 8:30pm: $10
Learn how the ASU-SBDC is helping businesses in the Concho Valley succeed!
When a local suntan salon owner decided to close shop, Chad Stanfield and his wife Jenn saw an opportunity. The business had an established clientele, well maintained equipment, and an inventory with a good profit margin... READ MORE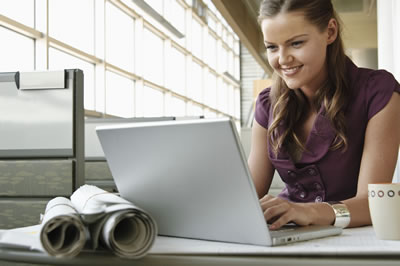 "Business Tips"
By ASU-SBDC Staff
February 27, 2013

Health care reform is an area of concern and uncertainty for many employers.As it unfolds in the coming years, there may be confusion about how it applies to certain sized businesses.To help answer some of the questions about health care reform, Angelo State University and Wells Fargo are hosting a forum, "Understanding the Implications of Health Care Reform on Employers," on Wednesday FEBRUARY 27.

(If you are interested in the information which was shared at this event please contact us!)

February 17, 2013

It started simple. I had cut some mistletoe out of the tree and hung it above my front door. The grandchildren liked knowing it was there and wanted some to take home. I assured them that they probably already had some growing in one of their trees, but nonetheless they set a plan in motion...

ASU Small Business Development Center
325.942.2098

sbdc@angelo.edu




BUSINESS RESOURCE CENTER

69 N. Chadbourne St., San Angelo, TX 76903

"Helping build the Concho Valley economy one business at a time!"