Top Experts Share Insights for Lifelong Fulfillment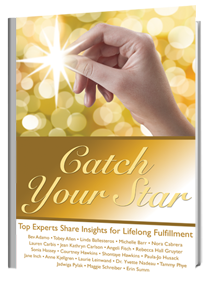 Paula-Jo partnered with 19 other personal and spiritual development leaders to describe to you, chapter after chapter, supportive and definitive strategies for tapping into your possibilities. Then, running with the ball, if your ready. Or, just crack the book for some insta-inspiration when you have a sec. Click here for your lowest priced copy on the web.
Paula-Jo Husack MA LMFT CGP
Counseling, Coaching & Consulting


Author & Speaker
Individuals * Couples * Families * Teams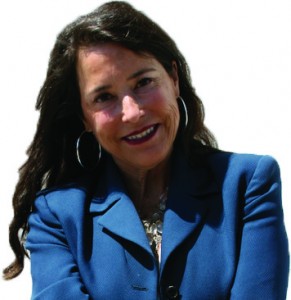 "My voice is just one on your life path. This process will facilitate developing yours."
- Paula-Jo Husack
CA Lic #MFT27864

2015: A New Year brings a new start. It also brings old patterns. Take resolutions. It's studied that most of us have made some of these resolutions before. Our first 30 days show promising results. Once the calendar hits February, we hit the delete button on our resolution efforts.

Why so? Psychology professor Peter Herman and his team have identified what they call the "false hope syndrome," which means a resolution is significantly unrealistic and out of alignment with our true internal view of ourselves. It gets complicated if we add positive affirmations that we really don't believe, yet act as if we do. Our self-concept ultimately plummets. Better to pick the smallest, most manageable statement that is true for today. For example, "I can do this now"; or, "I'll try my best for now".

Clients bring in these failed-resolution frustrations every year. They're easy to spot---I've already see them on my family's faces. The daily changes needed to sustain the resolutions clash with their daily lifestyle habits. The New Year's launched with an all-or-nothing plan that ultimately yields nothing.

Let me reintroduce the analogy of the long-distance runner/walker, who engages in a long, daily process of honing the sport well. The Successful athletes connect the whole self: Physical, emotional, mental, and spiritual. They're invested in long-term, sustainable performance. They're coached to expect both advances and fall-backs. They understand the whole plan of change; how the change process progresses. When we're after change from unhealthy-to-healthy, our process goes from the comfortably-unhealthy to uncomfortably-healthy, to comfortably-healthy. The whole self feels it as we grow to get and stay connected.

You literally have to rewire your brain to affect this kind of sustainable behavior change. Brain scientists such as Antonio Damasio, and Joseph LeDoux, have used MRIs to show that habitual behavior is created by thinking patterns that create neural pathways and memories; the default basis for our behavior when faced with a choice or decision. Trying to change that default thinking by "not trying to do it," in effect, just strengthens it. Change requires creating new neural pathways from new thinking.

There's a huge argument against the kinds of resolutions we make that involve setting specific, measurable, time bound goals They may be great for project management in the workplace; yet, they can cause New Year's resolutions to fail. The incentives come from external reward, rather than from internal values and intrinsic motivation. "This type of goal orientation often leads to cheating or myopia, " says Peter Bregman in his article for the Harvard Business Review Blog. I agree with him: Do we want to weigh less? Buy less? Exercise less or more? Or do we want to understand and work with our relationship to food, body, or spending? More simply put, the goal (no overeating shopping, no dessert eating, no couch-potatoing, no internet gaming) not the process, becomes the focus. It's only a matter of time until the change will change back. Hey, why can't we work with a model that incorporates both---what's within and without? We can! We just have much more experience with the myopic approach.

So, here's the good news: You can start here and now. Go with the bigger picture: Ask, "What are my thoughts, emotions, and, yes, physical sensations connected with changing these areas. Go for understanding and working with the underpinnings of your unhealthy patterns that are morphed into New Year's resolutions for change. This way, you'll be collaborating, rather than competing, with yourself. It'll be a positive experience having "You" on your team....and change will evolve and sustain itself.

And, if you must have New Year's resolutions, be realistic: Tend to them at least weekly or daily, not annually. Convert them into small steps. Acknowledge your milestone successes. Stay connected mentally, emotionally, physically from the inside out by checking in with yourself regularly. Laugh. Walk the dog. Hug someone you love. Jump and shout.




Warmest Wishes for Happy Whole Healthy 2015 to you all!



Paula-Jo