Warm Up Your Pipes!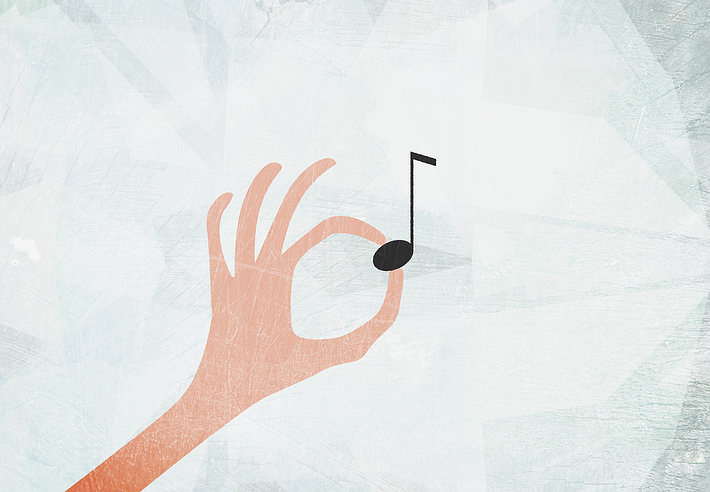 Our UUCH Choir resumes practice on August 21st, again enhanced by the superb vocal training of our Director, Vanessa Miller Mantis.
Choir meets every Wednesday night to practice from 7:15 to 9pm. We are always welcoming new members, so if you feel musically inclined, please join us!
If you have questions or might need childcare to participate, contact Music Chair Susan Coddington
We CAN reach 100!

The Social Justice Committee's goal is to collect and donate 100 items per month. Can you pick up an extra canned good, nonperishable food item, or personal care product next time you are out shopping? Please do, and put it in the basket in the church foyer to be donated to the Huntsville Assistance Program (HAP).
Have a Steaming Cup of Justice
Fair Trade, Organic, "Kaffeeklatsch" coffee for sale! Bags of coffee are available at the back of the sanctuary after Sunday services
.
P
roceeds are used to help fund Social Justice projects--everybody wins!
Upcoming Services

Sunday August 11th, 2013

"Who Is My Neighbor?"
Student Minister John Czachurski
A lawyer's question and the story that answered it have provoked examination through the ages. What do the story of The Good Samaritan and the findings of neurobiology teach us about caring for others?
This Sunday in Religious Education
Summer RE continues at CAMP UU-BE-LONG:
Storytelling!
With Angel and Jason Hundley
Nursery care (ages 0-3) will be provided as usual. For more information, contact Becky Ellingwood, our RE Chair.
Calling All Members:
Very Important Meeting August 18th
The Property Search and Purchase Committee (PSPC) and the Board of Trustees are excited to inform you that we have completed our due diligence on the former Highland United Methodist Church, and after several rounds of negotiation, have reached a new agreement with the seller to purchase the property for the revised price of $300,000. Based on the recommendation from our PSPC, your Board of Trustees believes that it is time for the congregation to
vote on whether we purchase this property
with plans to make it our new church home. Per our church bylaws, we are calling a special Congregational Meeting for
Sunday, August 18th
immediately following the worship service to vote on the property purchase.
A light lunch will be served, and child care will be available.
This is a very important meeting in the history of our congregation, and we ask that members please make every effort to attend this meeting to take part in the discussion and final decision process. We need at least 20% of our members present for a quorum, but we would like to have far greater attendance to support such an important decision. Unfortunately, per our church bylaws, we will not be able to use absentee or proxy ballots as part of this process, so members must be present to vote on this resolution.
As was discussed at the Annual Meeting as well as at various PSPC Town Hall discussions, this property meets many of the search criteria that our members laid out when we voted to move three years ago. The candidate property is in the target area in Huntsville and is large enough for growth. It has a spacious sanctuary, a fellowship hall, a play area for children, and plenty of parking. The church is also in our target price range, allowing us to make the purchase prior to the sale of our existing building. While the majority of the PSPC and Board are enthusiastic about the property and believe that it is spatially and financially a good option for UUCH, it is an older building and will need significant repairs and renovations to make it our desired church home. Detailed information will be presented at the congregational meeting regarding the phased renovation plan and the financial numbers related to the proposed move, including the total expected renovation costs, mortgage value, and expected facility operational costs.
PSPC and Board members will be available after church on Sunday this week (August 11th) during Coffee and Conversation time to try to answer any questions that you may have.
Thanks, and looking forward to seeing you on August 18th!
Kevin Betts, UUCH President,
on behalf of the Board of Trustees and PSPC members
UUCH Newcomers' Social: This Saturday!

If you started attending UUCH within the past year or so, we hope you will make plans to attend the Newcomers' Social to be held on Saturday, August 10th at 6 p.m.
This will be a casual evening of fellowship and fun complete with food, drinks, and childcare, and will be held at the home of Brad, Pam, and Sarah Korb. Also attending will be members of the church Board and Council, and others in leadership positions. We look forward to this social opportunity to get to know you better, and to help you get to know us better too.
If you have not received an invitation by now, we may not have your current contact info, and we'd appreciate it if YOU would contact US at bradkorb@mindspring.com, because we'd love to have you there.
Bobby Hall and Pam Korb
2013-14 Membership Co-chairs
Get Outside with Deep Roots
Deep Roots of Alabama is a Huntsville-based organization working to bring nutritious food and community building to under-resourced areas through community gardening. Some of our UU Members and friends had the pleasure of working with them on a project earlier this year.
We will have another volunteer day at one of the Deep Roots Community Gardens on Saturday, August 17th. We'll meet at 9 am and work for an hour or two (since it may be pretty warm). We had a fun day last time, so please come out for this great cause! More details to come.
Interweave Potluck and Game Night!
Everyone is Welcome.
UUCH's Interweave is an Outreach Group for lesbian, gay, bisexual, transgender, and Questioning (LGBTQ) peoples and their friends and allies. On the 3rd Friday of each month, we hold a "Potluck and Game Night" to eat, play, and have a good time in a "safe zone" for the LGBTQ. We hope that our allies will come out and join in the fun so that we have a good mix of LGBTQ and A's participating.
This Month's Potluck/Game night will be held Friday, August 16th, from 6:30-9pm, here at the church. Contact Denise Runnels for more information.
2013-14 Council Meets August 20th
We are pleased to welcome new and returning members of the 2013-2014 Church Council. With so much to accomplish in the upcoming year, UUCH will greatly benefit from the dedicated service of the following talented and generous people:
Worship: Angel Hundley
Hospitality: Audrey and Jon Fox (and Family)
Care: Barbara Hitt
Children/Youth RE: Becky Ellingwood
Membership: Bobby Hall and Pam Korb
Property: George Fletcher
Adult RE: Denise Runnels
Social Justice: Gail Williams and Tonia Betts
Finance: Steve Herold
Music: Susan Coddington
If this list inspires you to want to join us in our monthly planning meetings, we do have an opening for Publicity Chair. Contact Denise Hunter-Gilbert at drhgilbert@nehp.net or 256-665-4042.
Attention, Young Artists!
On Sunday, August 25th, Bonnie Herold will be leading the RE class in illustrating her picture book, Looking for Love in All the Wrong Places. So the congregation can witness first-hand the talent of our young artists, Bonnie will present it via PowerPoint in the Fall. This sweet story about Peggy the Pig finding love will be made available at the Service Auction.
Constant Change is Here to Stay!
We Need YOUR Info for a Directory Update

We have posted the "old" directory info on a wall at the church. Please check your directory entry to see if it is correct, and follow the posted directions to make sure your corrections are made. Parts to check:
Adult names, membership status, birthdates.

Phone numbers and email addresses

Children's names and birthdates

Street/mailing address, including zipcode
If you cannot make it up to the church before August 31st, and you have changes to be made in your entry, please email your changes to the church office at uuch@uuch.org.
To combat the spam filter, please write "directory changes" in the title of the email.

Please include your actual Name somewhere in the email, so we know who we are changing!
We welcome additions! Just remember, if you are in the directory, you may be contacted by friends--and committee chairs! We are hoping to have the new directory available by mid-September.
Care List
In our Circle of Candles on August 4th, requests for candles came from:
Bobbie Hall, who said "My possible cross-country geocaching trip did not come to fruition. Which is a joy in a way since that cleared up my schedule so that I could accept a position at Virginia College. Yes, after four years of extreme underemployment I have a job!"
Heather Kyemba reported that Sophia's kindergarten teacher, Ms. Van Buren, has pancreatic cancer. We are so sorry to hear that, Sophia, and we will keep her in our thoughts and prayers.
Katie and Matt Smith Jordan are hoping for answers and good test results this week. Katie has been ill for four weeks. Wishing you the best, Katie.
Vanessa Miller Mantis asked "My husband, George Mantis, has had several interviews lately. Please keep us in your thoughts and prayers that he gets the best possible job." Wishing you good luck, George!
A candle of concern was also lit for Alice and David Syltie.
From Barbara Hitt, Care Chair:
I want to make you all aware of a Caring Bridge website that I have created for David Syltie. Caring Bridge is an online service that allows families with serious medical situations and needs to share information and receive messages of support from friends and family. The link is http://www.caringbridge.org/visit/davidsyltie.
When you fill out a Circle of Candles form to be read during the service, please indicate on the form if you do not want your concern mentioned in this newsletter.
If you have pastoral care needs, please contact the Reverend Alice Syltie at revaluu@aol.com. Barbara Hitt is Chair of the Care Committee, and may be reached at home, (256) 881.2531; on her cell, (256) 348.5845; or by email at bghitt1@comcast.net
UUCH 13-14 Board Members
President: Kevin Betts
V.P. Denise Hunter-Gilbert
Secretary: Bobby Hall
Treasurer: Jerome Belcher
Trustees: Nancy Finley, Kathy Heath, & Laurel Bollinger
Do you have an Agenda Item for the Board?
The Board respectfully requests that all agenda items for the meeting be submitted to
Board President
Kevin Betts, no later than one week prior to the meeting, i.e. the Tuesday before
.
You may leave a copy of your request in his Mailbox at the church office, or contact him at
Next UUCH Board Meeting will be on August 27th, 2013 at 7pm. Thanks for your cooperation!
From the Overlook is a publication of
The Unitarian Universalist Church,
2222 Governor's Dr. Huntsville, AL 35801
Minister: The Reverend Alice Syltie
Board Pres: Kevin Betts
Editorial Board: Laurel Bollinger, Kathy Heath
Newsletter deadlines are each Monday at midnight!
Please send submissions to news collator Deedee Moore at uuch@uuch.org
Admin. Office Hours:
Monday 10am- 1pm; Thursday 9:30am-12pm ; Friday
Office phone: 256.534-0508, email:
uuch@uuch.org
Minister's Phone: 256.539-9607, email: revaluu@aol.com
Web: www.uuch.org
Sunday Services are held 10:45am to 12 noon;
Children's Religious Education held concurrently.
Nursery available for age 3 years and under.
For further info on any event, call the church office:
256. 534-0508.