This Sunday's Potluck: Bring Your Own!
In a move to a more environmentally sustainable world, our Social Justice committee has suggested that we Bring Our Own non-disposable plates, cups, etc. to our monthly Sunday Potlucks. B

ringing your own plates also saves the church money, which can be directed toward other goals!
You may also want to remember to bring a bag for transporting home your dirty items. We will continue to provide disposables for those who need them.
This Sunday,
August 4th, is a Sharing Sunday!
On the first Sunday of each month, we
Share the Plate during the offering,
Share our Lunch with each other during Potluck and
Share our Bounty by bringing Food Items for the Food Basket!
Your Social Justice Committee asks that we bring non-perishable food items for the food basket this Sunday, to be donated to the Huntsville Assistance Program. The basket is in the sanctuary, near the coffee counter at the back. Our Goal: 100 Food Items per month!
Food items are welcome at any time, but we're making a special effort to bring items on the first Sunday of each month; we will share food with the larger community as we share with our Church friends and families.
Have a Steaming Cup of Justice
Fair Trade, Organic, "Kaffeeklatsch" coffee for sale! Bags of coffee are available at the back of the sanctuary after Sunday services
.
P
roceeds are used to help fund Social Justice projects--everybody wins!
Upcoming Services

Sunday August 4th, 2013

"The Hunger Games"
The Reverend Barry Whittemore
What does this extremely popular young adult literature tell us about our youth, ourselves, and our future?
Also this Sunday we Share the Plate with the Community Free Clinic. For details, please see the article below.
This Sunday in Religious Education
Summer RE continues at CAMP UU-BE-LONG:
It's LEGO day!
Join in the creation with Lego Maven Jennifer Garlen, and helpers Jay Stark and Daniel Nielson.
Heather Kyemba is Sunday Supervisor.
Nursery care (ages 0-3) will be provided as usual. For more information, contact Becky Ellingwood, our RE Chair.
UUCH Newcomers' Social: August 10th!

If you started attending UUCH within the past year or so, we hope you will make plans to attend the Newcomers' Social to be held on Saturday, August 10th at 6 p.m.
This will be a casual evening of fellowship and fun complete with food, drinks, and childcare, and will be held at the home of Brad, Pam, and Sarah Korb. Also attending will be members of the church Board and Council, and others in leadership positions. We look forward to this social opportunity to get to know you better, and to help you get to know us better too.
If you have not received an invitation by now, we may not have your current contact info, and we'd appreciate it if YOU would contact US at bradkorb@mindspring.com, because we'd love to have you there.
Bobby Hall and Pam Korb
2013-14 Membership Co-chairs
Get Outside with Deep Roots
Deep Roots of Alabama is a Huntsville-based organization working to bring nutritious food and community building to under-resourced areas through community gardening. Some of our UU Members and friends had the pleasure of working with them on a project earlier this year.
We will have another volunteer day at one of the Deep Roots Community Gardens on Saturday, August 17th. We'll meet at 9 am and work for an hour or two (since it may be pretty warm). We had a fun day last time, so please come out for this great cause! More details to come.
We Lo-ove to Sing! Do You?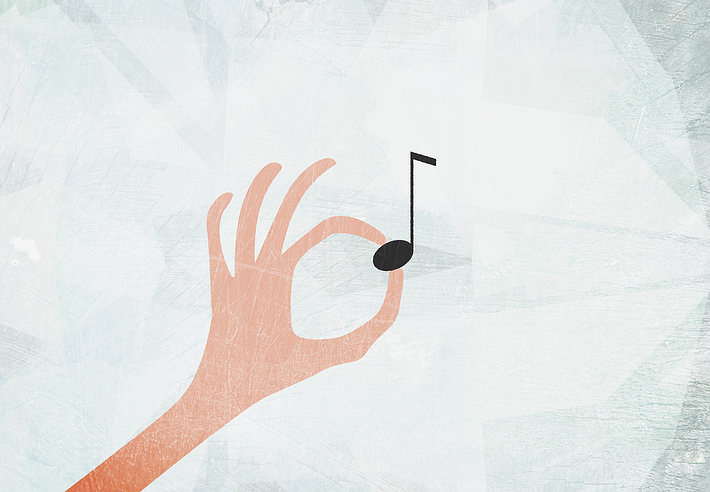 Our UUCH Choir resumes practice on August 21st, again enhanced by the superb vocal training of our Director, Vanessa Miller Mantis.
Choir meets every Wednesday night to practice from 7:15 to 9pm. We are always welcoming new members, so if you feel musically inclined, please join us!
If you have questions, or might need childcare to participate, please contact Music Chair Susan Coddington:
We Share the Plate* with the
Community Free Clinic


The Community Free Clinic has been open in Huntsville since 1999. The mission of the CFC is to provide quality free healthcare, education, and medications to thousands of people in Madison County without health care benefits. The goals and objectives of the CFC are to improve the quality of life of those with few health options through medical treatment and health education.
The clinic is a volunteer-driven organization. Local physicians donate their time to see patients who have no health insurance and who cannot otherwise afford to be seen by a doctor. A dispensary is located on site where prescriptions are filled as needed for patients' treatment.
The Clinic is located at 410 Sivley Road, Huntsville, AL 35801. For further information, call the clinic at (256) 533-2910, or go to http://www.hsvfreeclinic.org.
*When we "Share the Plate," all cash collected on the first Sunday of each month in the quarter (July, August, and September), along with any checks noted as "Share the Plate," will be halved with the Community Free Clinic. Thanks in advance for your generosity!
Care List
In our Circle of Candles on July 28th, requests for candles came from:
Kathy Fisher, asking "Please lift up a friend who is facing treatment for cancer of the esophagus." Also, "Wishing good luck to our former Minister Doak Mansfield as he undertakes his new adventure as interim minister at the Tampa, Florida UU church."
John Czachurski, celebrating "A joy that today is Adam's birthday. Can he really be 30? And a sorrow, Barbara's cousin on her father's side has been diagnosed with breast cancer and starts chemo this week. "
Eleanor Schweinsberg, who said "Some of us met with our former Minister Doak Mansfield yesterday. He is looking very well. We wish him well in his interim ministry in Tampa, Florida."
Gail Williams, who shared "The flowers at the front of the church are in memory of Max Harman, who would have been 65 today, a friend of many."
When you fill out a Circle of Candles form to be read during the service, please indicate on the form if you do not want your concern mentioned in this newsletter.
If you have pastoral care needs, please contact the Reverend Alice Syltie at revaluu@aol.com. We welcome Barbara Hitt as the new Chair of the Care Committee for the 2013-14 church year. Barbara may be reached at home, (256) 881.2531; on her cell, (256) 348.5845; or by email at bghitt1@comcast.net
UUCH 13-14 Board Members
President: Kevin Betts
V.P. Denise Hunter-Gilbert
Secretary: Bobby Hall
Treasurer: Jerome Belcher
Trustees: Nancy Finley, Kathy Heath, & Laurel Bollinger
Do you have an Agenda Item for the Board?
The Board respectfully requests that all agenda items for the meeting be submitted to
Board President
Kevin Betts, no later than one week prior to the meeting, i.e. the Tuesday before
.
You may leave a copy of your request in his Mailbox at the church office, or contact him at
Next UUCH Board Meeting will be on August 27th, 2013 at 7pm. Thanks for your cooperation!
From the Overlook is a publication of
The Unitarian Universalist Church,
2222 Governor's Dr. Huntsville, AL 35801
Minister: The Reverend Alice Syltie
Board Pres: Kevin Betts
Editorial Board: Laurel Bollinger, Kathy Heath
Newsletter deadlines are each Monday at midnight!
Please send submissions to news collator Deedee Moore at uuch@uuch.org
Admin. Office Hours:
Monday 10am- 1pm; Thursday 9:30am-12pm ; Friday
Office phone: 256.534-0508, email:
uuch@uuch.org
Minister's Phone: 256.539-9607, email: revaluu@aol.com
Web: www.uuch.org
Sunday Services are held 10:45am to 12 noon;
Children's Religious Education held concurrently.
Nursery available for age 3 years and under.
For further info on any event, call the church office:
256. 534-0508.