Clean-Conscience
Joe
Fair Trade, Organic, "Kaffeeklatsch" coffee for sale! Bags of coffee are available at the back of the sanctuary after Sunday services
.
P
roceeds are used to help fund Social Justice projects--everybody wins!
We CAN Reach

Your Social Justice Committee asks that we bring non-perishable food & hygiene items for the food basket, to be donated to the
Huntsville Assistance Program (HAP).

Our Goal: 100 Food Items per month!
The basket is in the church foyer. Thanks for your generosity!

Upcoming Services

Sunday July 28th, 2013

"Worshiping in Poetry and Song"
Led by Mona Smith
The late Bill Wilson, one of our UUCH poets, described poetry as a spiritual quest for the writer as well as the reader. These art forms bring forth epiphanies, breakthroughs that allow us to see and feel what we haven't noticed before or been able to put into words. Lucille Clifton, a Pulitzer Prize poet, refers to that moment as the "AAAH." Join us as our own UUCH resident poets and songsmiths show us our world through their eyes, so that maybe we too will have an "AAAH" moment.
This Sunday in Religious Education
Summer RE continues at CAMP UU-BE-LONG:
We will be learning about
Braille
, with Audrey Fox and her helpers Jon and Maxwell Fox!
Nursery care (ages 0-3) will be provided as usual. For more information, contact Becky Ellingwood, our RE Chair.
Prize-Winning Documentary Premiere
This Friday: "The Second Cooler"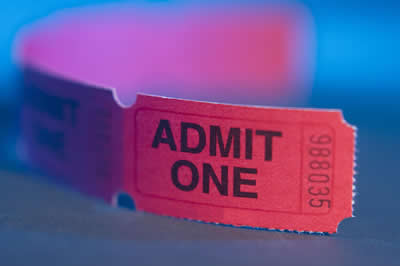 "The Second Cooler," a prize-winning documentary exploring the origins of Latino immigration into the U.S.--narrated by Martin Sheen and written and produced by Huntsville's Reverend Dr. Ellin Jimmerson--will receive its official Alabama premiere on Friday, July 26, 2013.
The screening will be held in the New Room at Trinity United Methodist Church 607 Airport Road in Huntsville on July 26.
A reception will begin at 6:30 p.m., with the film starting at 7 p.m. Jimmerson will answer questions after the screening.
Film admission is $10 a person.The event is a fundraiser for both the Interfaith Mission Service of Huntsville (of which UUCH is a longstanding member), which adopted the project so that donations for the film's production could be tax-deductible, and for the Huntsville Immigration Initiative LLC, Jimmerson's organization.
Chant This Sunday!

Humans all over the world use chanting for worship, mental health, enlightenment, peace, and prosperity. Our group has been meeting once a month, and we're starting to catch on!
Come up and meet with Deedee Moore, Theresa Miller, and other voices in learning why this practice has become universal, and find out what chants, if any, appeal to you. If you already have a chant that is especially meaningful for you, we'd love to share it. Also feel free to bring drums & percussive instruments--it'll help us keep a rhythm going!
Next class is this Sunday Morning, July 28th, and you are welcome to join. Let's meet at 9:15 a.m. and go for an hour. Contact Deedee Moore, at the church office, for more info: uuch@uuch.org
UUCH Newcomers' Social
August 10th--Save the Date!


If you started attending UUCH within the past year or so, we hope you will make plans to attend the Newcomers' Social to be held on Saturday, August 10th at 6 p.m.
This will be a casual evening of fellowship and fun complete with food, drinks, and childcare, and will be held at the home of Brad, Pam, and Sarah Korb. Also attending will be members of the church Board and Council, and others in leadership positions. We look forward to this social opportunity to get to know you better, and to help you get to know us better too.
More details and invitations will be provided closer to the August 10th date. Please save the date so we can celebrate you--our new UUCH members and friends!
Bobby Hall and Pam Korb
2013-14 Membership Co-chairs
Get Outside with Deep Roots
Deep Roots of Alabama is a Huntsville-based organization working to bring nutritious food and community building to under-resourced areas through community gardening. Some of our UU Members and friends had the pleasure of working with them on a project earlier this year.
We will have another volunteer day at one of the Deep Roots Community Gardens on Saturday, August 17th. We'll meet at 9 am and work for an hour or two (since it may be pretty warm). We had a fun day last time, so please come out for this great cause! More details to come.
Care List
In our Circle of Candles on July 21st, requests for candles came from:
Vanessa Miler Mantis
, who told us "My heart, love, and prayers are with Jason Minter as he grieves the loss of his father, who died unexpectedly in his sleep on Thursday."

UU Visitor Karen Madrone, who shared "My mother, Kay Taylor, had a heart attack on July 7th and is still in the ICU at Huntsville Hospital."

Brad & Pam Korb, with their concern: "Our thoughts and prayers are with Alice and David Syltie as David goes through cancer treatment."

Sarah & Todd Kinley, with remembrance "for our daughter, Kyla, who would have been 13 years old on July 25th."

Bobby Hall, with a joy: "Leslie Tomlin, my oldest and dearest friend that I met in college, became a grandmother for the first time yesterday, with the birth of Ellie Middleton."

A Note Regarding Bill Wilson's Passing:
As many of you know, Bill Wilson, a long time member and friend to many in the UUCH community, died Saturday, July 13th. He was at home, surrounded by family.
Reverend Syltie has been in touch with the family, and while there will not be a traditional memorial service for Bill, the family plans a gathering on August 25th to celebrate his life. This event is open to people who knew Bill and wish to come. If you are a friend of Bill's and would like to attend the event, please contact Deedee Moore at the church office for details.
Right now the best way to reach out to the family is to sign Bill's guest book at laughlinservice.com.
When you fill out a Circle of Candles form to be read during the service, please indicate on the form if you do not want your concern mentioned in this newsletter.
If you have pastoral care needs, please contact the Reverend Alice Syltie at revaluu@aol.com.
UUCH 13-14 Board Members
President: Kevin Betts
V.P. Denise Hunter-Gilbert
Secretary: Bobby Hall
Treasurer: Jerome Belcher
Trustees: Nancy Finley, Kathy Heath, & Laurel Bollinger
Do you have an Agenda Item for the Board?
The Board respectfully requests that all agenda items for the meeting be submitted to
Board President
Kevin Betts, no later than one week prior to the meeting, i.e. the Tuesday before
.
You may leave a copy of your request in his Mailbox at the church office, or contact him at
Next UUCH Board Meeting will be on July 30th, 2013 at 7pm. Thanks for your cooperation!
From the Overlook is a publication of
The Unitarian Universalist Church,
2222 Governor's Dr. Huntsville, AL 35801
Minister: The Reverend Alice Syltie
Board Pres: Kevin Betts
Editorial Board: Laurel Bollinger, Kathy Heath
Newsletter deadlines are each Monday at midnight!
Please send submissions to news collator Deedee Moore at uuch@uuch.org
Admin. Office Hours:
Monday 10am- 1pm; Thursday 9:30am-12pm ; Friday
Office phone: 256.534-0508, email:
uuch@uuch.org
Minister's Phone: 256.539-9607, email: revaluu@aol.com
Web: www.uuch.org
Sunday Services are held 10:45am to 12 noon;
Children's Religious Education held concurrently.
Nursery available for age 3 years and under.
For further info on any event, call the church office:
256. 534-0508.