Ray's Craft Beer Newsletter
Sippin' on Wisconsin Seasonals
Volume 2 Issue 12
Dear Rays Craft Beer Lovers,
Week after week new, incredible beers hit the shelves. Besides my basement being as well stocked as the cooler at Ray's, I can think of only one more downside -- information overload. With inventory constantly in flux, it's not hard to be overwhelmed by all the new choices. In this issue of the craft beer newsletter, we'll go over a number of new seasonal beers from the great state of Wisconsin.
Cheers!
Dan Downes
I hear by July all the ice finally melts. (Picture via thirdcoastdaily.com)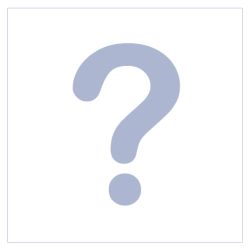 We've recently discussed the disrespect often facing the humble lager, but this feels like a place to revisit it. In many ways, it's much more difficult to produce a clean flawless lager than some of the bigger, bolder beers out there. While American craft beer has made a name for itself by pushing
boundaries
, many of them are coming back and realizing that subtlety has a place.
Okay, so now that I've climbed down from my soapbox, I'm kind of thirsty. Thankfully I have a Capital Lakehouse near me. The last time we discussed Capital Brewery, it was about how they drastically changed things up with their Mutiny IPA. For their summer seasonal they went back to their roots and redesigned their award winning Bavarian lager. Dubbed Lakehouse to serve as a reminder of their favorite summer get-away spot, you'll want to bring this beer along the next time you head to the cabin.
Golden with a grainy and slightly grassy aroma, this is what comes to mind when you think about a "summer beer." Lighter bodied, the bready malt light citrus component combine to make an excellent, easy drinking beer. I'm a renter, so I don't have to mow my lawn. But if had to, I'd do it with a Lakehouse in hand*.
These statements are those of Dan Downes and him only. Ray's Wine & Spirits reminds you that when you use landscaping machnery, please do so responsibly.
Central Waters Hop Rise
centralwaters.com
One of the growing movements in the craft beer world has been the session IPA. This style tries to merge all the desirable flavor attributes of an India Pale Ale, but also aims to keep the ABV at a reasonable level. The latest offering from Amherst, Wisconsin's Central Waters Brewing is one of the more successful examples of this budding style. Some of you may have tried it at last year's Milwaukee Craft Beer Week under the name, "Hopsessional." The flavors are still the same, only the packaging has changed.
The style has some detractors out there, but I don't really care what you call it as long as it tastes good, and Hop Rise fulfill my rigorous one category specifications. Golden colored, floral hops strike right away. There are also aromas of citrus, grapefruit and a bit of tropical fruit. The tast mirrors the nose in many ways. Hops are the primary focus, but the malt backs things up with a bit of sweetness. Medium-light bodied Hop Rise shows what a session IPA should be -- big hop bitterness without all the booziness. Given how smooth it goes down, though, even a 4.5% beer can creep up on you.
Potosi St. Thomas Belgian Abbey
potosibrewery.com
From Amherst we take a trip about 200 miles southwest to Potosi for their latest offering, St. Thomas Belgian Abbey. Part of their new Limited Release series, if you've never tried a Dubbel before, this would be a perfect introduction (and much cheaper than a round trip ticket to Belgium). A dark mahogany color, caramel and some spice from the Belgian yeast are the most prominent aromatic notes.
While hops were the primary focus of the previous beer, this one is all about the malt. The Nugget hops used here serve primarily as a bittering hop. This means that they help balance out and harmonize the beer without imparting those citrus and pine aromatics that we encounter in other varietals. Munich and chocolate malt give this beer a robust, smooth flavor with an initial sweetness. The Belgian yeast adds a layer of complexity with familiar banana esters and spice characteristics, but it doesn't dominate as many others in the style often do. Medium bodied, this beer pairs perfectly with pork dishes and pungent cheeses like Gorgonzola. You know, your average summertime dinner.
Black Husky Smoke Monster
blackhuskybrewing.com
Smoke beers are a a throwback to the ancient way of brewing beer where kilning malt required brewers to do it over open fires. The malt would pick up some smoky flavors and then pass them along to the beers in which they were used. With the modern kilning methods of today, the smoke is kept away and has more of a clean flavor. The two person tandem that makes up Black Husky Brewing in Pembine have recently came out with a smoke beer of their own called Smoke Monster. This one draws inspiration from their dog Smokey (yes, that's actually her name), whose most beloved activity involves digging a deep hole in the ground and barking into it for hours on end. As they put it, "We aren't quite sure what she's looking for but we suspect she is looking to take on the Smoke
Monster." Laugh if you must, but I think that's an activity

that all of us can relate to in a certain way.
I know the idea of a smoke beer may be a bit jarring to people. Sure it may be great on barbecue, but who wants smokiness in a beverage? Well, rest assured that Smoke Monster is nothing like most of the smoke beers out there. A dark, reddish-brown hue, the smoke comes through on the nose, but doesn't dominate. You'll even pick up a slight note of chocolate, too. It may have been subtle on the nose, but the smokiness comes strong on the flavor. Despite this, it's not a one note beer; there's a lot of complexity. The smoke strikes initially, but the hop bitterness comes through mid-palate and then finishes with a pleasing level of sweetness. This beer sticks with you even after you're done drinking it, but in a pleasant way. Diving into smoke beers for the first time may be scarier than an actual Smoke Monster (unless you count the one from Lost), but with a beverage like this you have nothing to worry about.
ABC's of Craft Beer
Enjoy the craft beer newsletter? Looking for a fun way to spend a Thursday night? Want to see if I'm as charming in person as I am on you computer screen?
If you answered yes to any of those questions (or at least one) then be sure to sign up for our ABC's of Craft beer event next week in the Ray's Education Center. For only $15, we'll go through eight different styles, learn a little history and explore the whole gamut of beer flavors. You can sign up by following the link here or calling the store. I promise the jokes will get better as you drink more.
Save 10%

Receive 10% of all beers featured in Volume 2 Issue 12 of the Ray's craft beer newsletter. Thus, it is limited to Capital Lakehouse, Central Waters Hop Rise, Potosi Abbey and Black Husky Smoke Monster.

No limit. Not redeemable with any other special offers.

Offer Expires: Sunday June 2nd at 5:00pm
Thanks again for subscribing to and reading Ray's craft beer newsletter. If you have any questions, comments or suggestions, please feel free to email me at dandownes@rayswine.com



Lastly, for up to the minute beer arrivals and release information, be sure to follow us on Twitter and Facebook. We have also added lots of great craft beer events (in addition to excellent wine and spirit ones, too) in our upstairs tasting room. A full list can be found here.


Cheers!




Dan & the gang at Ray's