About SAPHA
SAPHA is the premier South Asian-related public health organization in America, in existence since 1999. SAPHA is a 501(c)(3) non-profit organization dedicated to improving the health and well-being of South Asians and the communities in which they live in America.
Become a SAPHA Member!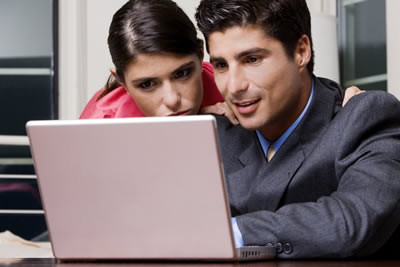 We invite you to join us in our work! You can start by becoming an active part of our free listserv, joining and asking your colleagues to join SAPHA as a member, and volunteering to help one of SAPHA's committees.
Being part of SAPHA is an opportunity to network with other professionals invested in the health of South Asians in the United States and to promote the health of South Asian communities. Be sure to visit our membership page at www.sapha.org to get more information on how to become a member of this exciting organization.
Join a SAPHA Committee!
SAPHA is currently seeking dedicated professionals to join one of SAPHA's Committees:
Communications
Fundraising
Membership/ Nominations
Partnerships/Local Groups
Research
SAPHA Committees meet regularly via conference call to discuss how to advance the mission and goals of SAPHA and to better serve the South Asian community. For more information visit SAPHA'S committee's page!
Neelum Aggarwal
(Communications Chair)

Aparna Badkas
Nazeera Dawood
(Local Chapters/ Partnerships
Chair)
Bindu Garapaty (Secretary)
Memoona Hasnain (Research Chair)

Dhara Thakar Meghani
(Membership Chair)
Punam Parikh Modha
(Vice President)
Yasin Patel

(Treasurer)
Ami Shah
(President)
Newsletter prepared by Melanie Wathugala
Dear SAPHA Friends and Colleagues,
It is our great pleasure to share with you
the South Asian Public Health Association (SAPHA) Summer 2014 Newsletter.
This past quarter we have made tremendous progress toward our goals and invite you to join in on our activities. We have collaborated with the Asian Pacific Islander Caucus for Public Health and co-sponsored a webinar reporting survey results on Native Hawaiian Pacific Islander Health in celebration of Asian American and Pacific Islander (AAPI) Heritage Month in May. In addition, several board members participated in local events, representing SAPHA at D.C.'s Mayor Gray's annual AAPI Heritage month celebration, a Community Wellness event in Silicon Valley, CA., and a panel discussion at the University of Southern California.
As SAPHA continues to grow, Membership Committee Chair, Dhara Thakar and Local Partnerships Committee Chair, Nazeera Dawood worked closely with Vice President Punam Parikh to conduct a survey of SAPHA members so we can better engage them and support their work. We hope you all participated and we will be sharing results with you on our website and in the next quarter. See below for highlights.
In addition, we are excited to report that we have a new research intern, Sejal Patel, and several new volunteers: SriVani Ganti, Ankita Saxena, and Priya Bhat - who is already helping with the survey.
If you are passionate about South Asian Public Health issues or just want to learn more about what we are doing -- JOIN US! We have several opportunities for leadership within our committees.
Because of our national outreach and scope, please encourage friends/colleagues to join the SAPHA listserv, follow us on Facebook, and visit our website at www.sapha.org, to stay updated on SAPHA related-happenings. As the South Asian community continues to grow nationally, we want you to be one the first to know about public health related initiatives, programming, needs, and progress across the country.
We look forward to working together in promoting health among South Asians in the U.S.

Sincerely,
SAPHA Executive Board 2014
Meet the New Research Intern
Spotlight on: Sejal Patel
Native to Southern California, Sejal graduated with a B.S. degree in Biology from UC San Diego in 2006 as well as an MPH degree in Community Health Sciences from UCLA in 2009. She possesses a variety of experience in program management, design, and evaluation.
Most recently, Sejal served as an Analyst for the County of San Bernardino's Children's Network where she worked in child abuse prevention managing a community engagement program, developing child safety media campaigns, co-chairing the San Bernardino County Child Death Review Team, and creating the agency annual reports. Notably, Sejal coordinated the launching of the ABCs of Safe Infant Sleep multi-media awareness campaign. Another accomplishment is Sejal's work as a consultant where she developed the evaluation framework, data collection processes, tools, and conducted the analyses for the City of Azusa's Complete Streets and Safe Routes to School (SRTS) Pilot Program. By establishing local data, she helped the city secure an additional $1 million in funding for the expansion of SRTS programming and infrastructural improvements within the city.
She enjoys spending time with her family and friends, hiking, and learning about spirituality. This January, she moved to Chicago after getting married.
Having braved her first winter, Sejal is now very interested in making a difference in Chicago's public health landscape. She's motivated, hard-working, a team player, and goes the extra mile to ensure the best quality work.
For complete bios of all our Board members, please visit www.sapha.org.
Spotlight on SAHARA:
For this newsletter, we want to spotlight Sheela Mehta, LCSW, co-founder of SAHARA (South Asian Helpline and Referral Agency). She
has been a licensed clinical social worker since 1962.
Through her social work, Sheela recognized the lack of resources available for the growing South Asian community in Southern California, particularly support for immigrant victims of domest

ic violence. So, she
co-founded SAHARA in 1991 to address this gap.
Domestic violence is a silent issue in South Asian culture and she wanted to provide a venue to
heal and eradicate the problem. Sheela works with a wonderful team of health professionals, business professionals, attorneys, and community based organizers, who are dynamic, creative, and passionate about violence prevention for the South Asian community. Here is a quick overview, but for more information please visit their
website
or read the
SAHARA brochure
. SAHARA is based in Artesia, CA.
Mission
"To serve the growing community of South Asians in Southern California by providing them with information, referrals, skills development and other culturally sensitive support services to meet the unique challenges they face and also to deal with the personal crises of survivors of domestic violence."
Resources
toll-free 24-hour helpline

comprehensive case management

mental health counseling

legal advocacy

medical benefits enrollment (with five Certified Enrollment Counselors on staff who speak Hindi, Gujarati, Marathi, Punjabi, Urdu, Arabic and English)

micro-enterprise training

geriatric psychosocial therapy

computer education

transitional housing at SAWIN (South Asian Women in Need) which provides shelter/transitional living home to domestic violence victims and their children for 12 to 18 months.
Goals:
- Continue efforts towards creating a healthier South Asian community in Southern California by leveraging our resources and collaborating with local, state and national organizations.
- Develop San Fernando Offices
- Expand services to Orange County, CA
- Continue creating healthy South Asian community, including the older adult population
- Fund core programs/services for domestic violence survivors
How can you help?
You can volunteer at the vintage boutique in Artesia, CA which gives people a change to develop marketing skills, raise funds, create awareness and assist at events. SAHARA currently has a part time Mental Health internship opportunity at their main office in Artesia, CA. If you are interested, e-mail sahara@saharaorg.org.
Survey Results
Last month, we sent out a survey to learn more about you, our SAPHA listserv members.
Thank y

ou to all who provided valuable feedback, and congratulations to the following respondents who won a $25 Amazon Gift Card: Saba D., Manali N., Nrupa J., and Benjamin B.!
Here are some highlights about the results:
About 60% of survey respondents are fairly new to SAPHA - they have been part of the listserv for four years or fewer (20% have been part of SAPHA for less than one year).

If this is you, welcome to SAPHA!

The top reasons that people became involved with SAPHA have to do with keeping current with South Asian health issues, networking with others involved with South Asian health, and receiving and disseminating information related to South Asian health. Our updated Brown Paper and Facebook page will help with that!

SAPHA members have diverse expertise including

: mental health; cultural risk factors associated with

health care disparities; reproductive health and contraceptive use; tobacco control; cancer screening; gender roles and attitudes in the South Asian community

Our members are from a number of states including VA, CA, NJ, IL, & CO (just to name a few), and we also have members in India and Pakistan!
SAPHA Happenings
Bay Area community members convened health researchers, policy makers, physicians, and other community members on May 10, 2014 to participate a one-day forum hosted by the Palo Alto Medical Foundation (PAMF). The forum aimed at improving the health of the South Asian community and is part of a nationwide series established with National Institute of Health (NIH) funding in the winter of 2013. For more information please see

this link.

The forum was an excellent opportunity to learn about the latest health issues, including tobacco usage, mental health, aging, cancer, diabetes, and domestic violence facing the South Asian community. Bindu Garapaty (SAPHA Secretary), in addition to other esteemed SAPHA colleagues, participated.

Click here

to see the list of distinguished speakers and their topics.
In celebration of Asian American and Pacific Islander (AAPI) month,

Yasin

Patel (SAPHA Treasurer) and Aparna Badkas (SAPHA Board Member) attended Washi

ngton, D.C. Mayor Gray's 2014 AAPI month celebration at the historic Lincoln Theater on May 30, 2014. The event highlighted the contributions of the AAPI community to the Washington, D.C. area and featured performances by local and international performers.

The SAPHA Research Committee continues work on the Brown Paper 2nd edition.

If you have any questions regarding the Brown Paper, please contact research

@sapha.org

.

You can currently access the complete

Brown Paper 1st edition

online by

clicking here

.