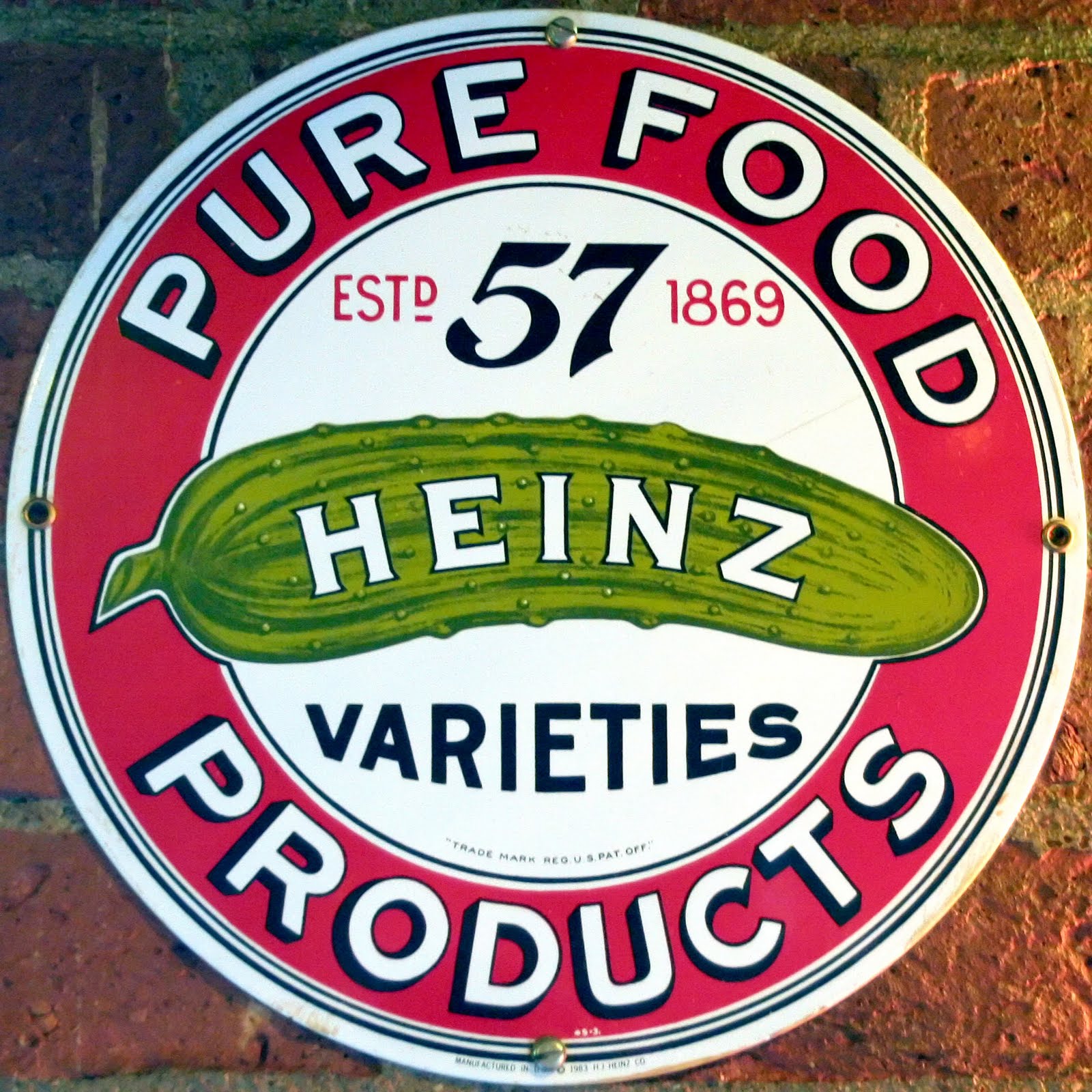 57 Places for Your Logo
Just like the famous sauce, following are 57 varieties, suggestions, tips for how you can use your logo. Truth is - there are a ton more than 57 but it is lunch time and we were hungry when we came up with list - visit our
Facebook page
and add a few more!
Let's start with the basics and then move to some more interesting logo uses
Your business sign
Business cards
Stationary
Envelopes
Company and Payroll checks (employees need to remember the brand image as well)
Fleet cars - custom vehicle wraps and car windows
Company attire/uniforms

Tchotchkes (pens, post-it notes, magnets, stickers) Betcha didn't know that was how it was spelled!

Power point templates
LinkedIn company page
Facebook company page
YouTube channel
Twitter home page
Vine app
Blog header
e-Newsletter header
Tattoos - let's stop for a moment. Visit Melt Bar and Grilled - the best grilled cheese restaurant in the world - customers receive a lifetime discount for a body tattoo of the company logo!!
Newspaper ads
Yellow pages (your online account - do we really pay for the printed book anymore?)
Flooring - rugs, linoleum, carpets, stairs - custom floor graphics are perfect for your logo
Email signature - personalize your signature to include your logo and social media links
Website - but here is a tip - create a FAVICON - a 16x16 bit logo image that will appear in the URL line along with your address at the very top of the screen.
Urinals and restroom stalls - it is a captive audience
Grocery cart seat covers
iPhone/iPad/laptop covers
Seat backs and tray tables on your favorite airline
Customized credit cards and discount cards
Bumper stickers
Cafepress - for small businesses, create a single mug or single t-shirt design with your logo
Direct mail advertisement
Calendars
Local diner menus
Local movie theater screen
Ink stamps - "paid in full" with your Logo is classy
Golf balls
Name tags
Blankets - towels - sports bags - lunch boxes - tote bags
License plate covers
Mugs, cups, thermos, glassware
Google - Google Places, Google Map, Google+

Event signage -

custom event graphics

grab the attention at fairs, fundraisers, sidewalk sales, etc.

Livestock blankets - I am not kidding!

POP - point of purchase signage within your store is a must for your logo, retail graphic displays within your location
Shaved into the hair of a customer
Painted on a lip - check out Fiverr.com for all of the places people will put your logo for just $5!
Flyers, handouts and door hangers
Company lobby, conference rooms and employee lounge can use custom wall graphics with your logo
Book marks
Write and publish an e-book with your logo in the cover design
Sales materials
Mouse pads
Fortune cookies
Mobile app for your company
Whew! That can't be all. M&Ms sells customized candies, frisbies can be printed with your logo, your employees may agree to have the logo painted on their fingernails.
Here is the bottom line. Your logo is the most important graphic image your company has. No matter the size of your company - you can make sure that your logo is front and center so that prospects and customers remember who you are, refer you to others and return the next time they need a purchase!
Remember - if you have a few creative ideas that we missed - make sure to like our Facebook page and share your ideas AND PICTURES on our wall. E&E Exhibit Solutions Facebook.