| | |
| --- | --- |
| Keeping Pace with Cal Poly Pomona's Retired Faculty & Staff | Spring 2013 |
News flash: Pace Setters is on the Move!
A hummingbird enjoys the blossoms of a flowering cherry tree on campus.
Greetings!
Here's what Pace Setters has been up to since our last newsletter in October 2012.
Recent Highlights
Tim Mead, Vice President of Communications of the Los Angeles Angels of Anaheim and Cal Poly Pomona graduate was a warm and engaging speaker at our October 2012 lunch meeting, attended by more than 50.

About 20 members and guests attended the second annual Kellogg House Pomona Holiday Open House and exclusive tour for Pace Setters in December 2012.

The Voorhis Campus Tour featured a special presentation by our own Ron Simons who highlighted the history of the early Cal Poly Pomona campus with his own unique stories. The Tzu Chi Foundation was our host for the February event, which was attended by nearly 40. If you missed it, see below for photos and a video link.

CSU ERFA volunteer survey sent to Pace Setters to determine volunteer interests of our members to match with volunteer needs on our campus.
Upcoming Events
Cal Poly Pomona's Southern California Tasting and Auction has an exclusive offer for Pace Setter members. See below about the discounted tickets to the popular May 5 event. We hope you can take advantage of this special offer!

CSU ERFA State Council meeting to be hosted for the first time at Cal Poly Pomona this April. We are pleased to showcase our campus to the over 40 attendees and support the Kellogg West Conference Center.
Activities Underway
The Pace Setters scholarship is well on its way to becoming a reality. Watch for an announcement at the April general membership luncheon requesting feedback.

We have plans to enlarge our board of directors to accommodate our expanding activities and services. If you are not a Pace Setters member or need to renew your membership, please join today so you don't miss out on any of our events. Go to the Pace Setters web site at

www.csupomona.edu/~pacesetters to find membership and activity information.
I look forward to seeing you at the many events offered exclusively to Pace Setters.
Kathy Harcharik
Pace Setters President, 2011-2013
Spring Luncheon Features Historic P

resentation

Alexis de Tocqueville

Pace Setters will enjoy going back in time at the membership lunch meeting on Thursday, April 18, at The Restaurant at Kellogg Ranch. Registration and check-in begin promptly at 11:30 a.m.

The featured presentation will be a portrayal of Alexis de Tocqueville, who came to America in 1831, at the age of 25, and for nine months he traveled around America, interviewing key figures in American society to find the answer to the question: why did democracy work in America. The answer to this question is answered in Tocqueville's book, "Democracy in America," a work often cited as the most perceptive analysis ever of this country and its government.

Dr. Richard Johnson, Professor Emeritus of History, will portray this famous French observer of American life and politics. We will have an opportunity to ask questions of Monsieur de Tocqueville as well as Professor Johnson.

Please join us for this historic event. For additional information, contact Pace Setters. RSVP deadline is March 22, 2013.

May 5 - Southern California Tasting Tickets only $25

Exclusive Offer for Pace Setters Members ONLY!

The beautiful Rose Garden and Aratani Japanese Garden will once again serve as the setting this May for friends and alumni to taste enticing cuisine from some of Southern California's most popular restaurants, savor a wide selection of wines and beers while enjoying auction or musical entertainment - all while supporting higher education. However, something is different this year: University Advancement has offered to invite Pace Setter members (must be dues-paying members at time of ticket purchase) to purchase up to two tickets each at the discounted price of $25. That's just one-third of the regular ticket price of $75.

To qualify for the deep discount, register and purchase your tickets at the Tasting & Auction website by April 19.

Here's how to purchase your ticket for the discount price:

Click on the ticket category and drop down menu, select guest. Follow the normal registration process to register yourself and your guest. If you're not sure yet who your guest will be, simply enter "Guest" for first name & last name. When you come to the payment portion of the registration process there will be a "Discount Code" box where you can input code PS25, add your credit card information, then click on the "apply" button.

Questions or additional tickets can be purchased for the regular price of $75 by contacting the Events Office at (909) 869-4706 (Tickets go up to $90 after April 14.) Your tickets and day-of information will be mailed to you 2 weeks prior to the event.

We hope you will take advantage of this very special offer!

Please note: must be 21 years and over to attend.

KEEPING PACE


Pace Setters Enjoy Early Cal Poly History at

Voorhis Campus Tour

By Betty Tracy

Pace Setters Treasurer and Voorhis Tour event organizer

Nearly 40 Pace Setters met at the former Voorhis CPP campus in San Dimas on February 7 for an enjoyable morning of presentations, video, lunch and tour. Ron Simons entertained us all with the history of the campus and shared a few personal escapades.

Who knew that Ron was capable of cementing a dorm door?

Currently the property is owned by the Tzu Chi Foundation, a Buddhist philanthropic organization, and used as their national headquarters. Several speakers shared their projects and goals along with a film of Tzu Chi accomplishments. Pace Setters were served a delicious vegetarian lunch which was followed by a walking tour of the beautiful grounds. We toured the Chapel, viewed dorms, the Administration Building, and even a former swimming pool built for the Olympics. It was a delightful and informative outing.

We have provided a link to a video of Ron's presentation with campus photos as well as still photos to show you some of the day's highlights. Special thanks to Rick Cass from Media Vision for videotaping and preparing the video link, as well as Tom Zasadzinski from Public Affairs for his photos.


Jean Aigner

Keeping up with Jean Aigner, who travels prolifically to China: She retired in 2005 and was formerly Director of the International Center and Professor of Geography & Anthropology. She writes this special travelogue exclusively to Pace Setters about her recent adventures in China, across exotic itineraries along the Silk Road and other regions she had not visited in more than 30 years.

"I am planning my 2013 trip to southern China and will make more use of the high speed trains and the rapidly expanding network of expressways throughout China. Still, many beautiful, remote and historic locations are still a challenge to reach, affording an opportunity to see small towns and villages, and rural people who still constitute a large portion of China's population and produce much of what it eats." She also shares many photos of the beautiful and unique landscapes along her journey.

Read more: AIGNER

Harry M. Jacobs

So what's Harry M. Jacobs been up to after retiring from Cal Poly Pomona? How about serving this nation for three decades! Commodore Jacobs is Director for the United States Coast Guard Auxiliary.

A 32-year member of the Auxiliary, Jacobs is a native of Bridgeport, Connecticut. He and his wife, Victoria, who is also a 32-year member of the Auxiliary, have resided in Whittier, California, for more than 25 years.

He

is an active member of the Rotary Club of Santa Fe Springs, on the Board of Directors of Temple Beth Ohr of La Mirada, the California Boating Safety Officers Association, the Shomrim Society, an active supporter of St. Bruno Catholic Parish and the East Whittier Arts Education Foundation.

This January, Jacobs received the Coast Guard Auxiliary Meritorious Service Medal for support of the United States Coast Guard. Read more: JACOBS

Do you have a "Keeping Pace" submission for the next newsletter? Please refer to our

submission guidelines

.

WANTED: "P.S." Newsletter Editor

Do you enjoy learning about your fellow Pace Setters? Have a flair for writing and editing? Want to be more involved?




Consider volunteering as the P.S. Newsletter Editor!

You don't need to know any special computer software; you just have to be comfortable with using the web. "P.S." is published twice a year and is designed and uploaded on a web-based service called Constant Contact. It's very user friendly and uses simple templates and formatting. It's actually fun to use!

The current editor, Aida Morad, will "retire" from her post soon but will stick around to train the new editor starting with the Fall 2013 issue. Email Pace Setters today if you are interested or have any questions.

Feedback for Student Scholarship

Your Pace Setters Board has been hard at work brainstorming ideas for ways our members can become even more involved. One way is by offering more activities which we have started to do. Another is a proposal for Pace Setters to create an annual scholarship in the amount of $500 to be offered to a full-time continuing Cal Poly Pomona student. The scholarship would be funded on an annual basis by its members.

Before we begin developing criteria, the Board would like to have your feedback on the concept of a Pace Setters Scholarship. Please respond with your comments to pacesetters@csupomona.edu.

If the Pace Setters Scholarship is met with approval, then the board will be asking for a volunteer to serve on the Scholarship Committee to help select the recipient. If you are interested in being on the Scholarship Committee please also email us.

Thank you for your interest.

Irene Lovewell

Pace Setters Secretary

Pat Hopkins

Immediate Past President

ELECTION UPDATE


May 1 is Deadline for Ballots

By Art Parker

Pace Setters Vice President

If you are a dues-paying Pace Setters member, by now you would have probably received your ballot for the election of your Board of Directors. (The ballot was mailed with the luncheon information at the beginning of March.) If you did not receive a ballot, please

email Pace Setters

.

Because Pace Setters is expanding its role to include social and other activities, the Board of Directors thought it would be desirable to expand the Board to the maximum allowed by the by-laws, which is a total of nine, including the past president.

You will note that your ballot has a total of seven nominees that we are asking you to elect to the seven available seats (not all seats required action this year). You will also note that some are for three years and some for two. This resulted because, over the years, we have not maintained the by-law requirement that seats be staggered so that one-third of the seats requires election each year. While this will not completely correct the situation this year, it gets us closer to meeting this requirement.




WILLIAM F. GIROUARD, January 3, 2013

At an age when most people retire, William F. Girouard became a full-time lecturer at Cal Poly Pomona at 65 in 1986. He passed away on Jan. 3 at the age of 91. As a child, William F. Girouard grew up playing with John F. Kennedy. Later, he served as a Marine officer in two wars. And he once taught Neil Armstrong, the first man to set foot on the moon. But Girouard told friends that the most satisfying time in his life was the 22 years he spent teaching industrial and manufacturing engineering at Cal Poly Pomona.

Read more: GIROUARD

JOHN CHEEVER

,

October 12

, 2012

John Cheever, professor emeritus of Accounting, passed away at home at 71 after a 33-month battle with pancreatic cancer, which he fought with humor, dignity and the mantra of "Never Give Up." He taught at Cal Poly Pomona for 30 years.

Read more: CHEEVER

GERALD DUANE SHARP, September 30, 2012

Duane Sharp, professor emeritus of Animal Science, passed away at

his home in Rancho Cucamonga at 79. He taught at Cal Poly Pomona for 24 years. In 2000, he received the Outstanding Emeritus Faculty Award as an outstanding educator and dedicated advisor. He made significant improvements to the curriculum and as coach of the university's Academic Quadrathlon team, leading the Animal & Veterinary Sciences teams to several regional wins.

Read more: SHARP

George W. Martinek, professor emeritus of Biological Sciences, passed away at 79 from a stroke brought on by a hereditary condition. Born and raised in Chicago, Martinek was a devout member of his Lutheran parish and attended Lutheran church schools all his life. He completed his undergraduate degree at Concordia University in Chicago. His family, who were Czechoslovakian immigrants, moved to California where Martinek taught biology at Lutheran parochial schools. He earned his master's degree at Cal State Los Angeles and his doctoral degree at UCLA. Read more: MARTINEK

CAMPUS HIGHLIGHTS


BRONCOS WIN CCAA CHAMPIONSHIP

The men's basketball team is headed to the NCAA Tournament after winning the California Collegiate Athletic Association championship this past weekend.

The Broncos defeated San Francisco State, 60-54, in the semifinals of the CCAA tournament at Citizens Bank Arena in Ontario on Friday night, and then vanquished Chico State, 78-64, in the championship game on Saturday night. The team improved its record to 27-2 and is ranked fifth nationally. Read more: BRONCOS

BENEFACTORS PLEDGE $210,000 TOWARD COLLEGE OF BUSINESS

Longtime benefactors Mickey and Lee Segal have pledged an additional $210,000 toward the College of Business Administration complex, bringing their total support of the state-of-the-art facility to more than half a million dollars. "Mickey and Lee Segal have long believed in our vision of a new learning space that would transform business education in the region," CBA Dean Richard Lapidus says. Read more: CBA

POLICE CHIEF MICHAEL GUERIN RETIRED IN DECEMBER

University Police Chief Mike Guerin's career came full circle last December when he put on his uniform, got in a black-and-white and began his last patrol shift on campus. "I'm going to end the way I began," Guerin says, reflecting on his first day in law enforcement 38 years ago. "I'm going to take the calls as they come and try to provide the kind of service that the university community expects and deserves."

Read more: GUERIN

ASSISTANT GEOLOGY PROFESSOR RECEIVES $750,000 NSF GRANT

Stephen Osborn, assistant professor of geology, has been awarded a $750,000 grant for water quality research from the National Science Foundation (NSF).

Osborn's research is part of a larger collaboration spearheaded by a team of University of Colorado Boulder researchers. The project, which received an overall $12 million grant, will explore ways to maximize the benefits of accelerating natural gas production, while minimizing the negative impacts on ecosystems and communities. Read more: OSBORN




ALUMNUS SUPPORTS ANIMAL SCIENCE PROGRAM

College of Agriculture alumnus Marty Evanson has pledged $100,000 through a bequest to support an endowed scholarship for animal science students.

Evanson ('63, animal husbandry) says he believes in giving back, and the Martin J. Evanson Endowed Scholarship will help an undergraduate who demonstrates financial need.

Read more: EVANSON

-- University news and photos courtesy of the Public Affairs Office.

TECHNICAL ISSUES?


If you have technical problems viewing this newsletter due to email or security settings, please try the following:

Add pacesetters@ csupomona.edu as an email contact

List pacesetters@ csupomona.edu as a "safe sender"

Set your email format option to "html"

Click on "download images" or "re-enable blocked features" to view photos and links

Still Having Problems?

To see a web-version of "P.S." click on the link at the top of this newsletter, or go to the Pace Setters web site for an archived issue.

Please email us if you continue to have problems.

KEY DATES


April 18

Spring 2013 Luncheon

Join fellow Pace Setters at the spring luncheon program at The Restaurant at Kellogg Ranch. Email Pace Setters for more information.

CSU-ERFA Council Meeting

The upcoming State Council meeting will be held at our very own Cal Poly Pomona campus, Kellogg West Conference Center.

Click for more information.

May 1

Election Ballots Due

Make sure to turn in your Pace Setters board ballots by May 1. Ballots were mailed to members at the beginning of March. Email Pace Setters if you have any questions.




May 5

Southern California Tasting & Auction

Take advantage of the Pace Setters' discount price of only $25. See article to find out how to apply the discount code. Tasting & Auction

May 11

Strawberry Festival and Tractor & Car Show

Enjoy a fun family event sponsored by the Farm Store at Kellogg Ranch.

"P.S." ON THE WEB


To see a web-based archive of "P.S." visit the Pace Setters

QUICK LINKS


For more information, click on the following logos or document links:

Linked Documents:

JOIN PACE SETTERS


Welcome to the following new Pace Setters:

Noel Vernon,

College of Environmental Design

College of Education & Integrative Studies

College of Agriculture

Parking & Transportation

Are you a dues-paying member of Pace Setters?

Did you know that your annual membership fee is renewed at your anniversary date and is just $10?



Please Join Today!



Pace Setters is the official organization for retired Cal Poly Pomona faculty and staff. Your support is the primary funding source for our newsletter and other support operations.

Please make your check payable to the "Cal Poly Pomona Foundation" and mail to:

Pace Setters

University Advancement CLA-5th floor


Cal Poly Pomona


3801 W. Temple Ave, Pomona CA 91768





Click on link if you haven't subscribed yet for the "P.S." e-newsletter.
NEWSLETTER SIGNUPS

Do you know a Cal Poly Pomona Pace Setter or retiree who hasn't signed up for the "P.S." e-newsletter yet? (It's published twice a year.) Just click on the "Forward email" link below (under the photo of Billy Bronco) to send them a request to subscribe.
SUBMISSIONS

Tell us about your recent adventures!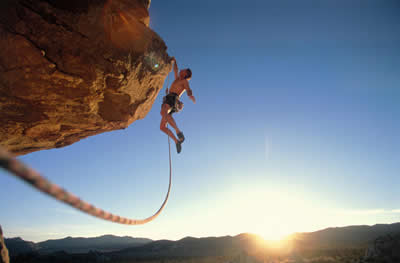 Do you have a personal achievement or newsworthy event you wish to share with fellow Pace Setters? Submissions to the "Keeping Pace" section must about 250 words and should be of interest to fellow Pace Setters. Please include your full name, the year you retired and from which department. Photos are also welcome. They should be in a .jpeg format, 72 dpi and approximately 5x7".
What would you like to see in the next issue of P.S.?
Email submissions and story ideas to:
CONTACT PACE SETTERS
For information on the Cal Poly Pomona Pace Setters:
Pace Setters President, 2011-2013
Click on logo for Pace Setters website.
Cal Poly Pomona
University Advancement, CLA-5th floor
3801 W. Temple Ave., Pomona, CA 91768
For newsletter information and submissions:

P.S. Newsletter Editor
"P.S." is published twice a year - in the Fall and Spring - for members of Cal Poly Pomona Pace Setters and retirees. We may also occasionally send you updates on important news and information.



"p.s." Don't forget to support Cal Poly Pomona

There is so much to be proud of at Cal Poly Pomona. Help the university build upon its reputation for excellence. Click here to support the Broncos!