Health VS Weight-Loss Paradox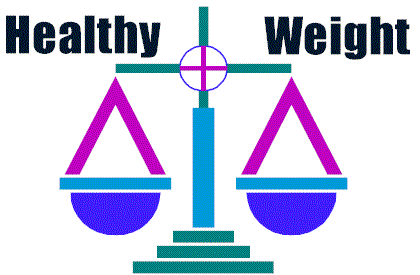 "I just need to clean up my diet!"
"I don't get it, I've been eating healthy but I'm still not losing weight!"
"I've been cutting back on fats and eating more protein, why can't I drop these pounds?"
The health vs weight loss paradox runs deep my friends. Even people that are fitness fiends and health junkies have a hard time with this one. The difference between eating for health and eating for weight-loss. Do macronutrients (the things that give us calories: protein, carbohydrates, fats, and alcohols) really matter? Is it really just calories in vs calories out? Does weight-loss only depend on the First Law of Thermodynamics (the law of conservation of energy)? Let's find out!
Metabolism. People use this word everyday. What does it mean? Your body's metabolism is the sum of all the chemical reactions that take place inside your cells on a daily basis. These reactions all require energy to occur. That's where Calories come in, or to be more specific kilocalories (the capitalized Calorie that we use regularly is actually a kilocalorie written in shorthand).
A Calorie is just a measurement of energy. It's not magic, we could use any unit of energy, such as the Joule, but our standard is the Calorie. A gram calorie (or small calorie) is the amount of energy required to raise one gram of water one degree Celsius at a pressure of one Atmosphere. That makes a Calorie (or kilocalorie) 1,000x the amount of energy to raise one gram of water one degree Celsius at a pressure of one Atmosphere.
The First Law of Thermodynamics. This is the Law of Conservation of Energy adapted for use in the branch of physics concerning heat and temperature. It states that energy is not created nor destroyed. Assuming this as a function of our metabolism then a Calorie in, must be a Calorie out. That means, if you are not consuming as many Calories as you are using, energy must come from another source. Lucky for you, we have fat stores (adipose tissue). At a Caloric deficit, fat will be utilized for energy through a process known as Beta-Oxidation. When fat is utilized you are transferring stored energy (Calories) from your adipose tissue to other cells performing various chemical reactions. Heat and other by-products are released, but energy is maintained. Energy is not "created" or "lost", just transferred to other systems. The most important thing in this equation, however, is that the energy is no longer stored as fat on your stomach, or love handles, or wherever you keep it. This is how you lose weight!
Macronutrients. Now the water gets murky! The big debate! Do macronutrients matter for weight loss? I can tell you for certain that they matter for health. Getting the right balance of carbs, protein, and fats has a significant impact on your body's well being. Nutrient dense foods (foods with high amounts of vitamins and minerals, known as micronutrients) are also very important for a healthy diet. But will low-carb diets make me lose weight? Will eating "clean" peel off the pounds. Well, not necessarily. You can eat all the health food you want, if your body is not in a Caloric deficit, you will not lose fat. You may lose water weight, you may decrease inflammation, but you will not lose fat. In fact, if you are in a Calorie surplus, you will gain fat! But, here is the kicker: is a Calorie of fat equal to a Calorie of protein equal to a Calorie of carbohydrates? Maybe not! Protein has a greater thermogenic effect than carbohydrates or fat. Your body can burn up to 30% of the calories in protein just to digest and utilize the amino acids. That could be pretty helpful for weight-loss. Also, the types of macronutrients can help determine whether you lose fat or muscle during a caloric deficit. Everybody will lose some ratio of fat and muscle during a deficit but when you body is in a catabolic state (breaking things down) eating meals rich in protein and fat rather than sugar can help spare your muscle tissue.
Satiety. The feeling of fullness. This can be affected by the types of macro and micro nutrients that you consume. Noah talks about this ad nauseam. Fiber (a macronutrient) fills you up and leaves you satisfied. Soda, doughnuts, fast food, things rich in sugar (carbohydrates), leave you feeling empty and dissatisfied. So, in this sense, eating healthy food is good for weight-loss. If you eat less when you eat "clean" you are more likely to stay at a Caloric deficit. If you eat poorly you are more likely to overeat and exceed you caloric needs.
What have we learned? Have we broken through the confusion and straightened out the health vs weight-loss paradox? People always want to chose a side. We like to be on a team and we LOVE to defend that team until our dying breath. My take away from this lesson is that health and weight-loss are clearly not the same. It's not their differences that we should focus on, however, it's where they overlap that is important. You won't lose weight just because you're eating healthy foods. You won't be healthy just because you're losing weight. But, eating the right foods can certainly help you stay within you Caloric needs, feel fuller, and maximize your body composition. So, while you can lose weight by eating twinkies and drinking Pepsi, it would behoove you to focus on eating fresh, whole foods that will bolster your health and give you... wait for it... Big Time Results!
Logan Wendt, HFS, Director of Corporate Wellness