News you can use
Salaam Alaikum,
You may ask questions to a male and female doctor via email link in the newsletter; we hope to respond back within a week!
Suggestions are welcome as well. This platform will also be used to announce any health related activities planned by Medical Committee (MC) or Executive Committee (EC).
Please use MC members for more information but never for emergencies.
If you want to opt out of receiving this newsletter, you can do so by clicking unsubscribe button at the bottom of this newsletter but we hope that the newsletter and the medical committee will become a good source education.
Thank you.
Free Clinic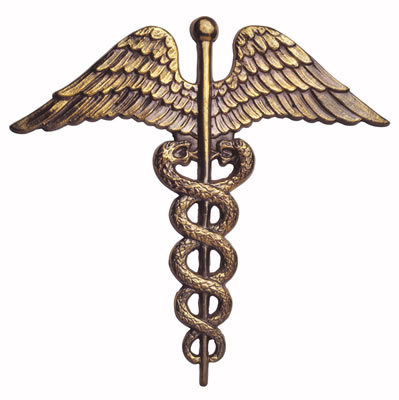 Al-Hadi Clinic
Imam Husain Islamic Center (IHIC)
6120 Brooklyn Blvd
Brooklyn Center, MN
Clinic Hours:
June 29, July 20, July 27
10:30 AM - 1:00 PM
Al-Shifa Clinic
Islamic Center of Minnesota
1401 Gardena Ave NE
Fridley, MN 55432
Clinic Hours: Sundays, 10.30 A.M. - 1:00 P.M.
Tel. (763) 567-9605
Contact: Asma Khatoon
Rahma Clinic
8910 Old Cedar Avenue S
Bloomington MN 55425
Clinic Hours: Saturday 9 AM - 12 noon
Tel. (952) 883 0044
Contact: Iqbal Kazi
Comments:
Please e-mail to:
Anjuman-e-Asghari is based in the Twin Cities (Minneapolis & St.Paul). It is a diverse community of Shia Ithna-Asheri Muslims and followers of Ahlul-Bayte (AS). We strive to bring effective communication and useful information for the benefit of members. Please provide us your feedback so we can provide maximum service for all.
Living & Wellness
Mission Statement: Increase medical knowledge of community members to empower them to lead productive and healthy lifestyle.
ABC of Nutrition 4: Reading Nutritional Labels on the Food Packages
Before we embark on weight loss strategies we need to know 2 things:
How many calories do you need per day?

How many calories are you taking per day?
In previous issues we learned that each gram of carbohydrate, protein, and fat contained 4, 4, and 9 calories respectively. An average man needs 2000 calories per day and a woman 1800.
To calculate the amount of calories we are taking we have to know the caloric values of food we eat. Some examples were given for our Indian food in a previous issue (Volume 2 Issue 16). However, a substantial amount comes from processed prepackaged food, which by law has to have a label "Nutrition Facts".
Nutrition Facts
Below are "Nutrition Facts" on common breakfast cereals: Raisin Bran, Frosted Flakes, and Corn Flakes, all made by Kellogg's.
Corn Flakes Raisin Bran
Frosted Flakes
Reading Calories
Can you tell how many calories are there in a "cup" (whose "cup"? yours or mine? coffee or tea cup?) of each cereal?
Also read carefully: Frosted Flakes nutrition facts states 3/4 cup and not one cup as on other boxes!!! Although all these three cereal are made by Kellogg!
Corn Flakes is 28 grams = 100 calories

Raisin Bran is 53 grams = 190 calories

Frosted Flakes (3/4 cup) is 30 grams = 110 calories

So Frosted Flakes 1 cup is 40 grams = 146 calories!
Now you tell how many calories are there in 100 grams of each cereal? You will need paper and pencil.
100 grams of each will contain:
Corn Flakes 100 grams = 357 calories

Raisin Bran 100 grams = 358 calories

Frosted Flakes 100 grams = 365 calories
So what would you like to take in the morning? The choice is yours. All of them contain about the same calories, but I would go for Raisin Bran, as it has more fiber. Note the above Corn Flakes "Nutrition Facts" says "FAT FREE". Which is a gimmick; Raisin Bran has 2% fat and has some calories, while Frosted Flakes also has no fat, but has slightly more calories! Beware of labels which tout fat free or low cholesterol as it is the calories that matters the most!
The issue is made more confusing by these labels which states that if you add half a cup of skim milk you are adding 40 calories only! First of all how many of us use skim milk and have you tasted it? Half cup of full cream milk has 75 calories. Read labels carefully!
So what about other values mentioned on the nutritional label? I would say forget about them as what matters for weight control is calories! We will talk about those in the next issue.
Announcement
Dr. Uzma will give a talk about
"Cancer Prevention and Screening"
Thursday 9 PM, August 29, 2013
Anjuman-e-Asghari

BUYER BEWARE!
With Alzheimer's dementia so much in news, people are getting concerned about their mental health and have gone online (WEBSITES) to test for Alzheimer's. These tests were pretty useless and some are harmful and predatory. Meaning that they were designed so that it would be difficult to do well on the test and then the person would be marketed products for prevention of Alzheimer's disease. There is no medication which will prevent Alzheimer's dementia and the only things which will have you physical exercise, mental exercise (learn new things/skills) remain socially active, and control your risk factors, that is weight, BP, cholesterol, diabetes, smoking!
Fact or Fiction
FICTION: Taking multivitamins prevents cancer.
FACT: Over 33% of Americans currently take multivitamins, and there's no evidence that multivitamins extend life or prevent cancer.
A multivitamin is not going to make up for smoking, too much sun exposure, poor diet, sedentary lifestyle, etc. A well-balanced diet contains all the vitamins you need. More usually is not better when it comes to vitamins.
Taking high doses of vitamins A, E, or K can be harmful. For example,
vitamin E 400 units/day may increase the risk of prostate cancer, stroke, and heart failure.

Medical Committee
Anjuman-e-Asghari 2012
These names are for your information only please do not contact them in medical Emergency Call 911 or your doctor or your Clinic.
If you have a medical problem to discuss please email female or male doctor and you will be contacted.
Home: 763-478-6406
Cell: 612-207-3043
Fatima Jaffer
Cell: 612-385-4191
Dhamina Tejani-Karim
Shazia Mulla
Shabnam Sabur: BS, RN: Registered Nurse
Home: 763-780-5411
Cell: 763-300-1075
Mohamed Remtulla
Home: 763-535-7006
Cell: 763-226-0528
Shabbir Yusufali