News you can use
Salaam Alaikum,
You may ask questions to a male and female doctor via email link in the newsletter; we hope to respond back within a week!
Suggestions are welcome as well. This platform will also be used to announce any health related activities planned by Medical Committee (MC) or Executive Committee (EC).
Please use MC members for more information but never for emergencies.
If you want to opt out of receiving this newsletter, you can do so by clicking unsubscribe button at the bottom of this newsletter but we hope that the newsletter and the medical committee will become a good source education.
Thank you.
Free Clinic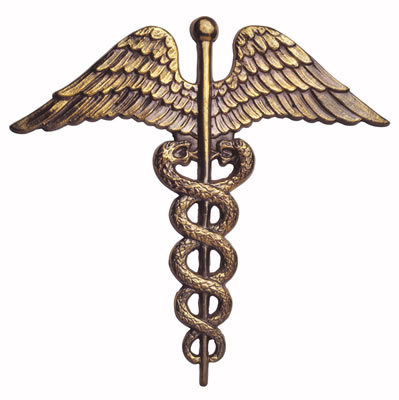 Al-Shifa clinic
Islamic Center of Minnesota
1401 Gardena Ave NE
Fridley, MN 55432

Clinic Hours: Sundays, 10.30 A.M. - 1:00 P.M.
Tel. (763) 567-9605
Contact: Asma Khatoon
Rahma clinic, Bloomington
8910 Old Cedar Avenue S
Bloomington MN 55425
Clinic Hours: Saturday 9 am - 12 noon
Tel. (952) 883 0044
Contact: Iqbal Kazi
Comments:
Please e-mail to:
Anjuman-e-Asghari is based in the Twin Cities (Minneapolis & St.Paul). It is a diverse community of Shia Ithna-Asheri Muslims and followers of Ahlul-Bayte (AS). We strive to bring effective communication and useful information for the benefit of members. Please provide us your feedback so we can provide maximum service for all.
Living & wellness
Mission Statement: Increase medical knowledge of community members to empower them to lead productive and healthy lifestyle.
ABC of Nutrition
Starting this month we are launching a series of articles on nutrition. The aim to is to educate and learn without sweat! Most importantly please send your feedback to let us know how we are doing, as we want it to be a discussion rather than a monologue. Of course we will also consider your articles for publication such as tips, [constructive and educational] jokes, as well as sayings by our Maasoomins (AS) on healthy life style are also welcome.
Pre-Test
Without much ado here is a Pre-Test. Let's see how you do before and after reading this article. Answers are at the end of the article!
1) Calorie?
a) Is found in all foods in same amount
b) Is a vitamin stored in food
c) Is only found in certain food such as Fat
d) Is energy stored in all foods
e) Can causes cancer
2) Match
1 gram of protein 0 calorie
1 gram of fat 4 calories
1 gram of vitamins 9 calories
1 gram of carbohydrate
1 gram of water
1 gram of iron
3) Daily calorie requirement of average men is ...............
4) Daily caloric requirement of average female is...........
5) A slice of toast contains?
a) 100 calories
b) 50 calories
c) 0 as calories have been burnt by toasting
6) A glass of orange juice is better than a whole orange
a) True
What is a calorie?
Our bodies require energy to carry out daily activities and this energy is obtained from food we eat. There are three basic types of foods: carbohydrates (e.g. sugar, flour, potatoes), proteins (e.g. fish, chicken beef) and fats (butter, oil). These foods contain energy and the measure of energy is a calorie. Just like kilogram is a measure of weight, calorie is measure of energy. We know that 1 gram (1/1000 of kilogram) of carbohydrate (sugars) contain 4 calories, 1 gram of protein (meat) has 4 calories and 1 gram of fat has 9 calories!
For Nerds the scientific definition of calorie is the energy requires to raise the temperature of I gram of water through one degree centigrade! We measure the caloric content of food using an instrument called bomb calorimeter!
How many calories do we require per day to carry out our daily activities?
The daily total calories varies with body build, age, sex and activity level, but to make it simple average man needs about 2000 to 2200 calories and female needs 1600 to 1800 calories. There are numerous sites on line which will calculate the your recommended daily caloric intake.

What should be the dietary intake of average men and women?
It is of UTMOST importance (and it cannot emphasized more) to know how many calories are there in the food we eat. Without this information we are doomed to over eat, it is like going on tour without a map or directions.
Unfortunately, foods we eat do not come in pure forms, that is, fat or carbohydrate or protein. For example, meat contains mostly protein but it does contain fat and carbohydrate. Secondly, during preparation of a meal, ingredients are added and mixed then cooked in fat, altering the total caloric content of a meal. 100 grams of raw potatoes contain 70 calories but 100 grams of fries contains 274 calories nearly 4 times! I believe Indian food is much more complex determining the caloric content and is difficult to measure and these measurements are not easily available. We have looked at various sites online and the calorie content of Indian food varies. We have complied a basic list of Indian food and its caloric content. If you have any good resource please let us know. Our resource:
| | |
| --- | --- |
| Roti (maani, chapati, naan) | 80-100 calories without ghee! (depends on size as well) |
| Bread 1 slice | 80-100 calories |
| Cooked rice 100 g | 135 calories |
| Cooked rice 1 table spoon | 13 calories |
| Cooked rice 1 cup (16 table spoons) | 213 calories |
| Beef curry 100 g | 184 calories |
| Beef curry 1 table spoon | 27 calories |
| Beef curry 1 cup | 434 calories |
| Vegetable curry mixed 100 g | 150 calories |
| Vegetable curry mixed 1 table spoon | 28 calories |
| Vegetable curry mixed 1 cup | 450 calories |
| Ladoo 1-3/4 inch diameter | 246 calories |
| Apple medium | 60 calories |
| Apple juice 1 cup | 115 calories |
| Banana medium | 80 calories |
| Grapes 1 cup (236 g) | 90 calories |
| Dates 4 oz (113 g) | 240 calories |
| Orange medium | 50 calories |
| Orange juice 1 cup | 105 calories |
| Soda 1 can (12 oz) | 140 calories |
(you may question the calculation of calories in beef curry: it is assumed that a cup will contain 4 ounces of meat, 200 calories; 2 ounces of potatoes, 50 calories; and curry with oil and other ingredients make up the rest. Notes: 1 tablespoon of oil has 120 calories!)
More caloric values in the next issue
Next issue:
How calories do you burn by carrying out various activities
CHEW! It has been shown that people who wolf down their food tend to eat more and put on weight.
After every bite (spoonful, forkful, koriyo, lukmo) put your hand down do not go for second bite. Chew 20 times (count) and then only go for second time!
Nutrition Cartoon! (do you have nay jokes forward them to us!)
1) d) Is energy stored in all foods
2) 1 gm. of Fat 9, carbohydrate & Protein 4, water, iron & vitamins 0
3) Daily calorie requirement of average men is 1800-2000
4) Daily caloric requirement of average female is 1600-1800
5) a) 100 calories toasting dries the bread does not burn calories
6 b) False, you take in more calories from juice then eating an orange!
Coming Events
Al-Hadi Clinic Opened
The Al-Hadi Clinic has been opened since Saturday May 11. The clinic will be open once a month on Saturday. The next clinic will be on Saturday June 8th from 10:30 am till 1:00 pm.
Address:
Imam Hussein Islamic Center (IHIC)
6120 Brooklyn Blvd
Brooklyn Center, MN 55429
Saturday June 29th from 10:30 till 1:00 pm @ IHIC, Dr Uzma Oncologist/Hematologist will be available to answer questions about cancer prevention/screening/treatment choices. There will be a Seminar that day on Cancer prevention. All are invited to take advantage of this opportunity.
______________________________
10,000 Steps a Day Program
Please Register for the 10,000 Steps a Day Program at:
June
through September (Break in Ramadhan)
Enrolled members will be issued a pedometer ($20) that will be worn all the time. It records the number of steps you have taken in a day

Those who have their own pedometer may register for $5

At the end of each day you will go online and enter-in the steps walked, hard copy recording sheets will be available in case you do not go online

Remember, this is an honor system so no one will verify the numbers entered

Every month we plan to organize a walk at different sites in the Twin Cities

At the end of the program the number of steps walked will be tallied up and prizes will be awarded!

Please enroll ASAP so pedometers can be ordered

YOU CAN REGISTER ON LINE or WITH ONE OF THE COMMITTEE MEMBERS (SEE BELOW)

First Walk on June 9th at 2.30 PM starting from Madressa

Prizes will be awarded to the top three accumulated steps walked!
http://jamaat10000steps.eventbrite.com/
______________________________
CPR/AED classes
CPR/AED classes will be held in June or July. Watch for registration!

Medical Committee
Anjuman-e-Asghari 2012
These names are for your information only please do not contact them in medical Emergency Call 911 or your doctor or your Clinic.
If you have a medical problem to discuss please email female or male doctor and you will be contacted.
Home: 763-478-6406
Cell: 612-207-3043
Fatima Jaffer
Cell: 612-385-4191
Dhamina Tejani-Karim
Shazia Mulla
Shabnam Sabur: BS, RN: Registered Nurse
Home: 763-780-5411
Cell: 763-300-1075
Mohamed Remtulla
Home: 763-535-7006
Cell: 763-226-0528
Shabbir Yusufali