News you can use
Salaam Alaikum,
You may ask questions to a male and female doctor via email link in the newsletter; we hope to respond back within a week!
Suggestions are welcome as well. This platform will also be used to announce any health related activities planned by Medical Committee (MC) or Executive Committee (EC).
Please use MC members for more information but never for emergencies.
If you want to opt out of receiving this newsletter, you can do so by clicking unsubscribe button at the bottom of this newsletter but we hope that the newsletter and the medical committee will become a good source education.
Thank you.
Quick Links
PAST PULSE NEWSLETTERS
Free Clinic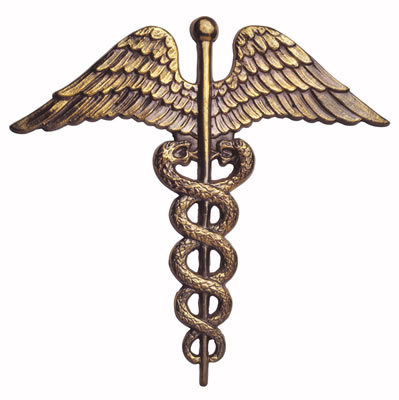 Al-Shifa clinic
Islamic Center of Minnesota
1401 Gardena Ave NE
Fridley, MN 55432

Clinic Hours: Sundays, 10.30 A.M. - 1:00 P.M.
Tel. (763) 567-9605
Contact: Asma Khatoon
Rahma clinic, Bloomington
8910 Old Cedar Avenue S
Bloomington MN 55425
Clinic Hours: Saturday 9 am - 12 noon
Tel. (952) 883 0044
Contact: Iqbal Kazi
Comments:
Please e-mail to:
Anjuman-e-Asghari is based in the Twin Cities (Minneapolis & St.Paul). It is a diverse community of Shia Ithna-Asheri Muslims and followers of Ahlul-Bayte (AS). We strive to bring effective communication and useful information for the benefit of members. Please provide us your feedback so we can provide maximum service for all.
Living & wellness
Mission Statement: Increase medical knowledge of community members to empower them to lead productive and healthy lifestyle.
First aid for seizures involves responding in ways that can keep the person safe until the seizure stops by itself. Here are a few things you can do to help someone who is having a generalized tonic-clonic (grand mal) seizure:
Keep calm and reassure other people who may be nearby.

Prevent injury by clearing the area around the person of anything hard or sharp.

Ease the person to the floor and put something soft and flat, like a folded jacket, under his head.

Remove eyeglasses and loosen ties or anything around the neck that may make breathing difficult.

Time the seizure with your watch. If the seizure continues for longer than five minutes without signs of slowing down or if a person has trouble breathing afterwards, appears to be injured, in pain, or recovery is unusual in some way, call 911.

Do not hold the person down or try to stop his movements.

Contrary to popular belief, it is not true that a person having a seizure can swallow his tongue. Do not put anything in the person's mouth. Efforts to hold the tongue down can injure the teeth or jaw.

Turn the person gently onto one side. Preferably on the right side in recovery position. This will help keep the airway clear..


(Recovery position)
Don't attempt artificial respiration except in the unlikely event that a person does not start breathing again after the seizure has stopped.

Stay with the person until the seizure ends naturally and he is fully awake.

Do not offer the person water or food until fully alert

Be friendly and reassuring as consciousness returns.

Offer to call a taxi, friend or relative to help the person get home if he seems confused or unable to get home without help.
Here are a few things you can do to help someone who is having a seizure that appears as blank staring, loss of awareness, and/or involuntary blinking, chewing, or other facial movements.
Stay calm and speak reassuringly.

Guide him away from dangers.

Block access to hazards, but don't restrain the person.

If he is agitated, stay a distance away, but close enough to protect him until full awareness has returned.
Consider a seizure an emergency and call 911 if any of the following occurs:
The seizure lasts longer than five minutes without signs of slowing down or if a person has trouble breathing afterwards, appears to be in pain or recovery is unusual in some way.

The person has another seizure soon after the first one.

The person cannot be awakened after the seizure activity has stopped.

The person became injured during the seizure.

The person becomes aggressive.

The seizure occurs in water.

The person has a health condition like diabetes or heart disease or is pregnant.
Modified from www.cdc.gov/epilepsy/basics/first_aid.htm

Medical Committee
Anjuman-e-Asghari 2012
ansarahmed@comcast.net
Home: 763-478-6406
Cell: 612-207-3043
Fatima Jaffer: BS, RN, CNP: Registered Nurse, Certified Nurse Practitioner-Pediatrics
fsjaffer@yahoo.com
Cell: 612-385-4191
Amir Monzavi OD: Doctor of Optometry
a.monzavi@yahoo.com
Cell: 612 483-1691
Abdulhussein Nathani: MD Hospitalist
amnathani@comcast.net
Home: 763-550-2955
Cell: 763-300-9677
Zahra A Nathani: MHA (Master of Health Administration)
zahara.nathani@gmail.com
Home: 763-550-2955
Cell: 763-300-9089
Shabnam Sabur: BS, RN: Registered Nurse
stsabur@gmail.com
Home: 763-780-5411
Cell: 763-300-1075
Mohamed Remtulla
mremtula@comcast.net
Home: 763-535-7006
Cell: 763-226-0528