News you can use
Salaam Alaikum,
You may ask questions to a male and female doctor via email link in the newsletter; we hope to respond back within a week!
Suggestions are welcome as well. This platform will also be used to announce any health related activities planned by Medical Committee (MC) or Executive Committee (EC).
Please use MC members for more information but never for emergencies.
If you want to opt out of receiving this newsletter, you can do so by clicking unsubscribe button at the bottom of this newsletter but we hope that the newsletter and the medical committee will become a good source education.
Thank you.
---
Quick Links
PAST PULSE NEWSLETTERS
Free Clinic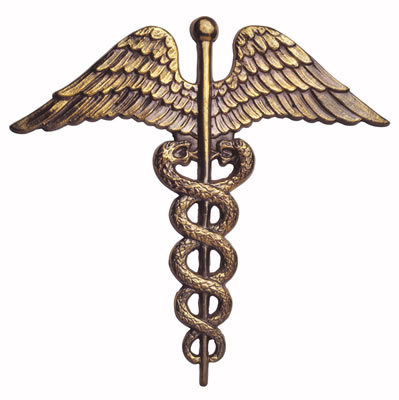 Al-Shifa clinic
Islamic Center of Minnesota
1401 Gardena Ave NE
Fridley, MN 55432

Clinic Hours: Sundays, 10.30 A.M. - 1:00 P.M.
Tel. (763) 567-9605
Contact: Asma Khatoon
Rahma clinic, Bloomington
8910 Old Cedar Avenue S
Bloomington MN 55425
Clinic Hours: Saturday 9 am - 12 noon
Tel. (952) 883 0044
Contact: Iqbal Kazi
Comments:
Please e-mail to:
Anjuman-e-Asghari is based in the Twin Cities (Minneapolis & St.Paul). It is a diverse community of Shia Ithna-Asheri Muslims and followers of Ahlul-Bayte (AS). We strive to bring effective communication and useful information for the benefit of members. Please provide us your feedback so we can provide maximum service for all.
Living & wellness
Mission Statement: Increase medical knowledge of community members to empower them to lead productive and healthy lifestyle.
FIRST AID VI: POISONING
The problem
In 2009, there were 31,758 poisoning deaths in the United States. They were unintentional and second only to motor vehicle accidents.

In 2010, unintentional poisoning caused about 831,295 Emergency Department

(ED)

206,479 (25 percent) of these ED visits resulted in hospitalization or transfer to another facility. In 2010, poison control centers reported receiving calls about 2.4 million human poison exposure cases

In 2010, poison control centers reported receiving calls about 2.4 million human poison exposure cases

Between 2004 and 2005, an estimated 71,000 children (<18 years of age) were seen in EDs each year because of medication poisonings (excluding abuse and recreational drug use). Over 80 percent were because an unsupervised child found and consumed medications.

In 2009, 28,754 (91 percent) of all unintentional poisoning deaths were caused by drugs. The class of drugs known as prescription painkillers, which includes such drugs as methadone, hydrocodone, and oxycodone, was most commonly involved, followed by cocaine and heroin.

Among children, ED visits for medication poisonings (excluding misuse or abuse) are twice as common as poisonings from other household products (such as cleaning solutions and personal care products).

In 2005, poisonings led to $33.4 billion in medical and productivity costs.
Prevention is better than cure
Make your home poison proof

Store all chemical products safely in a locked cabinet away from children where they cannot reach it

Always use child resistant caps

Store all products in its original container

Introduce child to Mr. Yuck

To request a free sheet of Mr. Yuk stickers, please send a self-addressed stamped business size envelope to:
Mr. Yuk
Pittsburgh Poison Center
UPMC
200 Lothrop Street
BIR 010701
Pittsburgh, PA 15213
What to do?
If person has been exposed to or ingested a poison, call Poison Help at 1-800-222-1222. A poison expert is available 24 hours a day, 7 days a week.
Swallowed Poisons
Any nonfood substance is a potential poison. Do not give anything by mouth or induce vomiting. Call Poison Help right away. Do not delay calling, but try to have the substance label or name available when you call.
Fumes, Gases, or Smoke
Get the person into fresh air and call 911, the fire department, or an emergency number. If the child is not breathing, start CPR and continue until help arrives. (Please see other side.)
Skin Exposure
If acids, lye, pesticides, chemicals, poisonous plants, or any potentially poisonous substance comes in contact with a child's skin, eyes, or hair, brush off any residual material while wearing rubber gloves, if possible. Remove contaminated clothing. Wash skin, eyes, or hair with large amount of water or mild soap and water. Do not scrub. Call Poison Help for further advice.
If a person is unconscious, becoming drowsy, having convulsions, or having trouble breathing, call 911 or an emergency number. Bring the poisonous substance (safely contained) with you to the hospital.

Medical Committee
Anjuman-e-Asghari 2012
Home: 763-478-6406
Cell: 612-207-3043
Fatima Jaffer: BS, RN, CNP: Registered Nurse, Certified Nurse Practitioner-Pediatrics
Cell: 612-385-4191
Mohamed Jaffer Karim: Pharm. D: Doctor of Pharmacy
Cell: 612-385-3723
Amir Monzavi OD: Doctor of Optometry
Cell: 612 483-1691
Abdulhussein Nathani: MD Hospitalist
Home: 763-550-2955
Cell: 763-300-9677
Zahra A Nathani: MHA (Master of Health Administration)
Home: 763-550-2955
Cell: 763-300-9089
Shabnam Sabur: BS, RN: Registered Nurse
Home: 763-780-5411
Cell: 763-300-1075
Mohamed Remtulla, President of MN Jamaat
Home: 763-535-7006
Cell: 763-226-0528