Brain Matters: Stroke
Dr. Ansar will be presenting
a talk on Thursday evening Jan 24 2013 at the Center.
Brain Matters: Stroke
News you can use
Salaam Alaikum,
You may ask questions to a male and female doctor via email link in the newsletter; we hope to respond back within a week!
Suggestions are welcome as well. This platform will also be used to announce any health related activities planned by Medical Committee (MC) or Executive Committee (EC).
Please use MC members for more information but never for emergencies.
If you want to opt out of receiving this newsletter, you can do so by clicking unsubscribe button at the bottom of this newsletter but we hope that the newsletter and the medical committee will become a good source education.
Thank you.
Free Clinic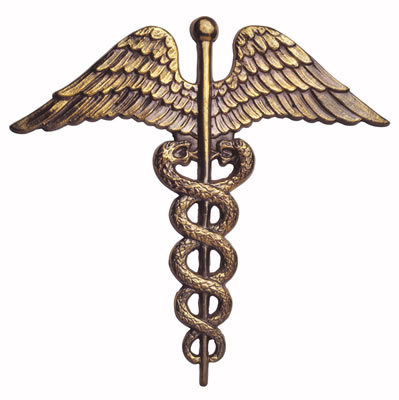 Al-Shifa clinic
Islamic Center of Minnesota
1401 Gardena Ave NE
Fridley, MN 55432

Clinic Hours: Sundays, 10.30 A.M. - 1:00 P.M.
Tel. (763) 567-9605
Contact: Asma Khatoon
Rahma clinic, Bloomington
8910 Old Cedar Avenue S
Bloomington MN 55425
Clinic Hours: Saturday 9 am - 12 noon
Tel. (952) 883 0044
Contact: Iqbal Kazi
Comments:
Please e-mail to:
Anjuman-e-Asghari is based in the Twin Cities (Minneapolis & St.Paul). It is a diverse community of Shia Ithna-Asheri Muslims and followers of Ahlul-Bayte (AS). We strive to bring effective communication and useful information for the benefit of members. Please provide us your feedback so we can provide maximum service for all.
Living & wellness
Mission Statement: Increase medical knowledge of community members to empower them to lead productive and healthy lifestyle.
FIRST AID V: FROST BITE
Causes
Frostbite occurs when the skin and body tissues are exposed to cold temperature for a prolonged period of time.
Symptoms of frostbite include
:
Pins and needles feeling followed by numbness

Hard, pale, and cold skin that has been exposed to the cold for too long

The area may ache or throb.

Lack of sensation; you may not feel it if someone touches you there

As the area thaws, the flesh becomes red and very painful
Very severe frostbite may cause:
Blisters

Gangrene (blackened, dead tissue)

Damage to tendons, muscles, nerves, and bone
Frostbite may affect any part of the body. The hands, feet, nose, and ears are the most vulnerable.
If the frostbite did not affect your blood vessels, a complete recovery is possible.

If the frostbite affected the blood vessels, the damage is permanent. Gangrene may occur. This may require removal of the affected part (amputation).
First Aid
Shelter the person from the cold and move him or her to a warmer place. Remove any constricting jewelry and wet clothing. Look for signs of hypothermia (lowered body temperature) and treat accordingly.

If immediate medical help is available, it is usually best to wrap the affected areas in sterile dressings (remember to separate affected fingers and toes) and transport the person to an emergency department for further care.

If immediate care is not available, rewarming first aid may be given. Soak the affected areas in warm (never hot) water -- or repeatedly apply warm cloths to affected ears, nose, or cheeks -- for 20 to 30 minutes. The recommended water temperature is 104 to 108 degrees Fahrenheit. Keep circulating the water to aid the warming process. Severe burning pain,

swelling

, and color changes may occur during warming. Warming is complete when the skin is soft and sensation returns.

Apply dry, sterile dressings to the frostbitten areas. Put dressings between frostbitten fingers or toes to keep them separated.

Move thawed areas as little as possible.

Refreezing of thawed extremities can cause more severe damage. Prevent refreezing by wrapping the thawed areas and keeping the person warm. If protection from refreezing cannot be guaranteed, it may be better to delay the initial rewarming process until a warm, safe location is reached.

If the frostbite is extensive, give warm drinks to the person in order to replace lost fluids.
DO NOT
Do NOT thaw out a frostbitten area if it cannot be kept thawed. Refreezing may make tissue damage even worse.

Do NOT use direct dry heat (such as a radiator, campfire, heating pad, or hair dryer) to thaw the frostbitten areas. Direct heat can burn the tissues that are already damaged.

Do NOT rub or massage the affected area.

Do NOT disturb blisters on frostbitten skin.

Do NOT smoke or drink alcoholic beverages during recovery as both can interfere with blood circulation.

Medical Committee
Anjuman-e-Asghari 2012
ansarahmed@comcast.net
Home: 763-478-6406
Cell: 612-207-3043
Fatima Jaffer: BS, RN, CNP: Registered Nurse, Certified Nurse Practitioner-Pediatrics
fsjaffer@yahoo.com
Cell: 612-385-4191
Mohamed Jaffer Karim: Pharm. D: Doctor of Pharmacy
kari0056@umn.edu
Cell: 612-385-3723
Amir Monzavi OD: Doctor of Optometry
a.monzavi@yahoo.com
Cell: 612 483-1691
Abdulhussein Nathani: MD Hospitalist
amnathani@comcast.net
Home: 763-550-2955
Cell: 763-300-9677
Zahra A Nathani: MHA (Master of Health Administration)
zahara.nathani@gmail.com
Home: 763-550-2955
Cell: 763-300-9089
Shabnam Sabur: BS, RN: Registered Nurse
stsabur@gmail.com
Home: 763-780-5411
Cell: 763-300-1075
Mohamed Remtulla, President of MN Jamaat
mremtula@comcast.net
Home: 763-535-7006
Cell: 763-226-0528