News you can use
Salaam Alaikum,
You may ask questions to a male and female doctor via email link in the newsletter; we hope to respond back within a week!
Suggestions are welcome as well. This platform will also be used to announce any health related activities planned by Medical Committee (MC) or Executive Committee (EC).
Please use MC members for more information but never for emergencies.
If you want to opt out of receiving this newsletter, you can do so by clicking unsubscribe button at the bottom of this newsletter but we hope that the newsletter and the medical committee will become a good source education.
Thank you.
Free Clinic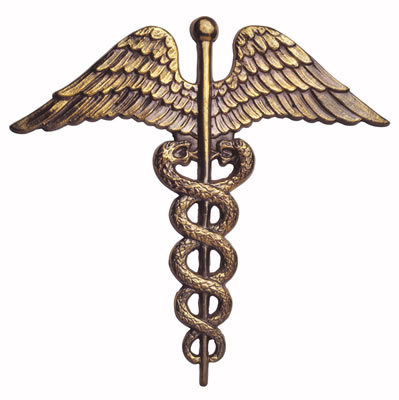 Free medical services are available at Al-Shifa clinic
Address: Islamic Center of Minnesota
1401 Gardena Ave NE
Fridley, MN 55432

Clinic Hours: Sundays, 10.30 A.M. - 1:00 P.M.
Comments:
Please e-mail to:
Anjuman-e-Asghari is based in the Twin Cities (Minneapolis & St.Paul). It is a diverse community of Shia Ithna-Asheri Muslims and followers of Ahlul-Bayte (AS). We strive to bring effective communication and useful information for the benefit of members. Please provide us your feedback so we can provide maximum service for all.
Living & wellness
Mission Statement: Increase medical knowlege of community members to empower them to lead productive and healthy lifestyle.
How much time should I spend exercising?
The American College of Sports Medicine recommends doing at least 30 minutes of physical activity (at a moderate intensity) at least 3 days a week for good health. So this leads to the question of what exactly is moderate intensity? Below are some examples of light, moderate, and vigorous intensity activities. Always remember the lighter the intensity, the more time you will need to exercise to reap positive benefits. On the flipside, the higher the intensity, the less time you will have to spend to gain heart-healthy benefits.
LIGHT-INTENSITY ACTIVITIES: 60 MINUTES
Walking slowly

Golf, powered cart

Swimming, slow treading

Gardening or pruning

Bicycling, very light effort

Dusting or vacuuming

Conditioning exercise, light stretching or warm up
MODERATE-INTENSITY ACTIVITIES: 30-60 MINUTES
Walking briskly

Golf, pulling or carrying clubs

Swimming, recreational

Mowing lawn, power motor

Tennis, doubles

Bicycling 5 to 9 mph, level terrain, or with a few hills

Scrubbing floors or washing windows

Weight lifting, Nautilus machines or free weights
VIGOROUS-INTENSITY ACTIVITIES: 20-30 MINUTES
Jogging or running

Swimming laps

Mowing lawn, hand mower

Tennis, singles

Bicycling more than 10 mph, or on steep uphill terrain

Moving or pushing furniture

Circuit training
Exercise should be part of your daily routine just like brushing your teeth.

Medical Committee
Anjuman-e-Asghari 2012
ansarahmed@comcast.net
Home: 763-478-6406
Cell: 612-207-3043
Fatima Jaffer: BS, RN, CNP: Registered Nurse, Certified Nurse Practitioner-Pediatrics
fsjaffer@yahoo.com
Cell: 612-385-4191
Mohamed Jaffer Karim: Pharm. D: Doctor of Pharmacy
kari0056@umn.edu
Cell: 612-385-3723
Amir Monzavi OD: Doctor of Optometry
a.monzavi@yahoo.com
Cell: 612 483-1691
Abdulhussein Nathani: MD Hospitalist
amnathani@comcast.net
Home: 763-550-2955
Cell: 763-300-9677
Zahra A Nathani: MHA (Master of Health Administration)
zahara.nathani@gmail.com
Home: 763-550-2955
Cell: 763-300-9089
Shabnam Sabur: BS, RN: Registered Nurse
stsabur@gmail.com
Home: 763-780-5411
Cell: 763-300-1075
Mohamed Remtulla
mremtula@comcast.net
Home: 763-535-7006
Cell: 763-226-0528