Many times new clients ask me how travel agents make a living. Most new clients are shocked when I tell them that our suppliers pay us and thus we don't typically charge any fees.
Returning clients know Incredible Journey will beat out the main mass market competitors such as Costco and the Expedia/Orbitz online mega discounters. And IF these online agencies do get a better fare we can always price match.
The suppliers we use are purveyors of travel to specific destinations. Some of our contacts have been selling travel for up to 250 years - thus their relationships go deep within the country, their depth of knowledge is immense, and because they only specialize in certain regions they are the main source of travel to these countries.
What that means to Incredible Journey's clients is personalized vacations that are planned by knowledgeable agents in a manner that appears effortless to our customers. Plus the savings at times can appear to be absurd!
We recommend you contact us for all your travel plans, we even plan "incentive travel" for many of our business owners - we are professionals who work full time in the "Art of Travel" we can always assist or make recommendations so that you - our valued clients will get the best service, travel experience, and price for your travel needs.
In this Issue
Hawaii Heritage Sites

Heritage Sites of Hawaii are special places located throughout the islands that provide significant historical, cultural and environmental contributions to the understanding and enjoyment of Hawaii. Whether it's a unique natural wonder; a National Historical Site, Park or Monument; or a sacred place that encapsulates Native Hawaiian customs, beliefs and practices; these are the sites that are "must see" destinations on your next visit to Hawaii.
Now's the time to...

Have a travel question? Ask Endora!
On a budget? Now is the time to go to Costa Rica - it is affordable and a fabulous destination for adventure!
Christmas! We are almost sold out on private homes but the hotels/resorts are still available!
Ask about River Cruising! It is a fabulous way to travel to Europe
Now is the time to start planning for spring vacations but space fills up quick for spring break!
Join Pat and Joyce and sail on the intimate Seabourne Legend to the Baltic Sea (and St. Petersburg) summer of 2014!
Dear Endora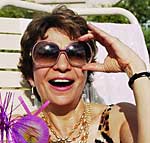 Dear Endora,
I have heard the waves can get big in Hawaii, but how big is big and what was the BIGGEST wave ever recorded?
Brian - Washington
Chefs, please pack your knives and go...to Maui!

It is THE moment Top Chef fans have been waiting for all season. The island of Maui takes center stage as Bravo's hit culinary competition show crowns its Season 11 champion in the Aloha State in a two-part finale airing Wednesday, Jan. 29 and Wednesday, Feb. 5, 2014 at 10 p.m. ET/9 p.m. CT on Bravo. For more information on the new season of Top Chef, please visit www.bravotv.com/top-chef.
Sun Dried Tomato Dip

I made this super simple dip for Superbowl, the spread would be good on sandwiches too. When making it I used less feta, so it didn't over power the dip. Bon Appetit!
Classic Trendsetter Epicurean Hotels

Whether you prefer in-room dining or an ocean-side dinner, an on-the-go breakfast, or a casual drink in the evening - Classic's Epicurean Trendsetters ensure that every meal, every cocktail is as memorable as the setting. Join us for what is sure to be a sophisticated culinary adventure.
Featured Property - Seabourn Cruise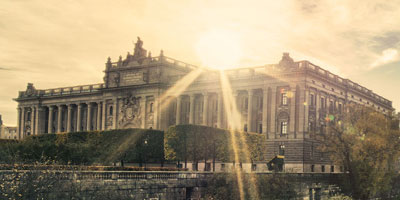 Life's Epic Journeys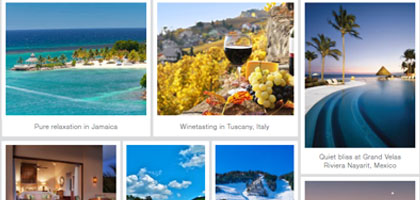 Hawaii Spring Events

Hawaii is home to hundreds of events and festivals throughout the year. During the months of April and May, there are many events and festivals that take place across the islands. Below is a sampling of the islands' offerings:
Read and see more!