"Would you like travel insurance." is a question we always ask our clients as eventually the odds are you will use it but the question is when?

As many of you know with our tour operators we offer insurance through TravelGuard which is a third party insurer. The advantages of getting this type of insurance is something to remember especially if you are traveling out of the country. Many of the cruise lines self insure and the disadvantages to this type of insurance is tremendous. With a third party company your entire trip is covered plus you can add on medi vac coverage so that if you are visiting a third world country and something happens they will take you to a hospital that is westernized. So next time you are traveling note that there are differences in the type of travel insurance offered and that our agents ONLY offer the type of insurance that will provide our clients the best coverage for each individual trip.
In this Issue
Christmas Around the World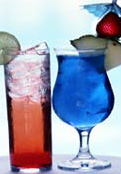 In 1946 Walter Smith Jr began taking visitors up the Wailua River in a small rowboat to allow visitors a chance to witness the beautiful "Fern Grotto" or Mamaakualona to Hawaiians.
Four generations later the family tradition is still going strong. In fact the visitor experience is totally retro and a welcome relief in the midst of all high adrenaline activities offered in Hawaii.
Now's the time to...

Have a travel question? Ask Endora!
On a budget? Now is the time to go to Costa Rica - it is affordable and a fabulous destination for adventure!
Christmas! We are almost sold out on private homes but the hotels/resorts are still available!
Ask about River Cruising! It is a fabulous way to travel to Europe
Now is the time to start planning for spring vacations but space fills up quick for spring break!
Join Pat and Joyce and sail on the intimate Seabourne Legend to the Baltic Sea (and St. Petersburg) summer of 2014!
Dear Endora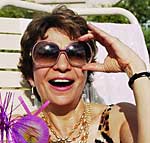 Dear Endora,
I want to go camping in Hawaii and wanted to know your favorite camping spot!
Just Curious
Gluten Free Coconut Cookies


I found this recipe online and thought it was worth trying out - most comments on the recipe stated they added lemon zest or juice as the combo of lemon and coconut is to die for! Maybe I will dip half of the cookie in dark chocolate...
Promotion Schedule for Cruise Itineraries

Here is something to keep in mind when considering a cruise - and remember when you use a travel agent you will get the best value, this just goes without saying!
Featured Property - Marriott Waikoloa Resort

Set above a serene lagoon on the sun-drenched Kohala Coast, the Marriott Waikoloa Resort is situated on 15 acres of tropical foliage, bordered by a royal fishpond and a half-mile of white sand beach.
Marriott Waikoloa Resort was recently designated one of the top 25 hotels in Hawaii by Travel + Leisure magazine.
The Big Island's sunny Kohala Coast provides a unique setting for outdoor adventure and utmost relaxation.
Read and see more!