Greetings!
As many of you know flights are once again pricing out high and are making destination travel more difficult for many would be travelers. With the airlines flying less planes and keeping capacity full it is the old supply and demand economies of scale.
What this means for travelers the remainder of the year is that your well deserved vacation will cost more if air is involved.
There are so many choices vying for our vacation dollars - doing something locally is always a great way to save and it reconnects you with your community. Camping or visiting state or national parks is another great getaway. And if you want a more exotic trip there are deals out there you just need to know where to look!
Wherever your travels lead you we at Incredible Journey Travel hope you have a safe and memorable yearr!
And remember "without a travel agent you are on your own," we are here to help - so don't hesitate to contact one of our agents for questions about travel. This is what we are here for and we LOVE what we do!
In this Issue
J. D. Powers Ranks the Cruise Lines

First, the winners: Disney Cruise Line, Royal Caribbean, and Holland America were the three top-ranked cruise lines in the first-ever J.D. Power 2013 Cruise Line Satisfaction Report released yesterday. They were followed by Celebrity and Princess, which also scored above the average.
Now's the time to...

Have a travel question? Ask Endora!
Call us now for Spring and Summer house/condo rentals, most properties get booked 1 year in advance!
Ask us about setting up a cruise and getting group rates - even if you don't have a group!
We can book your vacations via Expedia and other online agencies so you can save time and money! Just send over the quote!
Dear Endora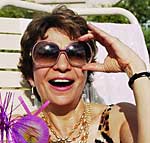 Dear Endora,
We are planning a trip to Hawaii, specifically Kauai and would like to know what your favorite side of this island is?
Alyce - New York

Southern Comforts

I was born in the south and live in Northern Florida, so Southern food is in my bones. When I think of Southern food, I think of comfort. These recipes and this class are inspired by the foods of my childhood as well as my passion for healthy and flavorful adaptations of the classics.
Featured Property - The Taha'a Pearl Resort


A magnificent resort designed to be the most luxurious hotel in French Polynesia. Superbly located on Motu Tautau, the resort faces the island of Taha'a on the lagoon side and offers a lovely view of Bora Bora island on the ocean side. This traditional Polynesian style hotel is five minutes by private boat from main island of Taha'a and 15 minutes by boat from Raiatea. The hotel offers 48 Over Water Suites and 14 Beach Suites.
Nautical Norway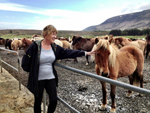 After editing no less than 800 photos I finally can write all about my amazing experience to Iceland, Norway and London.
It was my first cruise on Crystal, first time to Iceland and first time to Norway!
The flight to Iceland was forever long – my sister and I were so tired that I hit the bed and immediately fell asleep, but then I awoke and was utterly confused and thought it was daytime, but no it was still night we embarrassingly found out! This is what to expect when visiting the land of the Midnight Sun!
Read and see more!